News
Apr 11th, 2019
Gosling plays it smart to win 60th Berkhamsted Trophy
Words: GolfPunk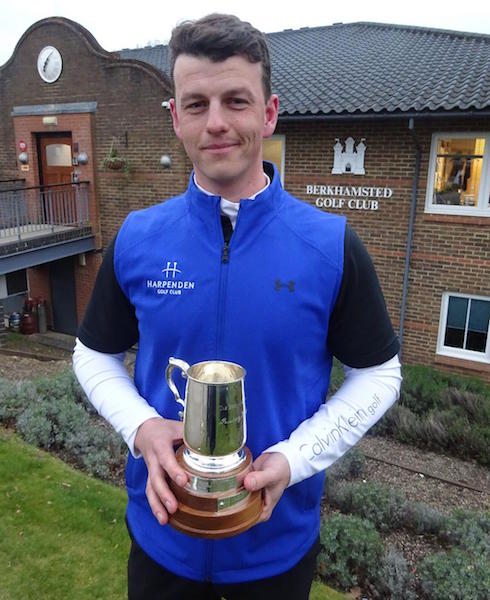 Harpenden's Joss Gosling implemented a smart irons-only game plan in winning last weekend's 60th Berkhamsted Trophy in association with Bushnell Golf, at Berkhamsted Golf Club.
In the 72 holes of this year's Trophy the ex-Texas University college golf star didn't hit a single driver or wood of any kind, resulting in better accuracy off the tee and an average of 14 greens in regulation in each of the event's four rounds.
His strategy was also used 42 years ago by another young amateur golfer, who went on to be Masters Champion just 11 years later – Sandy Lyle.
Gosling, who was taking part in his first Berkhamsted Trophy, was the only player to break par as, once again, the 6,605 yard Par 71 bunker-free layout at Berkhamsted proved more than a match for 99 of the country's best amateur golfers.
Despite two decades' worth of golf technology advancements, with golf balls, shafts and clubheads producing ever-greater power and stability, average winning scores at the Berkhamsted Trophy have risen, and not fallen, over the last two decades.
The club's classic gorse and heather golf course, a regular in England's Top 100 lists, uses only natural defences rather than man-made hazards.
As competitors gathered to practice on the Wednesday, laser rangefinder market leaders Bushnell Golf supported the event by demonstrating their 2019 Pro XE model, with over 86% of the field subsequently using a Bushnell to measure distances during the tournament.
And the eventual winner was a Bushnell user too. Rounds of 71, 67, 75 and 70 produced a total of 283 (-1) and a two-shot victory for Gosling, who was immediately cut to +2.2 handicap following his victory. His winning performance earnt him a coveted place on the World Amateur Golf Rankings.
"While other golfers played more aggressively, I hit 2-irons and 4-irons off the tee throughout the tournament, and made a lot of greens in regulation" said Joss Gosling, a 26-year old account exec at a graphic design firm.
"In the first round I got it to -4 on the front nine but let it go a little, so I regrouped and reminded myself of my game plan" he said. "You're never far away from a disaster at Berkhamsted, so I kept it low in the cool and windy conditions, and gave the golf course a lot of respect.
"My caddie George Mabbott, who plays off single figures at Harpenden, really helped me keep a cool head, stick to my routines, and stay confident in my strategy.
"I birdied my final hole of Round 3, which was the most important putt of the week for me. It gave me faith in my ability, and I headed into the final round trusting my game plan to play patiently and accurately while others attacked the course with more vigour off the tee.
"Berkhamsted is not a bomber's golf course" he said. "With no bunkers but with natural mounds and hollows everywhere, you can get some crazy bounces which throw you off the golf course.
"So you need to watch your testosterone levels out there. If you try to overpower Berkhamsted, your scorecard will suffer – it suits a shorter-hitting game plan"
Gosling spent five years in the USA on a golf scholarship at the University of Texas at Arlington, as a Sociology major. Upon his return to the UK in May 2016 he briefly turned professional, before injury forced him back to the amateur ranks.
A lifelong member of Harpenden Golf Club, Gosling has close family who are members at Berkhamsted. "The members run the Berkhamsted Trophy brilliantly, and are extremely welcoming to everyone" he said. "The tournament is presented very professionally, and the atmosphere is similar to playing in a top college event in the United States".
The Berkhamsted Trophy became a 72-hole event in 2016 after almost six decades played over 36 holes, and is an R&A World Amateur Golf Rankings qualifying event. It is traditionally regarded as the annual season-opening top-class domestic event in amateur men's golf.
Gosling was quick to praise the work of Gerald Bruce and his greenkeeping team in preparing the golf course for the tournament. "Although it was only early April, and despite last summer's drought, Berkhamsted is in great condition for the 2019 season" he said. "It is firm and very playable out there. It's a good two months ahead of where I thought it would be at this point in the season."
In his winning performance Joss Gosling used the Srixon U-65 Utility 2-iron along with his Callaway X Forged 2018 irons, with three Cleveland RTX 4 wedges at 52, 56 and 60 degrees and a Scotty Cameron Futura 6M putter.
Gosling's name now sits alongside those of former World #1 Luke Donald and double Major-winner Sandy Lyle, European Tour champions Andy Sullivan, Tom Lewis and Graeme Storm and amateur golf giants Peter McEvoy and Gary Wolstenholme – all former winners of the Berkhamsted Trophy.
Close to the western boundary of Hertfordshire, Berkhamsted Golf Club is seven miles from Hemel Hempstead and just 15 minutes from the M1 Junction 8 (St Albans).
The club, which is currently engaged in a major heather-regeneration project, maintains strong relationships with English Heritage, Natural England and the Herts & Middlesex Wildlife Trust. It is laid out on public land in Hertfordshire's largest expanse of natural gorse and heather, with over five miles of bridleways and pathways running throughout the golf course and its huge 560-acre estate, full of natural beauty.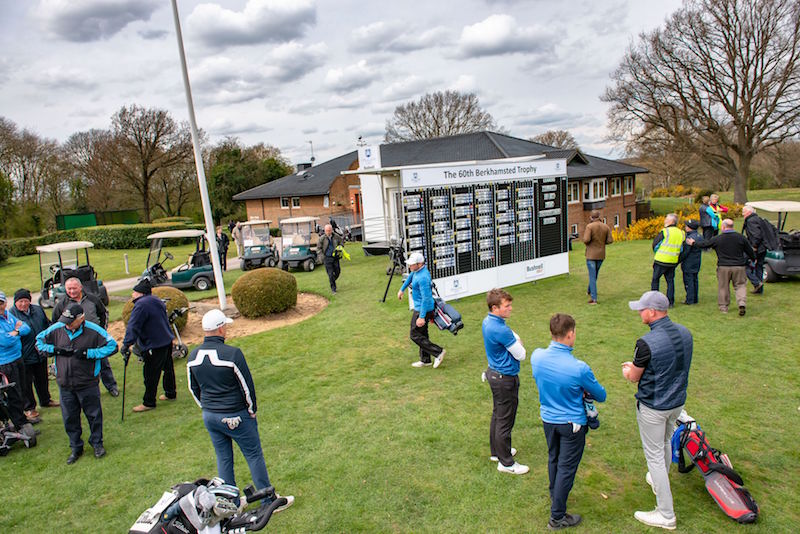 And Another Thing...
The Top 10 best Shots Ever At The Masters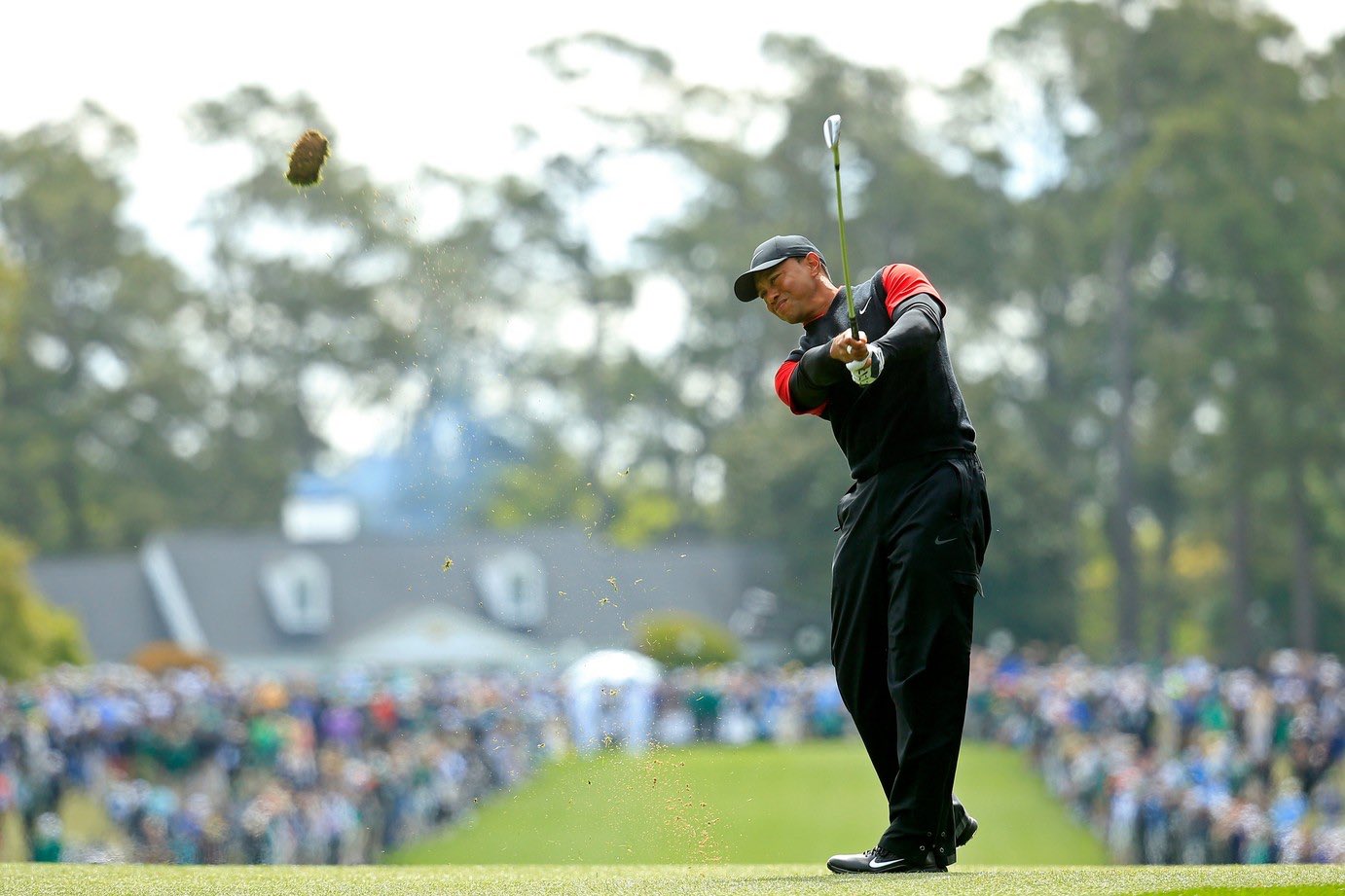 TAGS: Players, Tournaments, GB&I, Berkhamstead GC, News, 2019