News
Jun 27th, 2016
Golf Tournament for the Cannabis Industry
Where golf and grass meet
Words: John Dean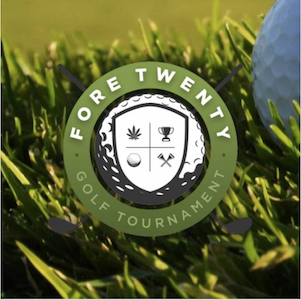 This month will see the second annual Fore Twenty Golf Tournament, which is the largest golf event for Cannabis Industry Professionals in the northwest of the USA.
Doing deals and building relationships on the golf course works in other spheres of business, and things are no different in the cannabis business.
This year's tournament will see 55 cannabis brands from Oregon take to the course, as MRX Labs defends their title in the largest cannabis tournament in the northwest.
This sold out private golf event has also attracted interest from celebrity and sport figures as cannabis becomes less taboo around The United States.
Former NBA All-Star and current sports cannabis activist, Cliff Robinson, will be there as he is championing cannabis as an alternative to painkillers and other addictive medications for athletes that are injured and worn down during their careers.
"Cannabis helped me deal with the physical and mental stress of being a professional athletes for 18 years. I'm so grateful that now in 2016 I'm able to put my beliefs to work, and help the sports industry understand how cannabis can be an alternative solution for athletes all over the world. It will be great to get out on the green this month and speak with all of these great companies that are helping pave the way for a brighter future."
We're not sure if they will also be sampling product on the course, and whether or not a spliff is neceaasily good for your golf game. Maybe if you've getting too quick on your backswing it could help you slow things down a bit.
Related:
Click here or on the image below to read how traffickers used golf clubs to smuggle cocaine