News
Apr 22nd, 2018
Golf in Islay the Stratajet way
It's Learjets and golf time
Words: GolfPunk Photography: James Robinson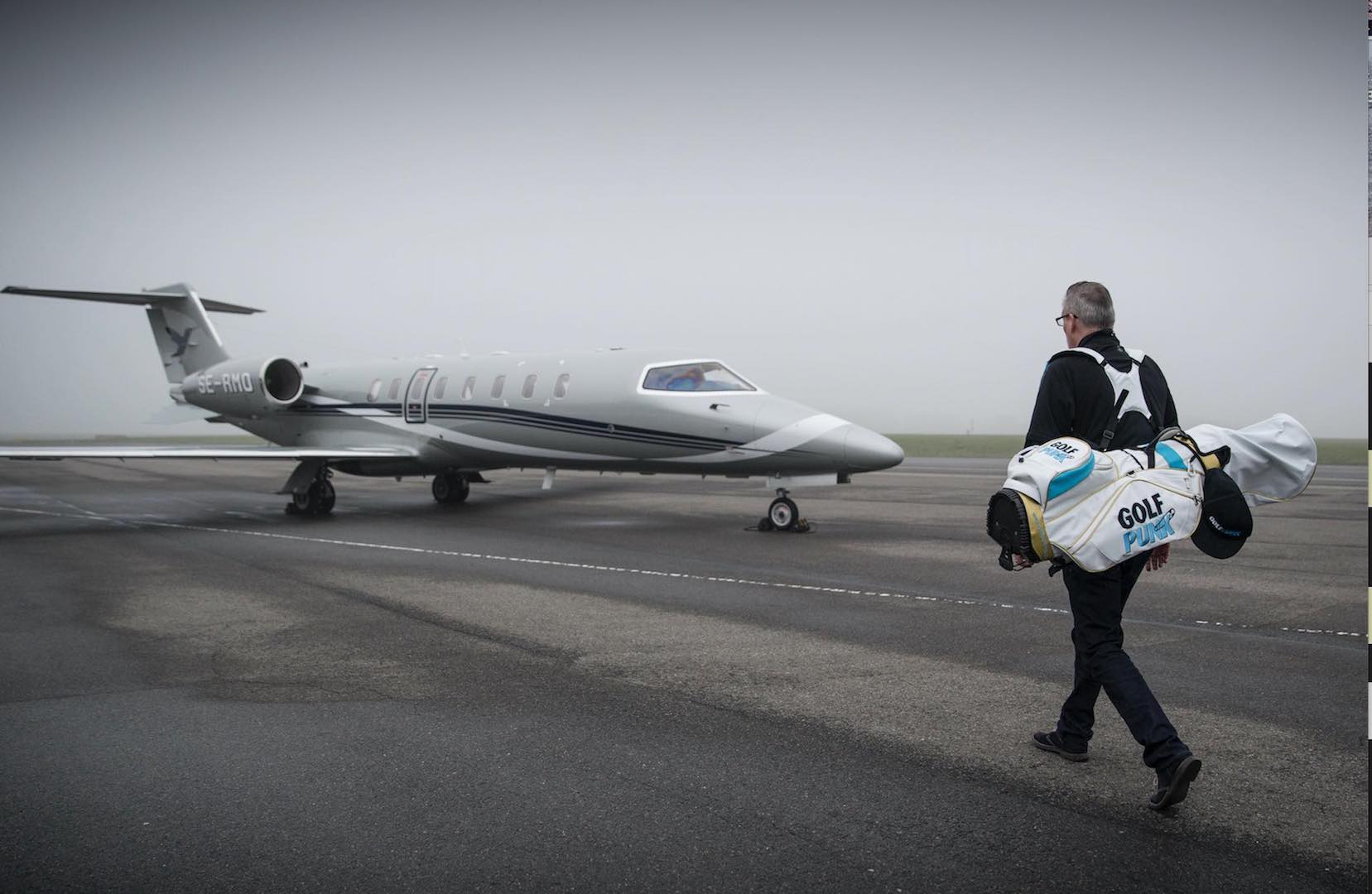 We're off on a golf trip with a difference. A big difference. We're flying to the beautiful island of Islay, the southern most of the Inner Hebrides, to play the magnificent Machrie. And we are doing the trip on a Learjet.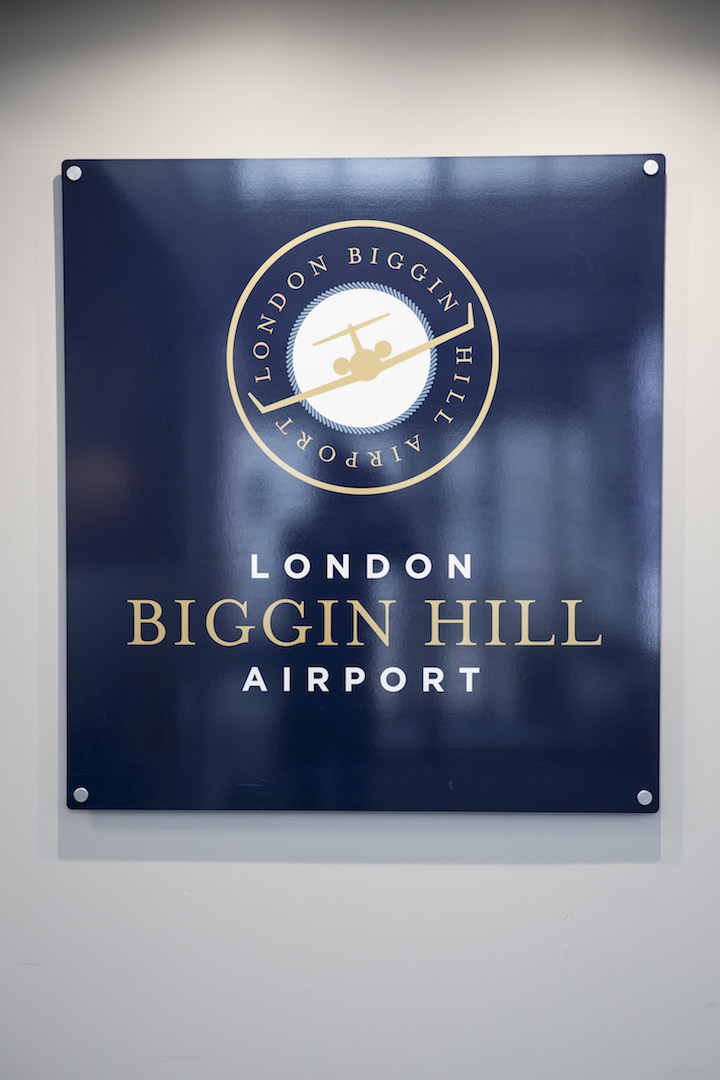 Right, that's the showing off part done. Whilst we are feeling like part of an exclusive jet-set, there is much more to the story than that. 
We are the guests of Stratajet, which was created by former RAF Tornado pilot, Jonny Nicol, to revolutionise the private jet market. 
Jonny recognised that the private jet market was intrinsically inefficient, as many jets dropped their passengers at their desired destination, and then returned back to their base passenger-less. Jonny calls this the 'empty leg', and he set out to find a solution to this problem. 
And his solution was Stratajet, a business dedicated to transforming how we think about and engage with private jets.
Because of the inherent inefficiency in the market, Jonny realised that he could actually make private jet charters accessible to pretty much everyone. Now that is a big claim, so we were on our way to Islay to see if this would stack up.
And stack up it does. Islay is a bit of a paradox in that is both remote, and yet accessible. It's only 137 miles as the crow flies from Glasgow Airport, but you can't fly direct from anywhere else in the UK on a commercial flight - you have to fly into Glasgow and get a connecting flight to Islay. And that adds both time and cost.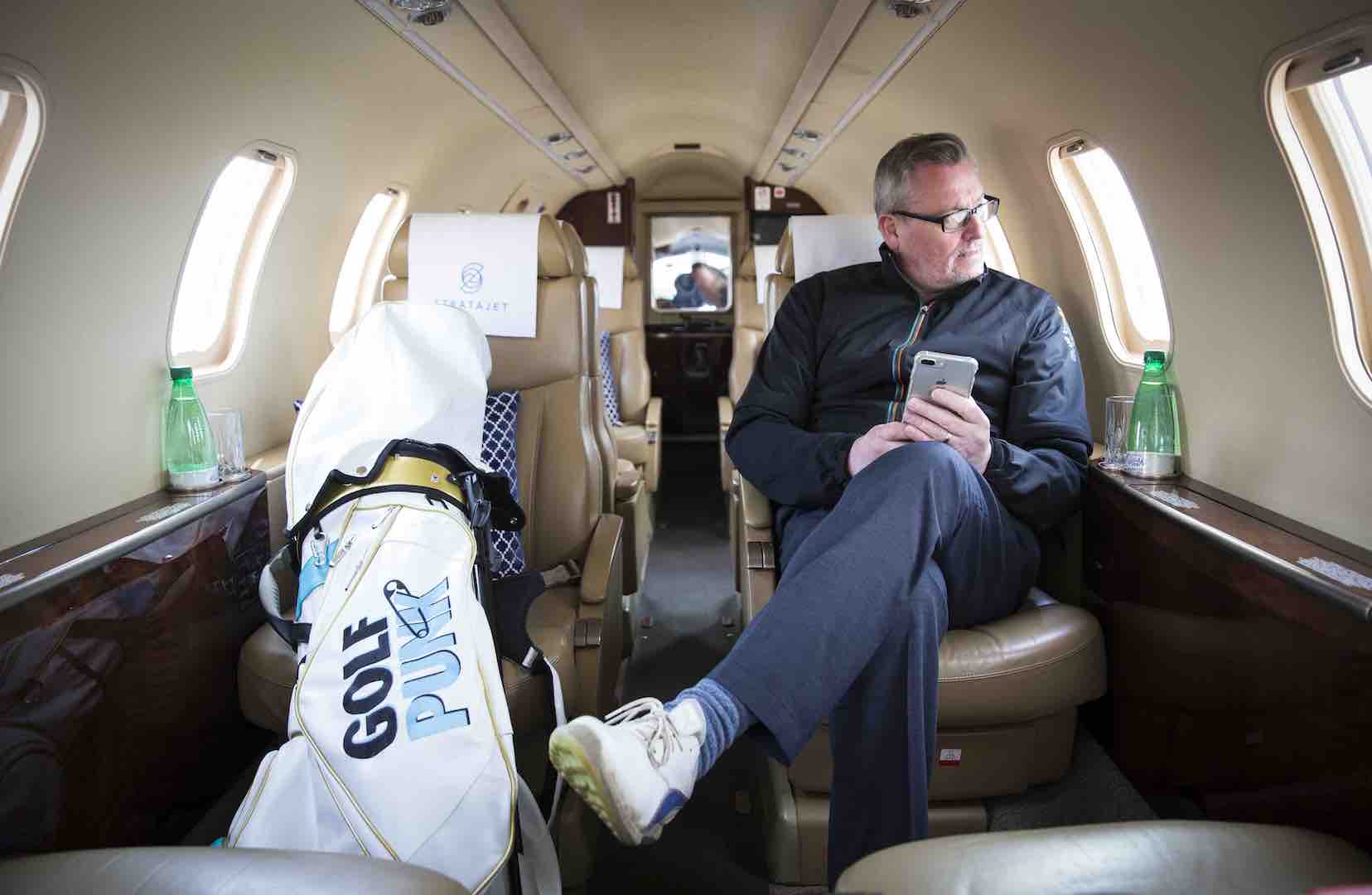 Your alternative is to drive, and that will take you over five hours from Glasgow, and will include a ferry journey from near Campbeltown on the Kintyre peninsula. OK, so you can slot in a round at Machrihanish Links or Dunes as part of your journey, but you are going to need time in spades to do that. 
So either way, getting to Islay will cost you dearly in either time and money, or indeed both.
This is where Stratajet comes in. If you can get a gang of you up for a golf trip, then here's how the maths work. A round trip could cost you in the region of £220 per person, which is actually less than the cost of a flight to Glasgow from London and the connecting onward flight to Islay.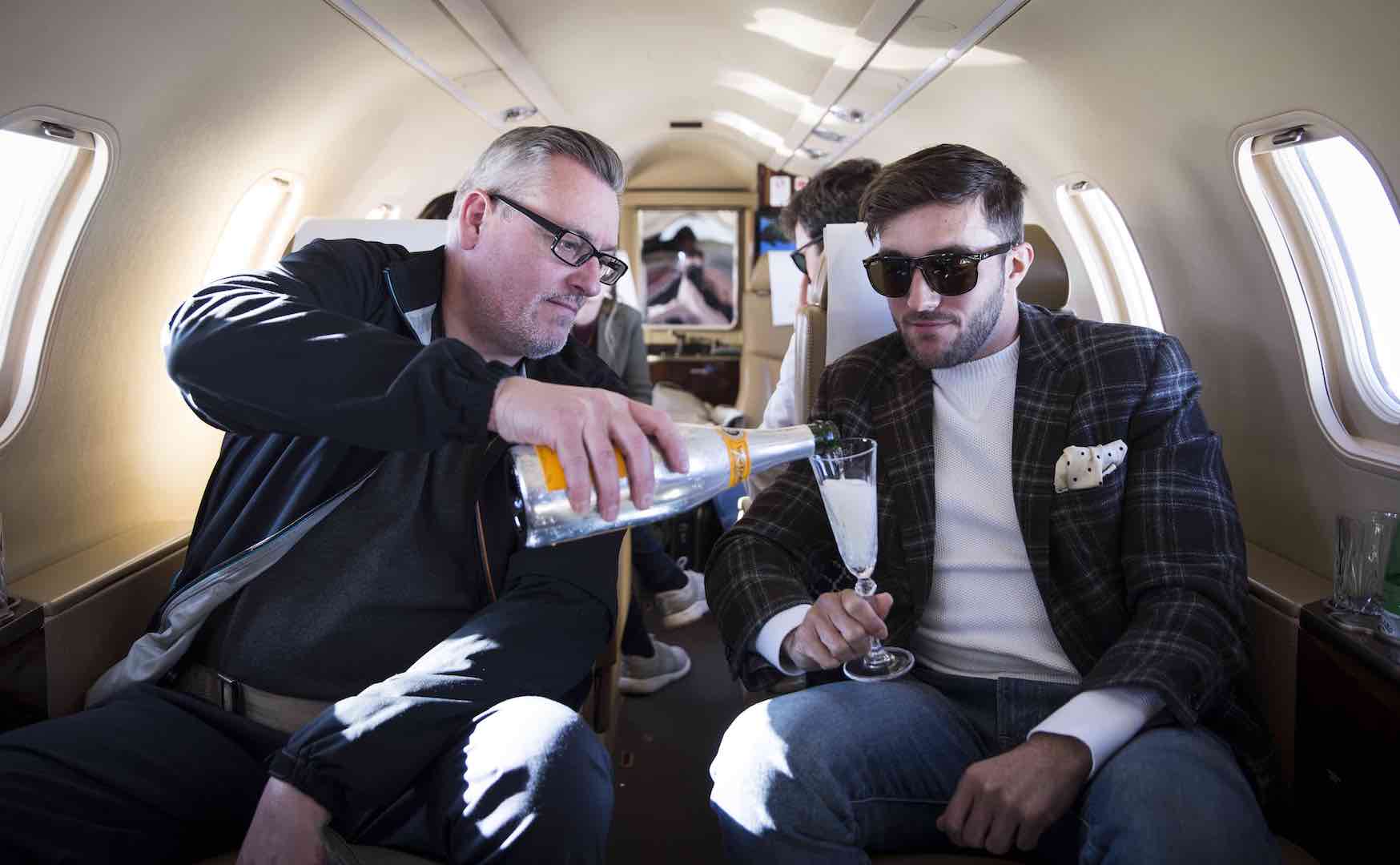 The clever stuff lies in the algorithm that Jonny Nicol has created. The algorithm factors in over 2.5 million different computations to identify the flight that is right for you. In Europe alone there are 4,437,432 different airfield combinations meaning the odds of finding an empty leg travelling from your location to where you want to go is basically zero. Unless you go to Stratajet.com.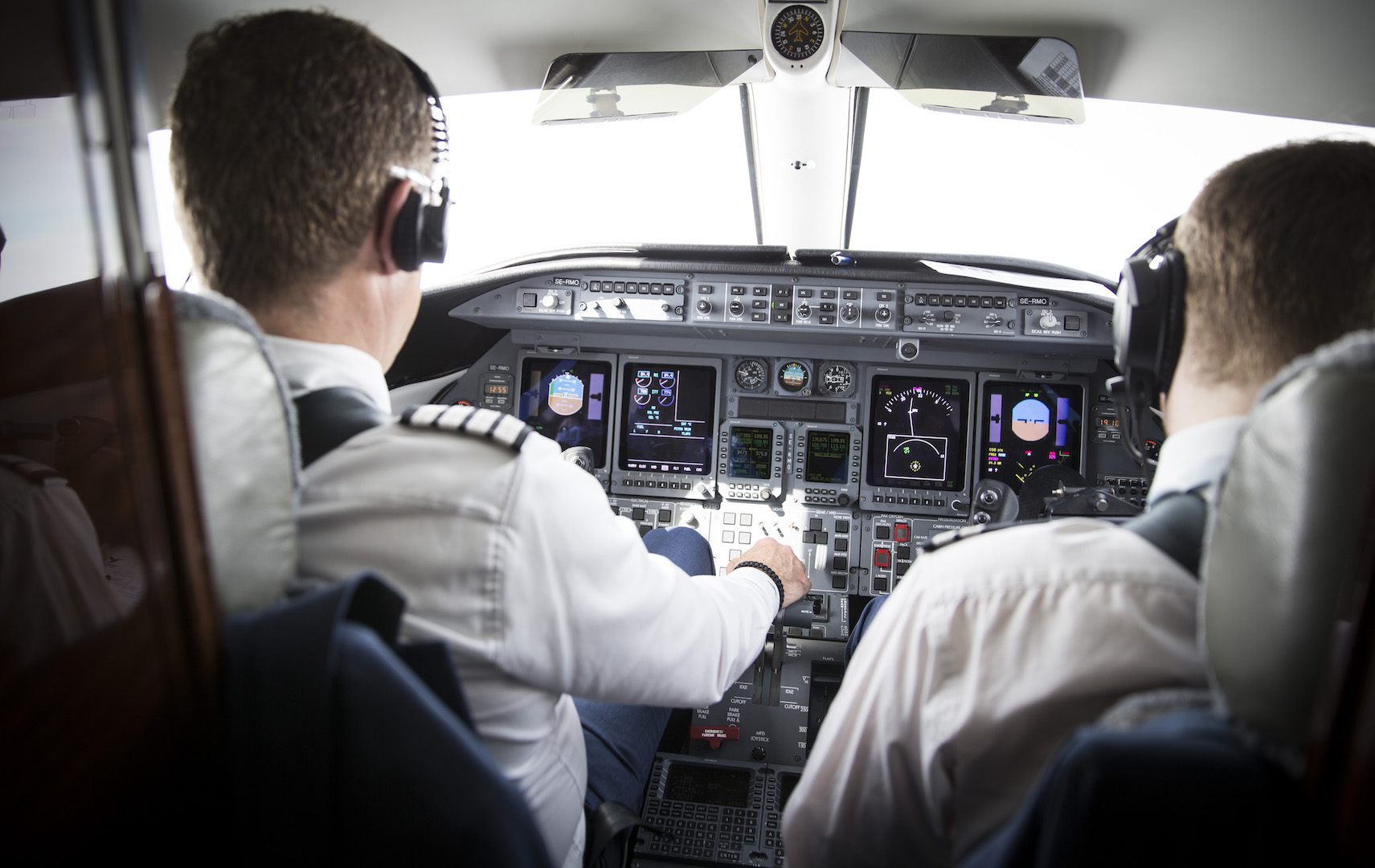 And then there's the time saving factor. We rocked up at Biggin Hill, which is just 45 minutes away from GolfPunk Towers. There are no queues, and lengthy baggage checks, and you're straight on to you own personal chariot. 
Buckle up, and you're off. A Learjet doesn't hang around. In no time at all you're cruising at 35,000 feet and heading for Islay, the home of the magnificent Machrie, and eight of the finest single malt distilleries in the whole wide world.
It's only an hour and twenty minutes in the air, and before you know it you are on the ground, and ready to tee it up, as the Machrie is only a five minute drive from the airport.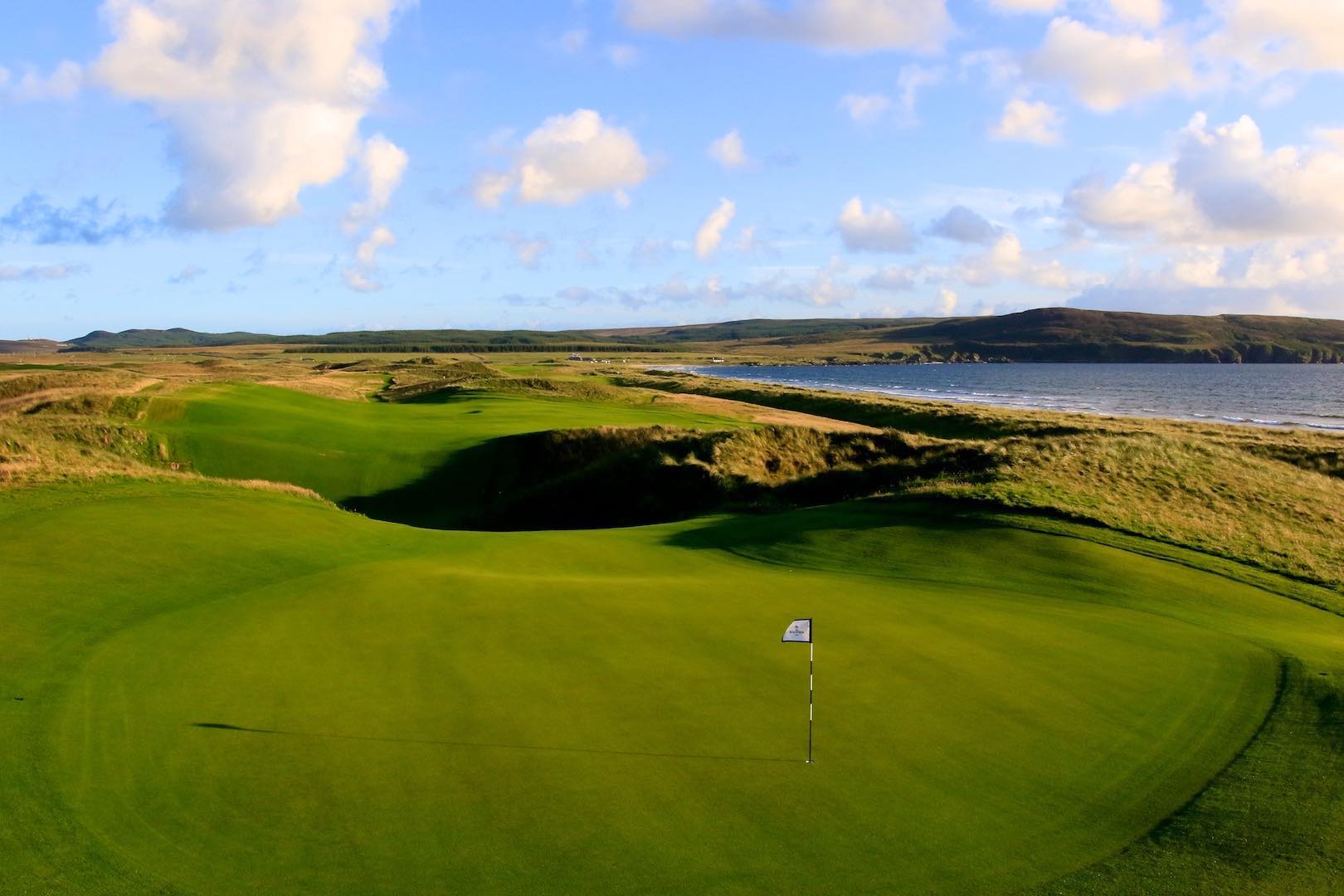 So, with a clear run at it, you could be on the tee in less than two hours, depending on where you are based. And it is a totally stress free experience. Plus you won't need to pay extra for your golf bags, which with two different flights could add at least another £200 to a round trip!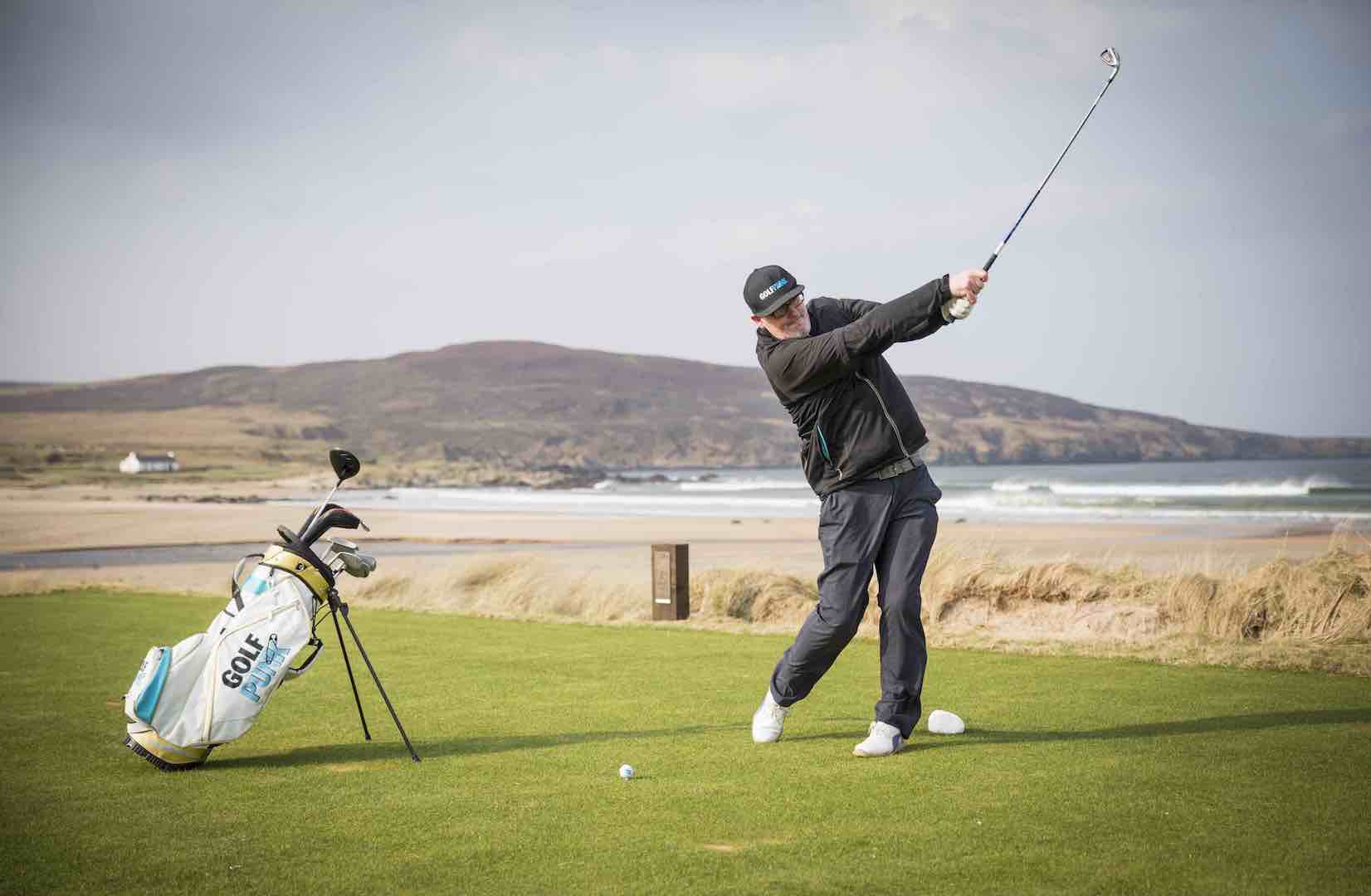 What's not to like? If you are planning your next golf trip, have a serious look at making stratajet.com part of it.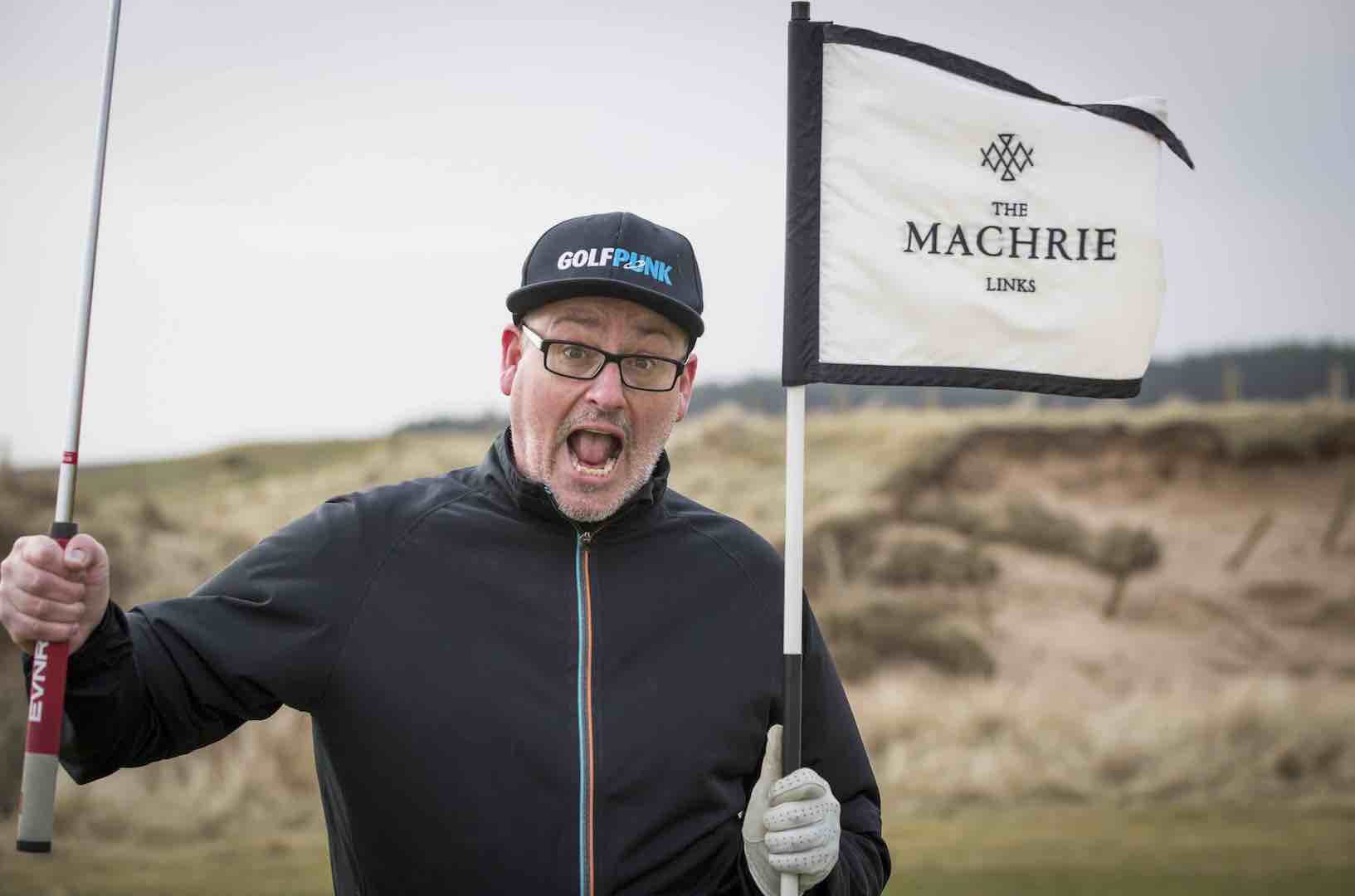 You might also like:
GolfPunk Magazine Issue 2: Read FREE here!! Masters Special PLUS WIN an amazing golf break at the legendary Kulm Hotel in St.Moritz PLUS a 4-Ball at Europe's best new course, Monte Rei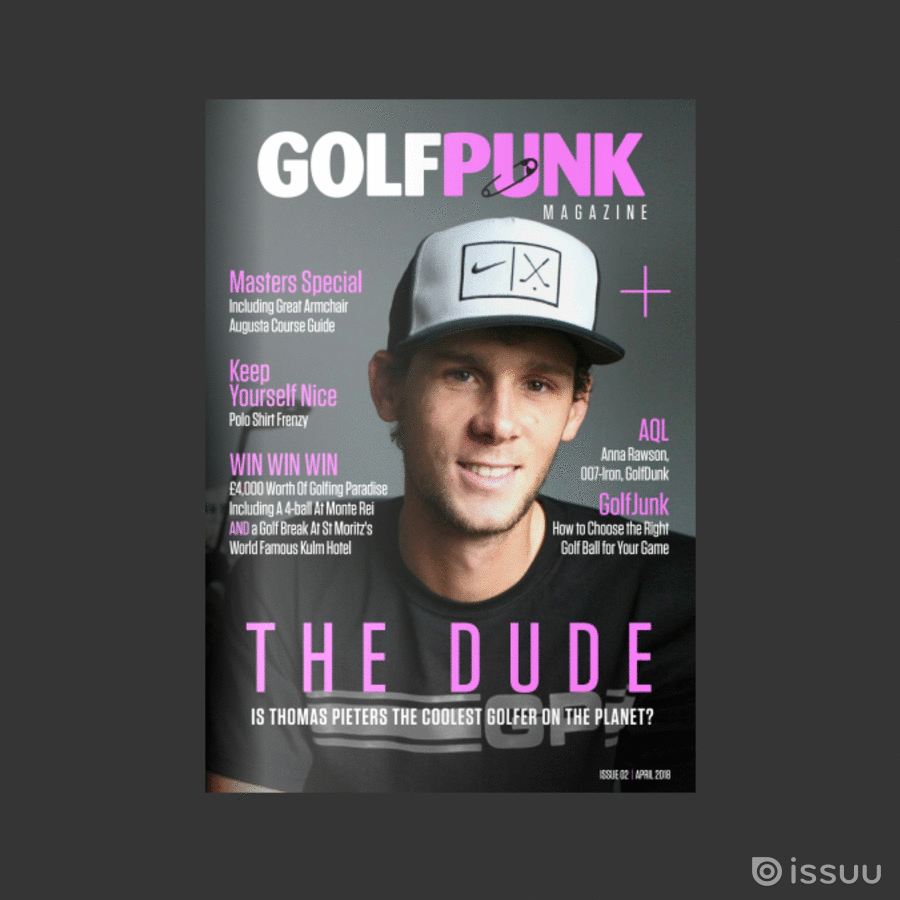 TAGS: GB&I, Islay House, The Machrie, Golf Bedlam, Islay, Golf Hotels, News, 2018, Travel