News
Nov 13th, 2015
GMAC Leads in Mexico
OHL Classic Day 2
Words: The Brigadier Photography: Getty Images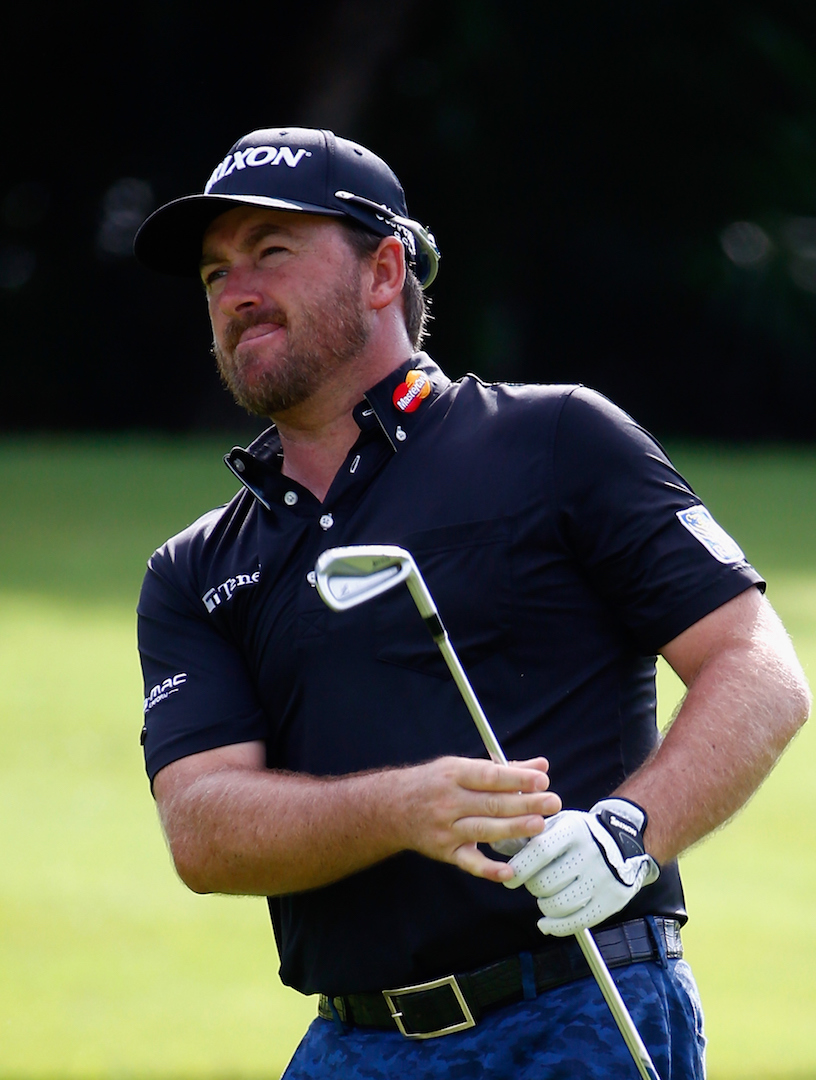 2010 US Open winner Graeme McDowell posted an excellent round of 63 to take a 12 under, one shot, lead on day two of the OHL Classic at Playa Del Carmen, Mexico.
As we reported yesterday, GMAC got off to a bit of a shocker on his first round, when he blocked one right out of bounds on the first tee, and nearly did the same with his second ball. "I thought I was going to make about a 12 off the first, shake the lads' hands on the second tee and say, 'See you later'" said GMAC, Instead he scrambled to a double bogey seven and then made five consecutive birdies from the fourth hole.
"Golf's a funny game. Sometimes some of your best rounds start off with a bogey or a double." He wasn't making that up, as today saw him take a one shot lead from Derek Fathauer, who shot a five under 66. Tied in third are Si Woo Kim and Harol Varner lll.
GMAC clearly doesn't fancy the first, as he opened his second round with a bogey, before cracking on with four straight birdies, a couple of pars and a final birdie to make the turn in 32 shots. A flawless back nine with four birdies and five pars, saw him home in 31 shots for his 63.
McDowell told Sky Sports that the first hole had become his "nemesis" but he was delighted with his overall play during the first two rounds.
"The first hole on Thursday was the result of, two bad tee shots really, I made five on the first again today so I suppose that hole is my nemesis a bit. But I hit the middle of the fairway today, but was just sloppy with the second shot.
"My iron play has been really solid and my putter has been really hot which is a big key and I'm seeing the greens well and really making a lot of putts."
"I'm really feeling very relaxed out there, I haven't come into these two weeks like I thought I might - I've really come in with an open mind and tried to play some golf and I've really enjoyed doing that the last couple of days. If I can keep that attitude going over the weekend I'll be there or there abouts."
"The belief level and confidence levels have been chipping away the last couple of months. So I suppose I go into this weekend, like I say working on my attitude and working on being relaxed - and I know I have the ability and the confidence to take the shots on. So I've just go to stay loose and anything that happens this week is just a bonus."
A poor season by his standards has seen McDowell slip from 15th to 85th in the World Rankings, so it's a timely return to form for the Northern Irishman.