News
Dec 31st, 2017
Giant python devours Wallaby
On Ozzie golf course
Words: GolfPunk Photography: Robert Williams/AFP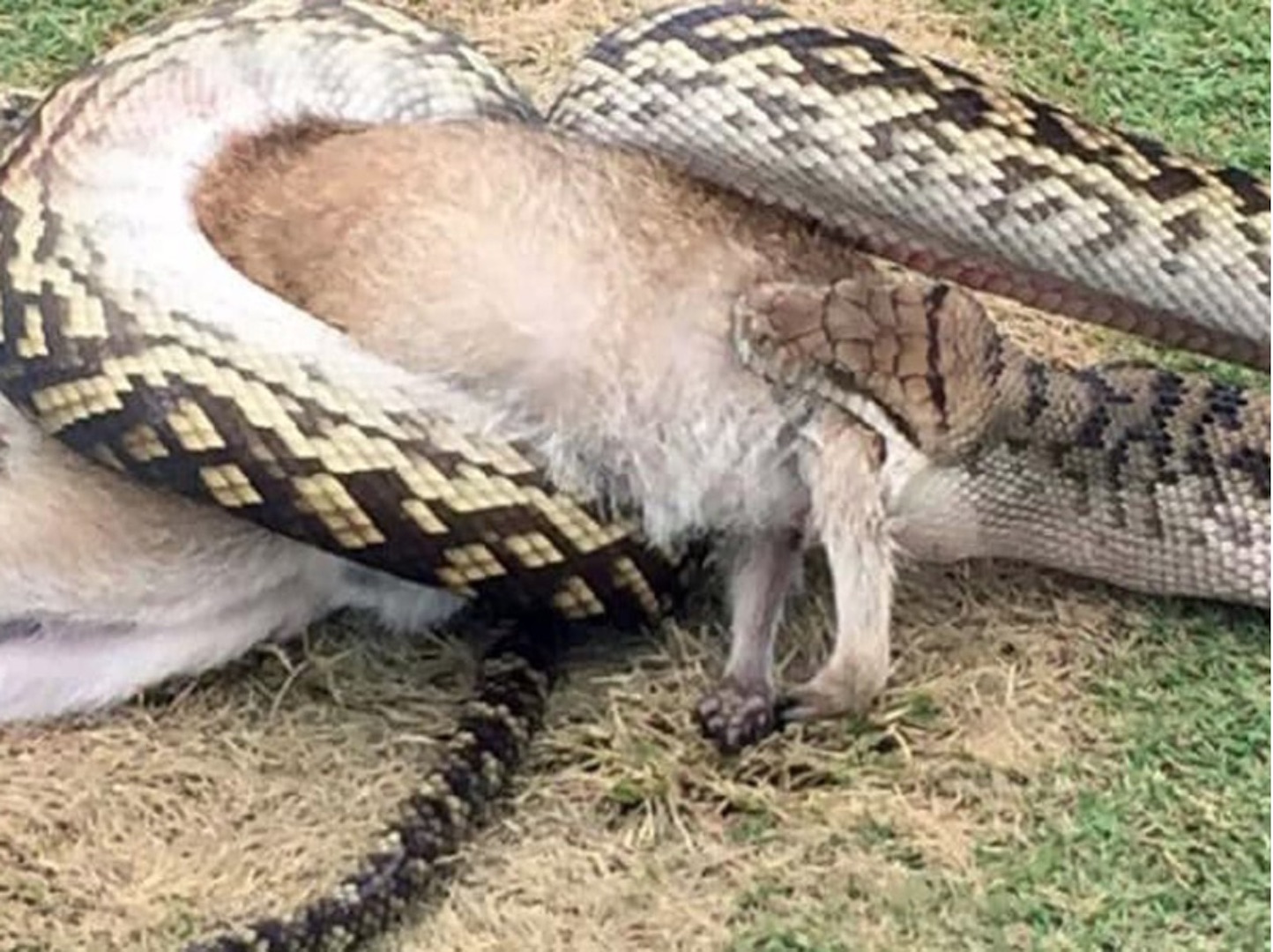 Golfers at the Paradise Palms course in Cairns, Australia  got a nasty shock on Sunday when they spotted a giant python eating a whole wallaby on the fairway.
Robert Willemse was on the 17th hole at the North Queensland course and commented:
"It had (the wallaby) in a vice-like grip and it was swallowing it."
He took some photos of the snake eating its dinner before carrying on with his round.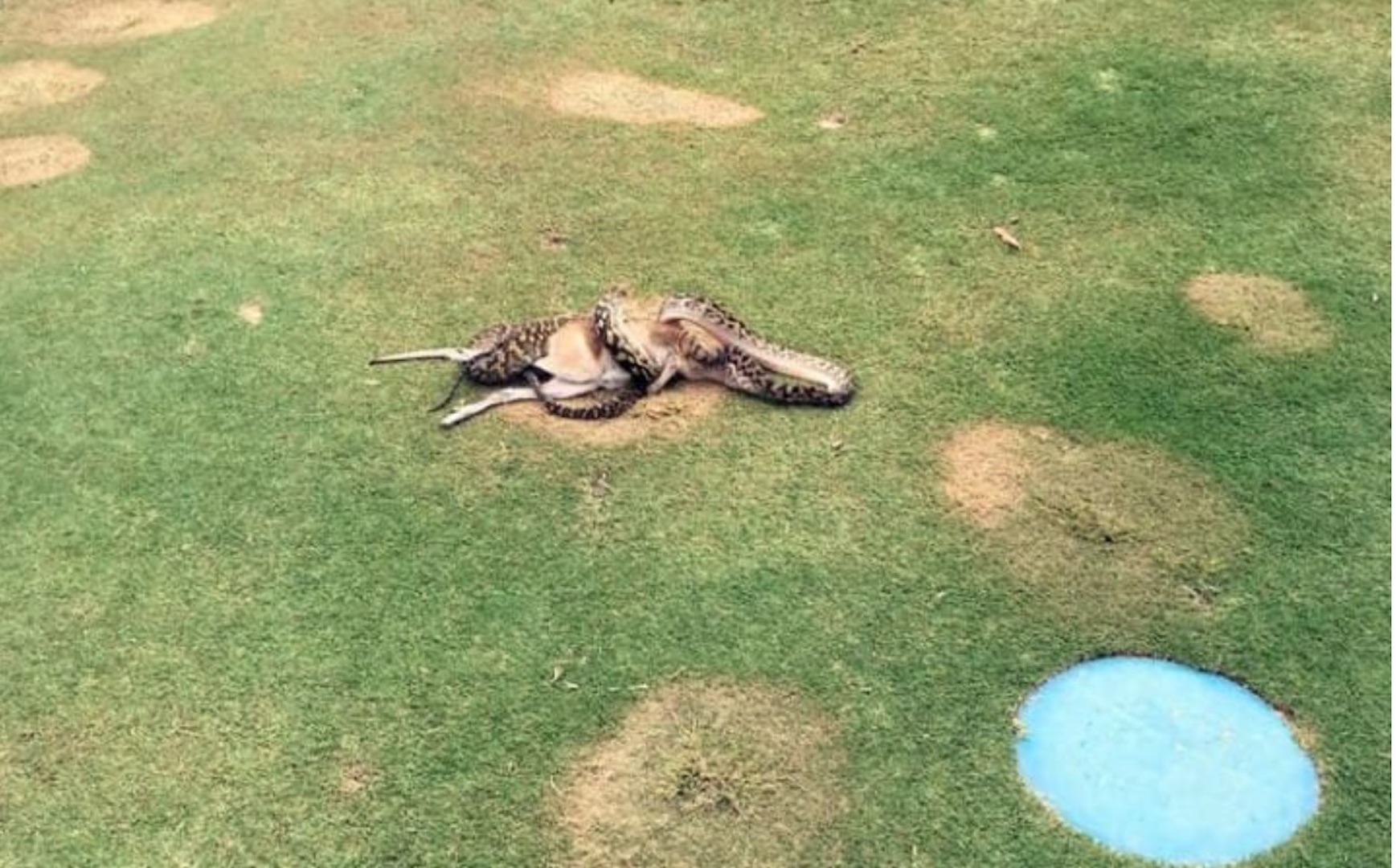 "I heard later on… as other golfers and staff members came out to have a look at it, that it did actually succeed in swallowing it all and then it rolled into a dry creek nearby and slithered away into the bush, probably to digest its rather large meal," he said.
Mr Willemse said the snake most likely dropped onto the marsupial from a tree.
"The snake would never have been able to catch the wallaby in the open like where it was eating it," he said.
"It looked like it might have dropped out of a tree, got a hold of (the wallaby), then there was a bit of a struggle and it rolled into the middle of the fairway."
Related: