News
Jun 23rd, 2018
Ghost shot costs Zac Johnson a one shot penalty
At the Travellers Championship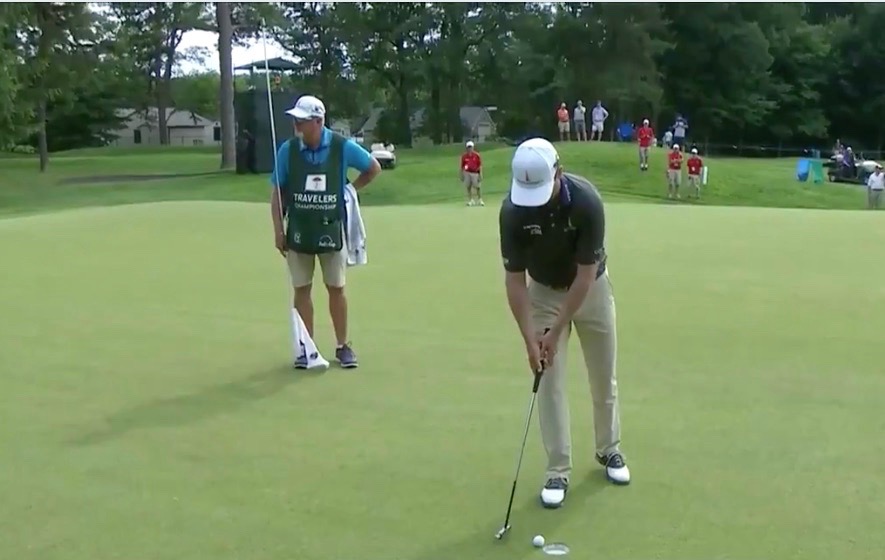 Zac Johnson was playing his 12th hole of the day, the par-4 third at TPC River Highlands, when his 18-foot birdie putt stopped right on the edge of the hole.
He waited for the ball to drop, but before he could put his putter down the ball dropped into the hole.
But rather than getting a birdie. Johnson has to settle for a par, because more than 10 seconds had elapsed since his initial putt.
"The ball's deemed to be at rest," PGA Tour Vice President of Rules Mark Russell said. "If it falls in after the 10 seconds, you've deemed to have holed out with your previous shot and add one.
"If that would have happened with eight seconds once he had reached the hole, he would have made a three. But that's a specific rule dealing with ball overhanging hole."
"You can see me counting," Johnson said. "But now the ball is rolling, and I'm like, I can't touch it, it's moving. As I get closer to it, it's moving even more. So I don't want to touch a moving ball. However, even if I would have, it wouldn't have mattered. It's a four. That's all I know is it's a four.
"I could have walked really slow to the ball. But I'm not so sure I would have felt good about that."
https://twitter.com/PGATOUR/status/1010478368498708480
Related:
Issue 3 of GolfPunk digital magazine out now. Read here.