News
Sep 28th, 2018
Get it in the hole for a prize of £1,000
Topgolf introduces impossible one-week, one-shot challenge
Words: GolfPunk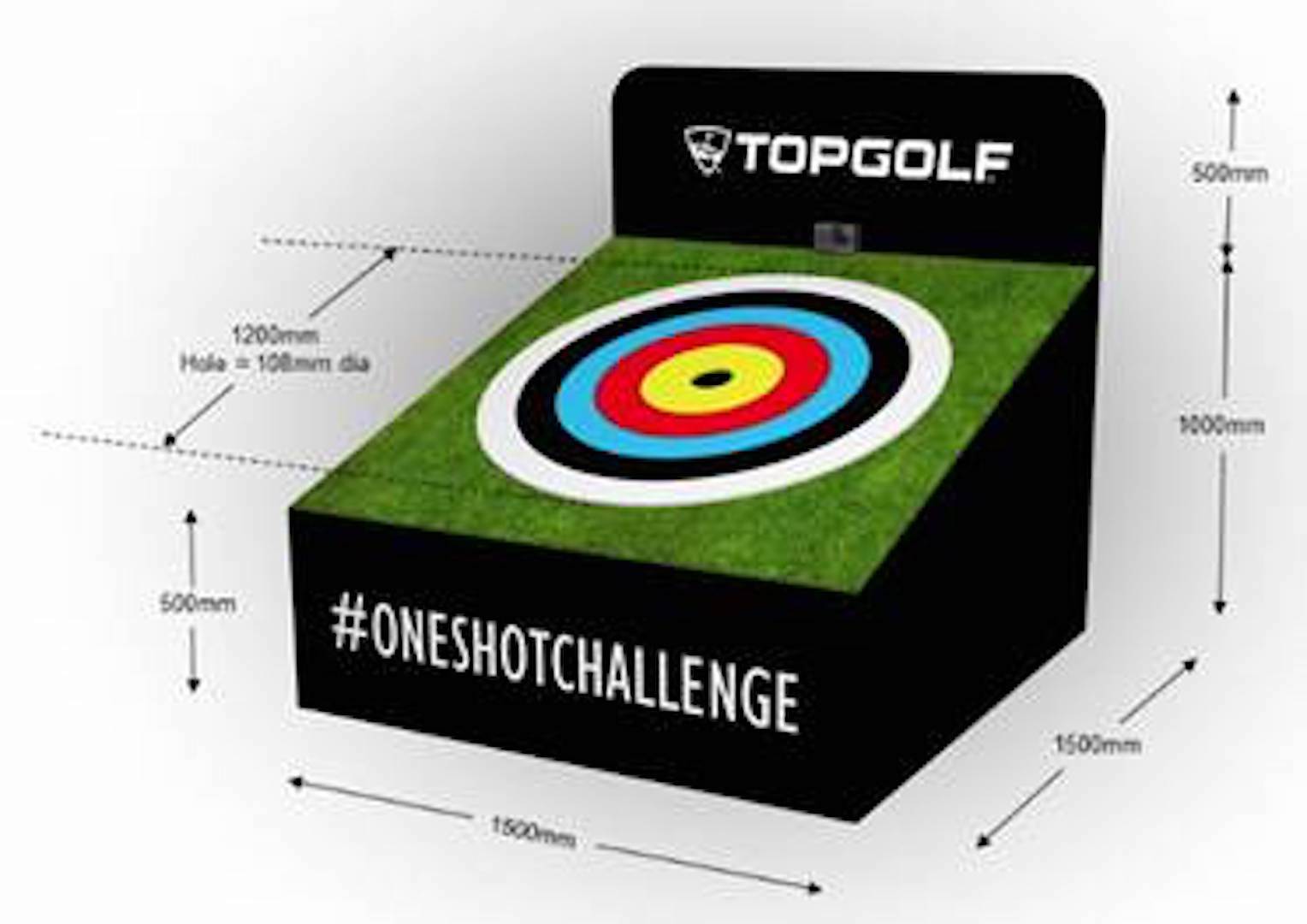 For one week only, from 11th to 18th October Topgolf is inviting you to try their extremely tricky #OneShotChallenge to win a great cash prize.
Leading leisure destination, Topgolf, is launching their brand-new #OneShotChallenge at its Watford venue, to discover the next hole-in-one superstar, as family and friends are invited to battle it out for a £1,000 cash prize and a rare Topgolf Black Card. After all, who doesn't love a little bit of family rivalry?
Carefully crafted to catch out even the most experienced golfers, amateurs and pros from all around are encouraged to take part.
The #OneShotChallenge hole has been created by Topgolf Pros, who have put their thinking caps on to conjure up this one-of-a-kind hole.
Positioned off the main range, with a bay dedicated to the challenge. Topgolf invites players to put their skills to the test and swing like Tiger to be within a shot of winning this phenomenal prize. In addition to the hole creation, Topgolf will be teaming up with GoPro to capture all attempts.
Participants will be entitled free entry of the #OneShotChallenge but will be limited to one shot per person, per visit to Topgolf Watford.
Related: