News
Jun 2nd, 2016
Gary Player Design's new 12-hole course
Is 12 holes the new 9?
Words: John Dean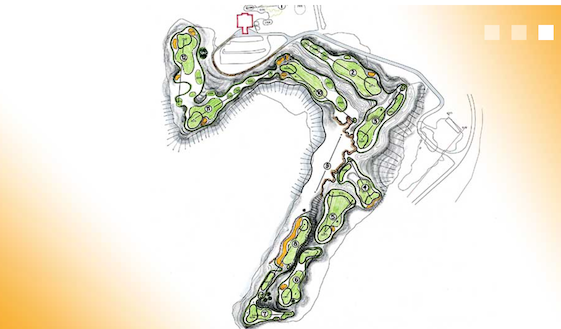 Gary Player Design is creating a new twelve-hole course in Missouri.
The course will form part of the Big Cedar Lodge resort in the Ozarks region of southern Missouri.
"The project started out as a nine-hole, par-three course that utilised the driving range on the old Murder Rock course that Johnny Morris purchased," explained Lawrence, GPD's lead designer.
"Sitting on a dome of rock, it was evident that this project would be challenging. Soon after beginning construction we uncovered a small sinkhole. Several months later we ended up with a spectacular rock formation that is the centrepiece of the project. Each hole is dramatically different with captivating views of the surrounding Ozark landscape. We have also incorporated design elements that will encourage all level of golfers to participate in this distinct golf experience."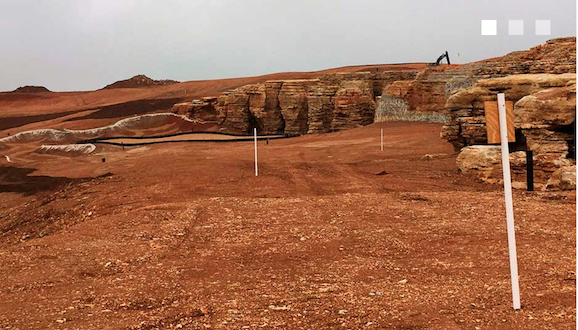 Johnny Morris, the founder of retailer Bass Pro Shops and owner of the Big Cedar Lodge resort, is the man behind the project. Following Morris' acquisition of additional land, the creation of twelve holes was made possible. Construction began in the summer of 2015, and has been led by Medalist Golf.
"We think twelve holes is an interesting concept that allows golfers to play a short course that can be enjoyed by anyone who may have limited time to allocate toward sporting activities," said Gary Player, chairman of Gary Player Design.
"Our firm believes that alternative golf concepts need to be available to golfers, especially in today's environment where schedules are more time sensitive. Growing golf participation through alternative ideas can only benefit the game, and this was an opportunity to do that."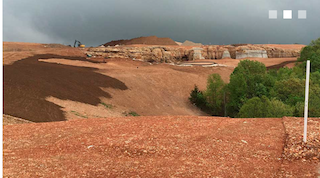 Player added that the only major challenge his team has encountered throughout the design process is "making sure we designed twelve distinctively different par-three golf holes that are memorable, playable and respectful of the environment. I think you will find that we have designed every hole that maximises the opportunities presented while providing a fun and memorable venue for all guests."
Lawrence pointed to a striking rock formation on the ninth hole as one of the course's highlights.
"Excavated over several months, this vertical rock face is the visual focal point on several golf holes – primarily hole number nine," said Lawrence.
"Uncovering rock that is thousands of years old and incorporating that into the design is certainly a remarkable feature. Dramatic views of the surrounding Ozark mountains is another key element of this golf course.
Every hole has commanding views, and in some instances, 360-degree views that are spectacular and inspiring."
Lawrence anticipates a completion date in mid to late 2016, and estimates that the course would likely open for play sometime in 2017.
Here's the promo video. Only in America!
https://www.youtube.com/watch?v=sbgKC0CQbHQ
Related:
Click here or on the image below to read more about the 15 Major winners Gary Player has pulled together to play at Wentworth at the Gary Player Invitational.