News
Jul 29th, 2015
Gary Player Champions Tiger
But Tiger isn't happy!
Words: The Brigadier Photography: Getty Images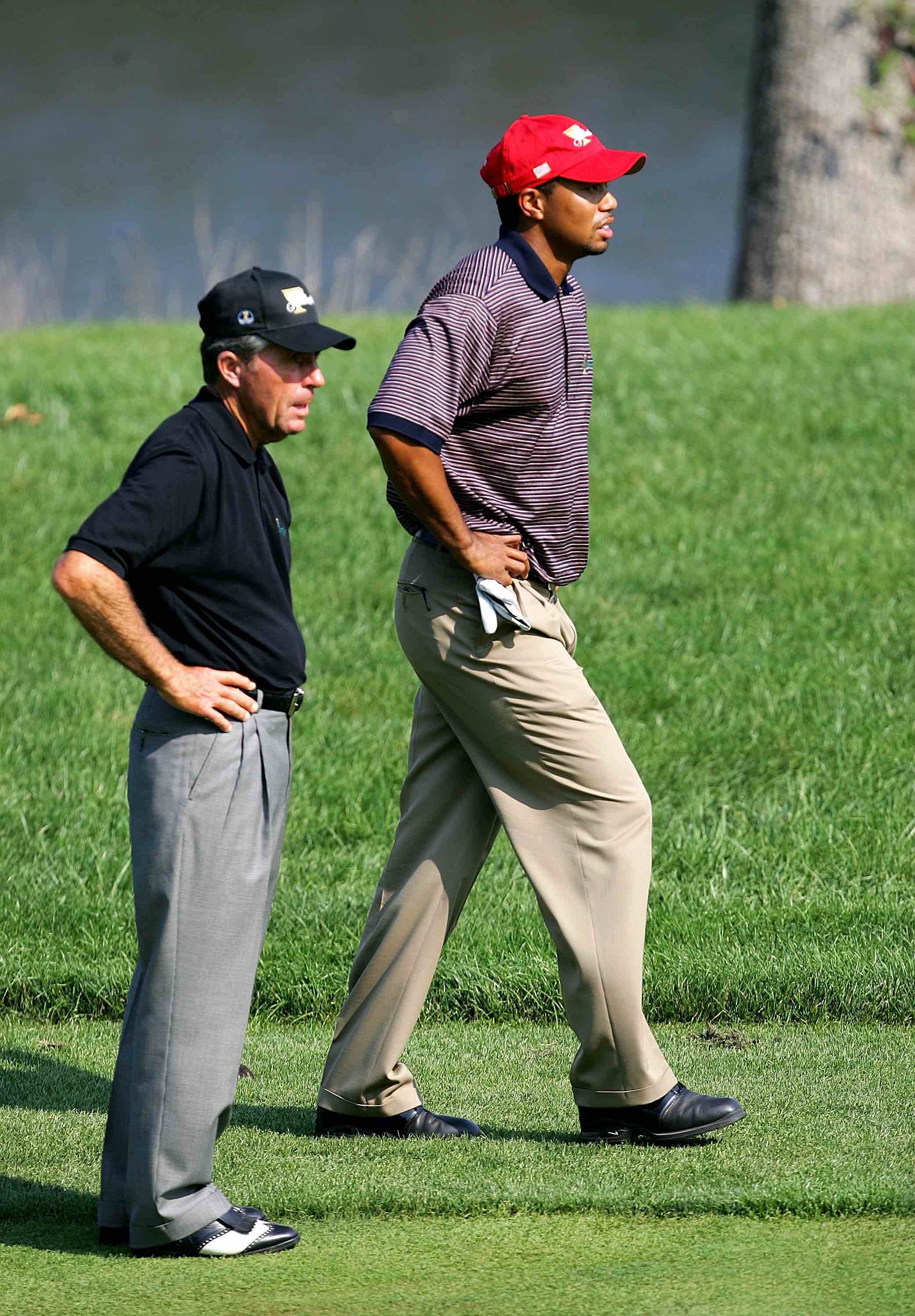 "We need Tiger Woods," exclaims the golfing legend Gary Player. "Why? He's a man of colour. We need a black champion."
"Go to Africa, where we've got all these young black kids used to seeing a white guy as the champion. Now they're getting inspired; they're sitting in front of their TV sets. It inspires them; it gets them interested in golf."
"Asia wants to see a man of colour. So there are many reasons besides being so charismatic. I don't know if anybody in the world today can play like Tiger Woods did."
Woods has won 14 major championships but none since 2008, when he won the US Open at Torrey Pines. Jack Nicklaus' record of 18 looks a long way off, even though Jack achieved his final major at the age of 46 when he won The Masters at Augusta in 1986. That still gives Tiger another seven years.
Player, himself a nine-time major champion, called it "sad" to see Woods' struggles. He's criticized Woods' decision to change his swing before, and he reiterated that point this week, saying the former world No. 1 could benefit from some instruction by someone who once played the game at a top level.
"He won the U.S. Open by 15 shots and was having a lesson the next week. He's had lessons from four people or five people who really are not that good at playing."
"You've got to go for a lesson with someone who has been in the arena. If I want to know about business, I'll go to a businessman, I'll come to you for good interviews; everyone has got their skills."
"But Tiger Woods, he needs it overall -- mentally, physically and theoretically -- so he can get back to normality."
Tiger, on the other hand, says it is taking longer than expected to regain his best form.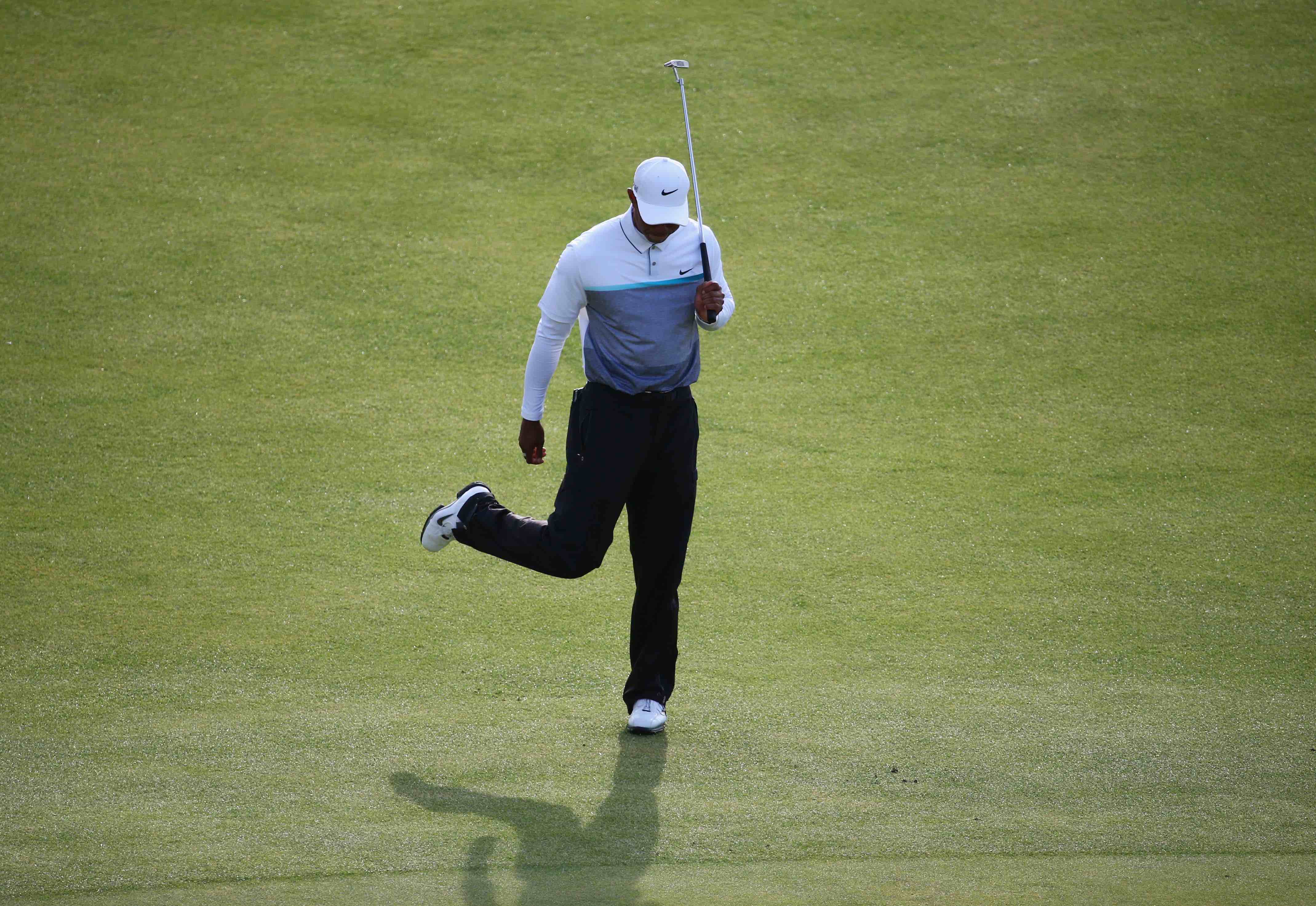 Above: Maybe I should take up soccer. I mean, football...
The former world number one and 14-time major winner has dropped to 266th in the rankings following back surgery and changes to his swing. This year Woods, 39, has also missed the cut in successive majors, - the US Open and The Open - for the first time.
"I didn't think it would take this long, but I thought I would have my short game, which I didn't at the beginning of the year," Woods said.
"Is it fun going through this? No, it's hard. I'm not scoring. Rounds that should be 70s are turning into 74s - if not worse."
The American, who has not won a major since 2008, has missed the cut in three of his eight starts this year and his best result came when he finished tied 17th at the Masters.
Woods will host this week's US PGA National at the par-71 Robert Trent Jones Golf Club in Gainesville, Virginia.
Justin Rose will also be in action at the event where he is the defending champion.
We are not about to write Tiger off for sure. Yes, he keeps making swing changes which we don't fully get, but he knows too well how to win, and we don't doubt his ability to find that extra gear again. Go Tiger!
Click here for more on Tiger Woods.