News
Feb 21st, 2017
Fans backlash over Rory's round with the Trump
An error of judgement?
Words: John Dean
Rory played with Trump on Sunday morning at Trump International in Florida, and there has been quite a backlash on social media over his decision, which many have seen as a lapse of judgement.
Irish politician Dermot Looney posted on Twitter: 'I've no problem with @McIlroyRory choosing to stay out of Northern politics. But playing in his free time with Trump *IS* a political choice.'
Nathan Murphy, a soccer commentator and broadcaster on Irish radio station Newstalk said he was 'Pretty shocked that Rory agreed to play with Trump.
'He's injured, he had a perfect excuse to dodge it,' Murphy said. 'Massive error of judgement.'
Some questioned his logic, given that he had not played in the Olympics in order to keep out of politics.
https://twitter.com/jimmymo78647603/status/833754191818539008?ref_src=twsrc%5Etfw

Some were rather more direct:
https://twitter.com/DustinOfficial/status/833783860521476096?ref_src=twsrc%5Etfw
Whilst others took a more humourous approach:
https://twitter.com/Fachtna_Kelly/status/833706730383093761?ref_src=twsrc%5Etfw
https://twitter.com/socalscootergal/status/833844022011518977?ref_src=twsrc%5Etfw
https://twitter.com/MallowNews/status/833696934695165953/photo/1?ref_src=twsrc%5Etfw
Rory will be teeing it up with Ryan Giggs at the BMW Pro–Am, so there's another controversial figure he will be playing with!
Related:
How Ernie Els reacted to social media detractors for playing with Trump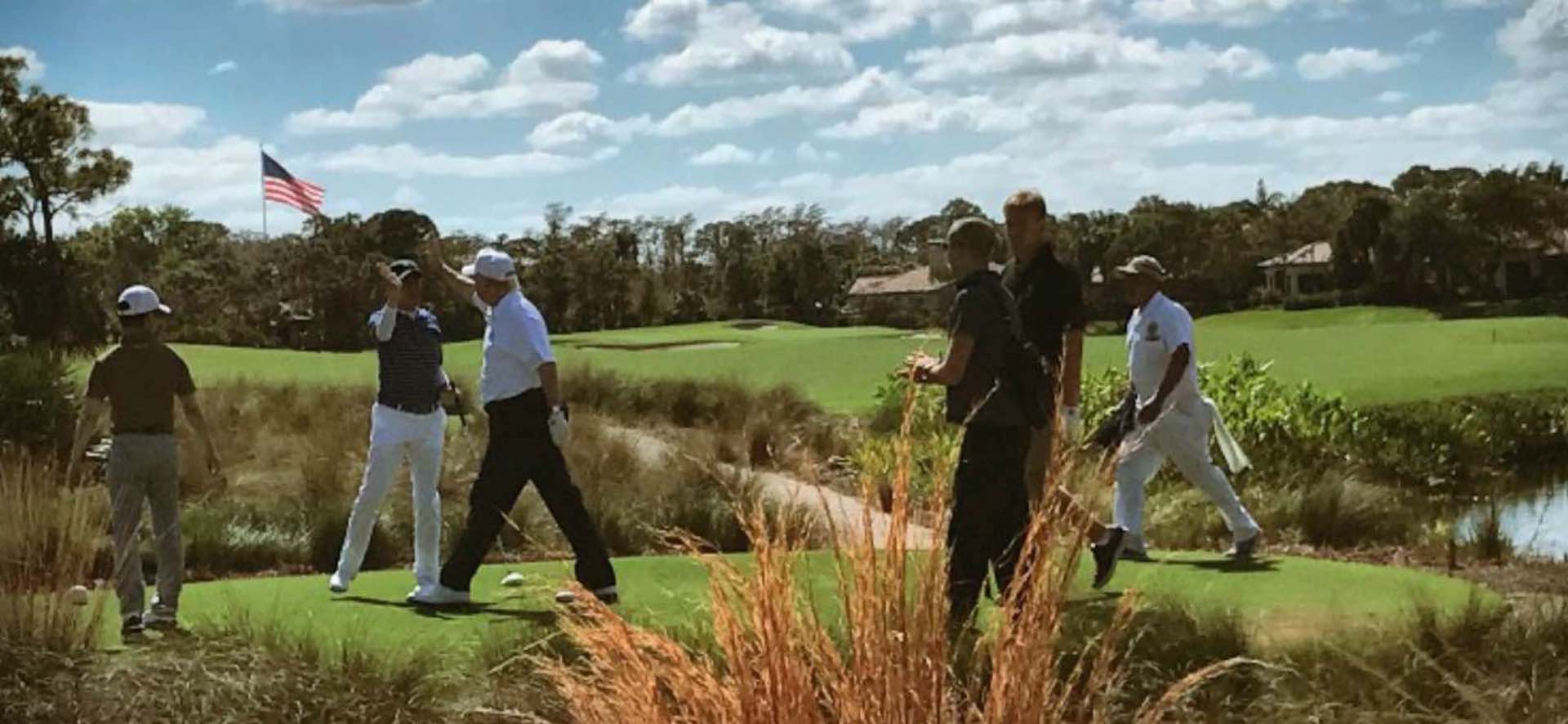 TAGS: Rory McIlroy, Donald Trump, News, 2017, Trump International, Florida, Rory, Trump