News
Sep 13th, 2017
Evian Championship – first round cancelled
As high winds and rain ruin first day
Words: GolfPunk Photography: Getty Images
You have to feel for Jessica Korda and So Yeon Ryu who managed to get to -2 at the rain and wind battered Evian-Les-Bains in France.
It's hard to see how anyone would have got near those scores, not that they were by any means finished for the day, with Korda through eight holes and Ryu through five.
Anyway, that's academic as the first round has been cancelled after five hours of delays because of strong winds and heavy rain. The tournament will now be played over 54 holes starting Friday, with the cut being made Saturday night.
The first round pairings will remain the same and over half the field will get to reset their scores. Which is great news for Sung Hyun Park, who doubled two of her four completed holes.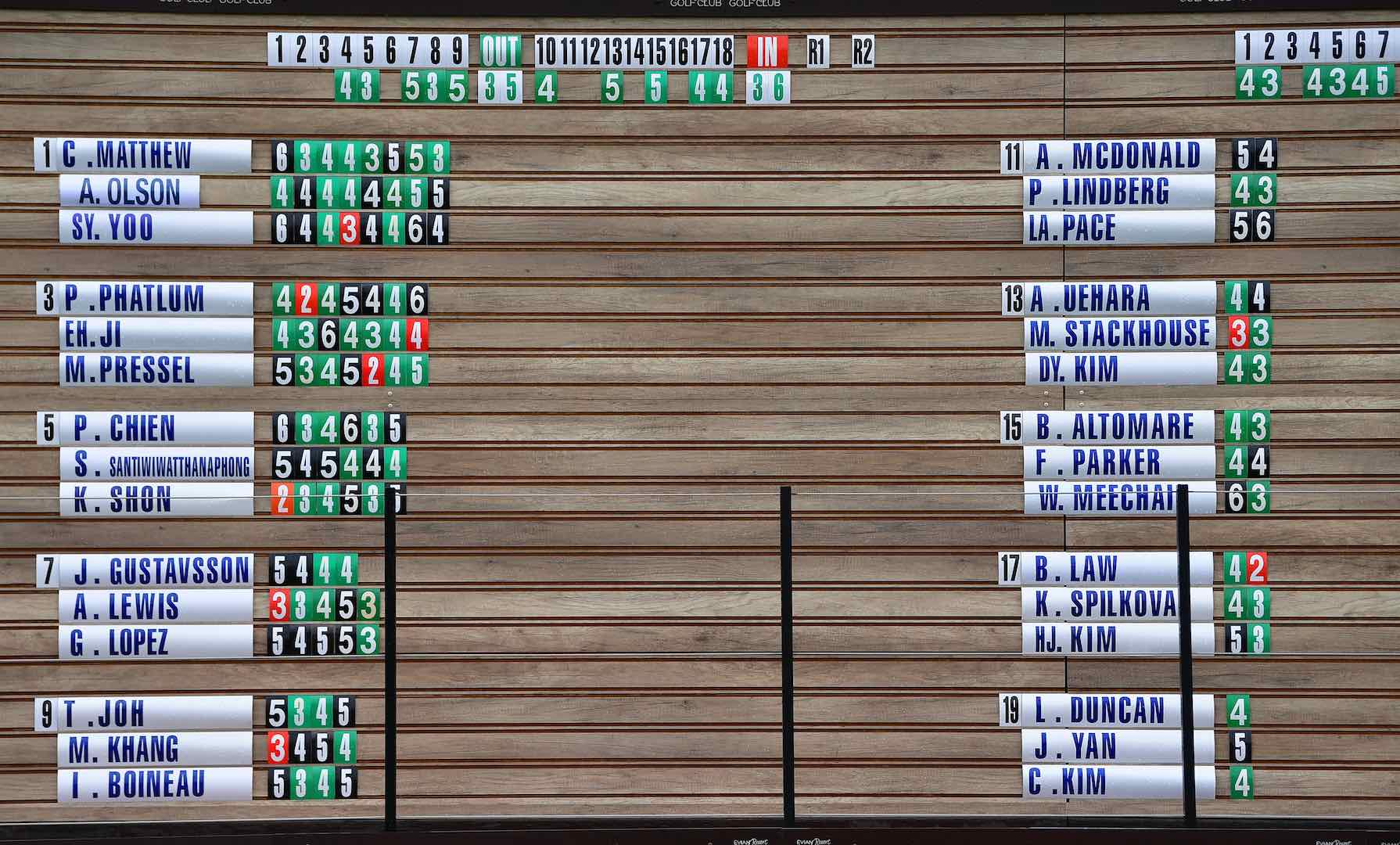 "The good news is the golf course is draining like never before, we really like what's going on with the greens and fairways," LPGA commissioner Mike Whan said.
"But with the hills and caddie bags, today we were worried about safety, everything is pretty saturated and if somebody goes down it's not going to be a great experience."
I strongly suggest a relaxing evening of cocktails and DVDs to ease the boredom, ladies.
TAGS: Evian Rolex, Lexi Thompson, Players, Tournaments, News, 2017