News
Feb 13th, 2016
European Tour gets heavy on slow play
And it might just be working....
Words: John Dean Photography: Getty Images
Keith Pelley, the new European Tour CEO has slow play on his agenda, and his plan to speed up the game seems to have got off to a positive start during the recent 'Desert Swing' with a reduction in round times being apparent under the new 'Pace of Play' policy.
Referees were given additional scope to combat the issue of slow play with a new 'Monitoring Penalty', which began at the Abu Dhabi HSBC Golf Championship and continued at the Commercial Bank Qatar Masters and the Omega Dubai Desert Classic.
The existence of the new 'penalty' offers referees the opportunity to more effectively identify slow players, as well as giving them an additional method of encouraging all players to keep to the scheduled pace of play.
The existing structure permits referees to officially 'Time' players, which can lead to a one-stroke penalty if timing indiscretions continue.
A total of 95 groups were 'monitored' in the Middle East, and five players were given monitoring penalties. They were Jordan Spieth (Abu Dhabi, round one); Daniel Brooks (Abu Dhabi, round two); Benjamin Hebert (Abu Dhabi, round four); Eddie Pepperell (Dubai, round one); Gavin Green (Dubai, round two). These players will be fined the next time they receive a monitoring penalty during the 2016 season, with the fines increasing for each subsequent monitoring penalty thereafter.
In Abu Dhabi, the new policy helped reduce the average round time by five minutes for rounds one and two compared to the same tournament in 2015.
Pelley said: "We said before our new measures were introduced in Abu Dhabi that we wanted to take the lead on pace of play and it is terrific to see the policy has had an immediate effect, even though we are still in the early stages of its implementation. I am also pleased that our members have reacted positively to this change.
"We are continually striving to make our product even more appealing and entertaining for our fans and this is a good starting point. There is no quick fix for slow play, but this new policy is aimed at empowering our referees to more effectively target the problem and I believe we will see even more inroads made over the coming weeks and months.
"It is important to note that our referees now have the ability to apply monitoring penalties if they see a player take an excessive amount of time over a shot, even if their group is in position on the course, so our players are now more aware than ever that slow play is unacceptable."
We are actually more interested in initiatives that can speed things up on all courses. We are not so bothered about Pro golfers being slow, as TV negates that. If you are not at the event, and let's face it most of aren't, then it's a bit of an irrelevance. But being parked behind a bunch of plodders is a pain in the unnecessary. Yes, we agree that the European Tour needs to set an example, and hopefully that will trickle down. But ultimately it's not about the TV experience, it's about the everyday. And Keith, can we have a little less about 'the product'? You're not selling Baked Beans.
After all that seriousness, we suggest that you follow McKenna Pautsch's example, and just chill out.
Click here to see how McKenna gets her chill in.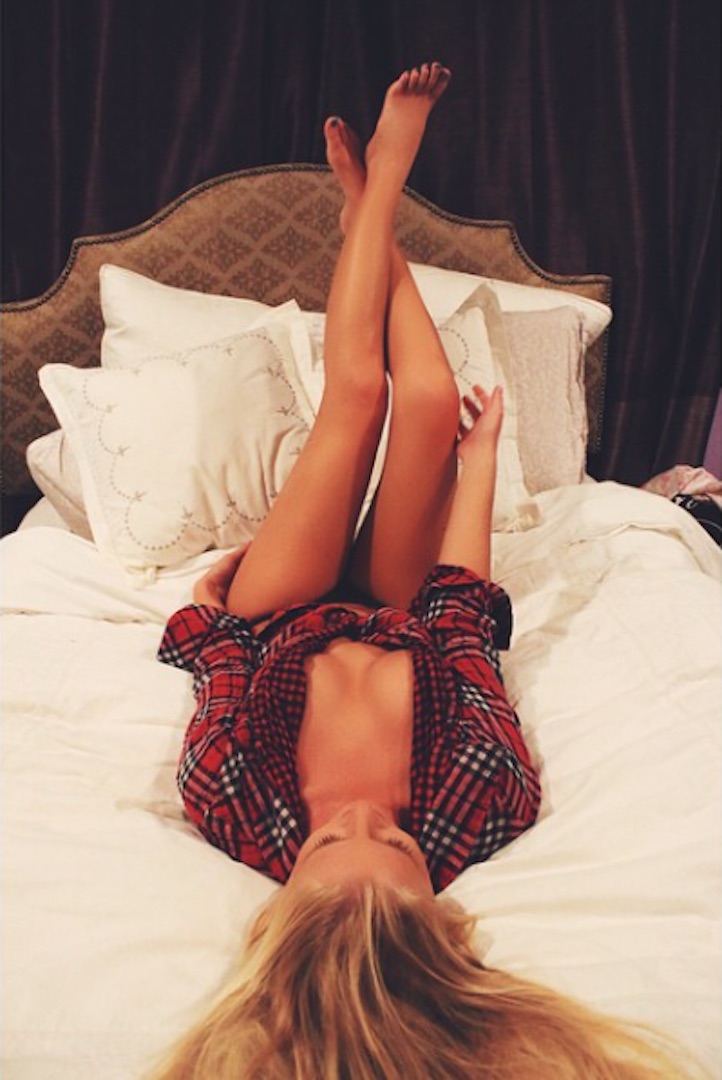 http://www.golfpunkhq.com/swingin-sirens/article/mckenna-pautsch-swingin-siren-part-2