News
Apr 28th, 2017
Dylan Frittelli leads in China
At the Volvo China Open
Words: John Dean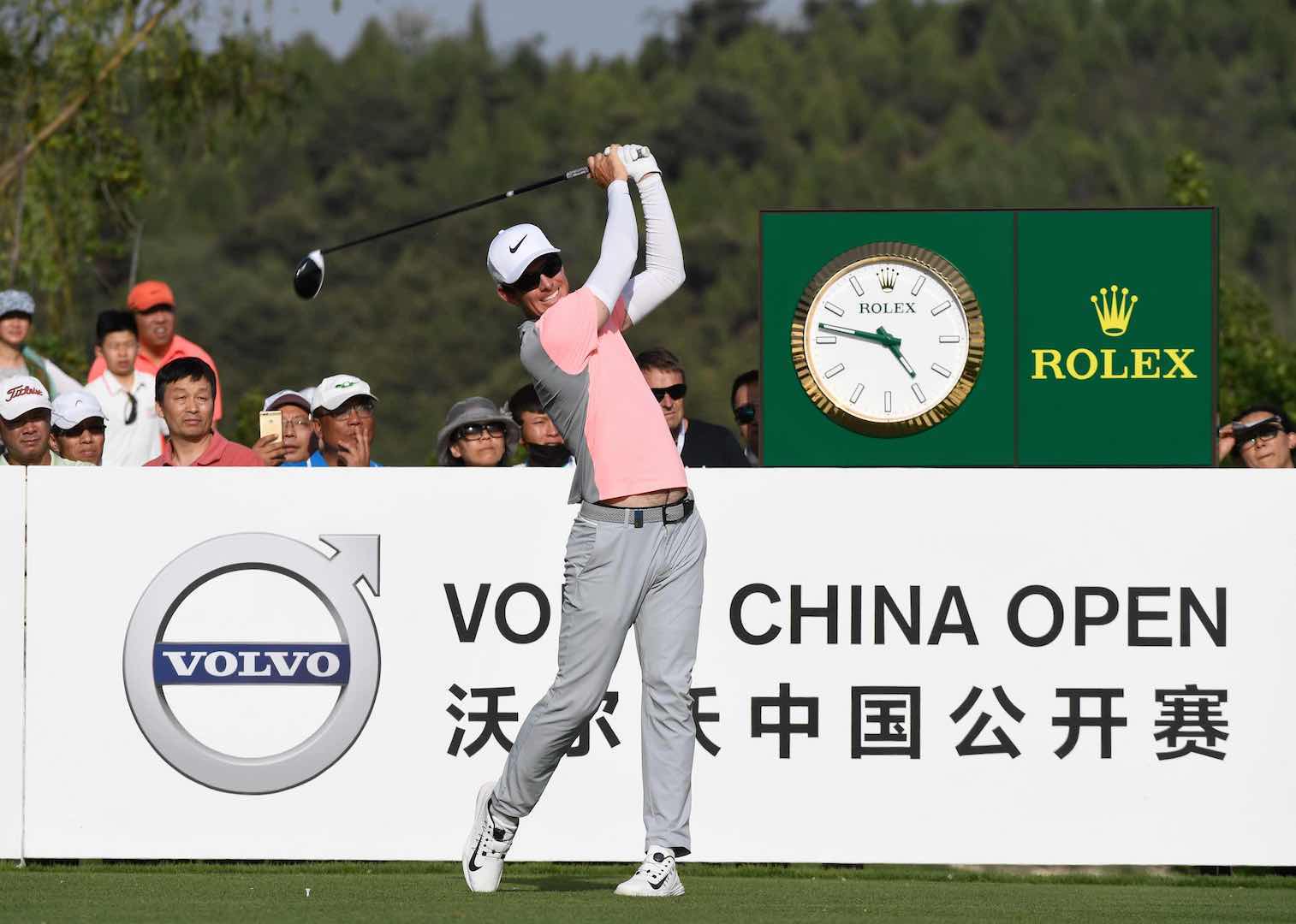 South Africa's Dylan Frittelli will take a three–shot lead into the final day of the RMB 20 million Volvo China Open after a flawless third round 64 took him to 19–under at the Topwin Golf and Country Club in Huairou, Beijing.

The European Challenge Tour graduate leads from Spain's Pablo Larrazabal on 16–under with Alexander Levy of France four shots further back on 12–under.

Twenty–six year–old Frittelli moved to theSunday (April 30) with Frittelli well placed to land his first European Tour title.

"My expectations when I went out weren't that high - I was just hoping to make a few birdies and take four or five-under par but I managed to keep my card clean and get a few more birdies than planned," said the South African, who rolled in eight birdies during a second consecutive bogey-free round.

"It's a three–shot lead but there are still 18 holes of golf to play tomorrow where a lot can go right and a lot can go wrong," he added. "But Pablo played great out there today and I know he's not going to lie down. He's one of the toughest competitors on tour and not the sort of guy you want to get in a dogfight with so I'll definitely be wary of him.

"But I didn't back down today and was aggressive off the tee so I'd like to think I'll keep the same game plan tomorrow. It's up to me to concentrate on the things that I can control and try and get those things to go right.".

While Frittelli remained ice cool on what was the hottest April day in Huairou for 66 years, Larrazabal failed to put any heat on his playing partner and was forced to settle for a 70 (–2) at the end of a round that included three bogeys.

"If Dylan plays as well as he didthe European Tour came from leading the tournament, so I have won three of them coming from behind. I like to attack the golf course and for me it's all about winning so I am going to do my best tomorrow."

While few are looking beyond the top two to find the name of the 23rd Volvo China Open Champion, European Ryder Cup star Chris Wood's third round 65 (–7) means he lies eight shots back on 11–under and will go out looking to cut the deficit and hope for a dip in form from the front two.

"Today was one of those days where I really could have done with going a couple lower to give me a chance tomorrow," he said. "I'm just a few too far behind for my liking but I'll give it a good go. I was never going to be up into the lead today whatever I shot, but 65 on a Saturday is decent."

Matching Frittelli's for best round of the day was England's Ross Fisher who included a hole–in–one in his eight–under par 64 that moved him to nine–under for the tournament and a share of sixth place.

"After my sloppy bogey on the fifth, Matt Southgate said "come on, nothing that a birdie here won't fix" and it was 128 yards today so I just hit a wedge 120, one bounce just short of the pin, straight in and it disappeared," said a delighted Fisher of his ace on the par three sixth.

"I feel like I left quite a few out there as I missed a couple of short ones but I'm not going to stand here and grumble. I started birdie, birdie and obviously the hole-in-one on six, so I gave myself chances."

Also tied in sixth place with Fisher are the two highest placed local favourites, China's Cao Yi and defending champion Li Hao-tong, who played together in one of the day's most entertaining pairings.

The pair carded a combined 15 birdies and one eagle but too many careless bogeys ultimately cost them with both finishing on 67 (–5).

The final round of the 2017 Volvo China Open will get underway at 7.00am on Sunday (April 30).
Related:
King Cobra One length irons