News
Jun 24th, 2017
Dramatic fight back
As Harry Ellis wins the Amateur Championship
Words: GolfPunk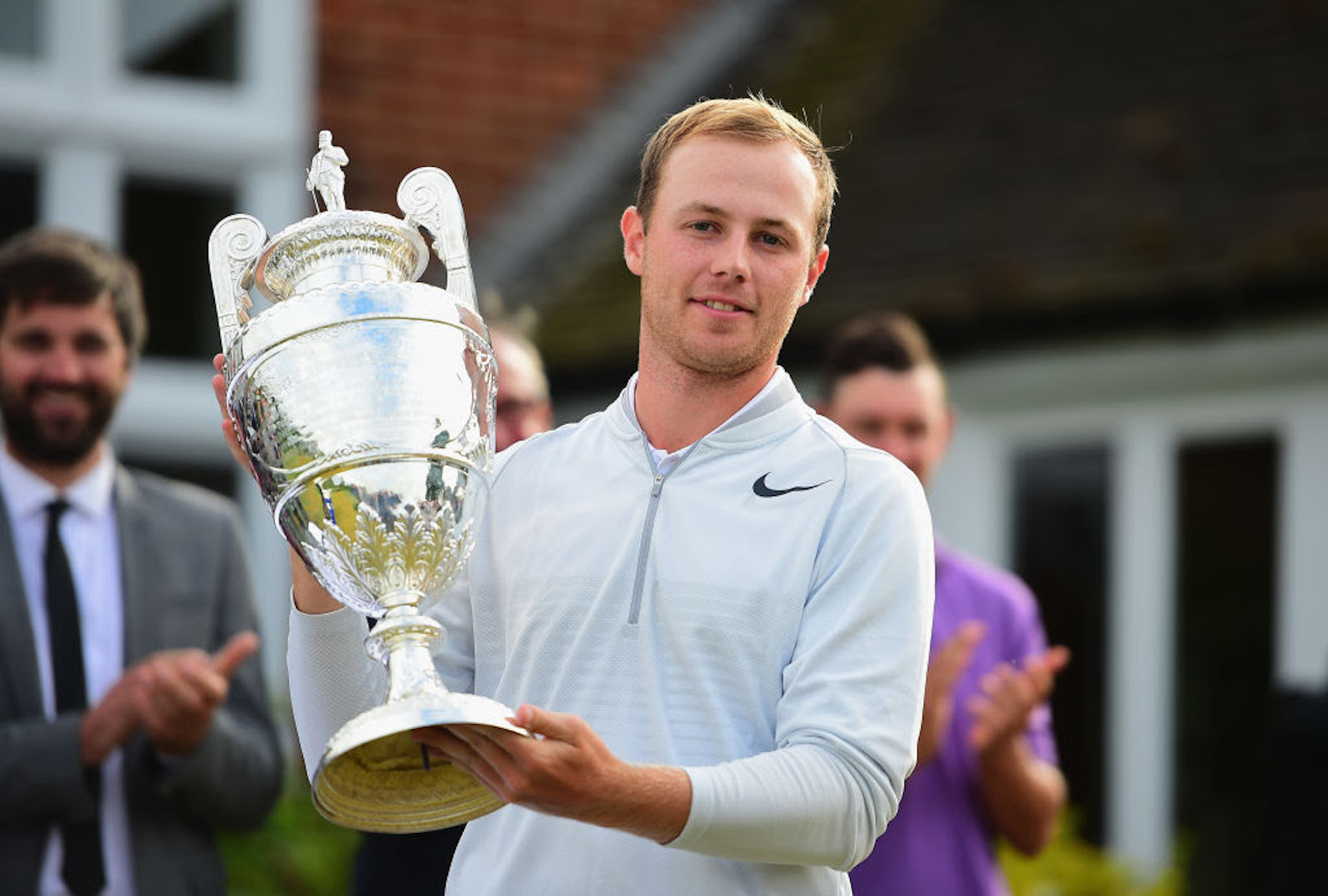 Harry Ellis battled back from four holes down with five to play to win the 36–hole final of The 122nd Amateur Championship at Royal St George's yesterday.
The 21–year–old from Meon Valley lifted the famous trophy after defeating Australia's Dylan Perry in a dramatic match that went to the 38th hole.
Ellis, who became the youngest player to win the English Amateur Championship aged just 16 in 2012, secured a place in The 146th Open at Royal Birkdale, next year's US Open at Shinnecock Hills and, by tradition, an invitation to the Masters Tournament in 2018.
The match was extremely close for most of the day and the first 18 holes were nip and tuck with neither player able to build more than a one hole lead. The match was all square going into the afternoon and although Ellis won the 20th hole with a birdie three it was the Australian who seized the initiative. 
Perry won four consecutive holes from the 22nd to go 3–up, before winning the 27th with a par to give him a commanding four hole lead with nine to play.
Perry and Ellis continued to trade holes but the Australian maintained his four hole lead as the pair approached the 32nd hole. With only five holes to play Ellis' second shot came within inches of going out of bounds. Perry, however, found trouble in a bunker and Ellis seized his opportunity to hole a putt for par and win the hole.
That gave Ellis a lift and, after halving the next, he kept his nerve steady to win the next two holes with pars. On the 36th green, Perry missed a ten foot par putt to claim victory and the match went to extra holes. 
Stepping up to the 1st tee at Royal St George's for the third time today both players played cautiously and halved the hole in par but the match was brought to a dramatic conclusion on the next.
At the par-4 38th hole, Ellis was through the green in two and chipped to four feet while Perry, after hitting his second shot into a deep swail from which he struggled to escape, was on the green in four. When he missed his 8ft putt for bogey, Ellis had two putts for the championship but required only one to seal a memorable comeback victory.
"It's unbelievable. I can't believe what I have just done but you should never give up and never give in. I just kept giving myself chances down the stretch and luckily played much better than I had all day and somehow it was good enough that we had to go to the 38th hole.
After the match Ellis said: "I didn't think I was ever done but I knew the task was getting tougher and tougher, especially after I missed the par on the 13th to go four down with five to play. It was always going to be a tough task but 14 was quite pivotal. 
"I needed to hit a good chip on 15 and I did. I needed to hit a good bunker shot on 16 and I did. Luckily, I hit those shots first and kept putting the pressure on. I cannot believe what happened down the stretch!
"It (The Open) is very soon. Obviously, it's on another links course at Royal Birkdale so we will see how we go. I just want to soak up the experience there and get as much from it as I possibly can. It has always been a dream to play in majors and I get to play in three now. My game is in a good place so hopefully I can do something there. For me I just want to soak it in.
"I've seen Scott's (Gregory) year and I've seen how he's taken the opportunity with both hands. For me I think I am still in a perfect environment because I'll be protected when I go back to the states a little bit.  Being four and a half hours away from Augusta couldn't be any better preparation for the Masters really.
"My life tried to change at 16 when I won the English Amateur but I think at 21 I'm ready for it. I understand what is going to be ahead. Really, I just appreciate life a lot more, you know the story behind everything (after his mother passed away four years ago), and I've got to put it into perspective. Golf is an up and down game – it gives you some really bad times and it give you some really great times like today and just got to take the rough with the smooth."
The 123rd Amateur Championship will be played at Royal Aberdeen and Murcar Links from 18 to 23 June, 2018.
Related:
GolfPunk are playing the Longest Day Challenge at Princes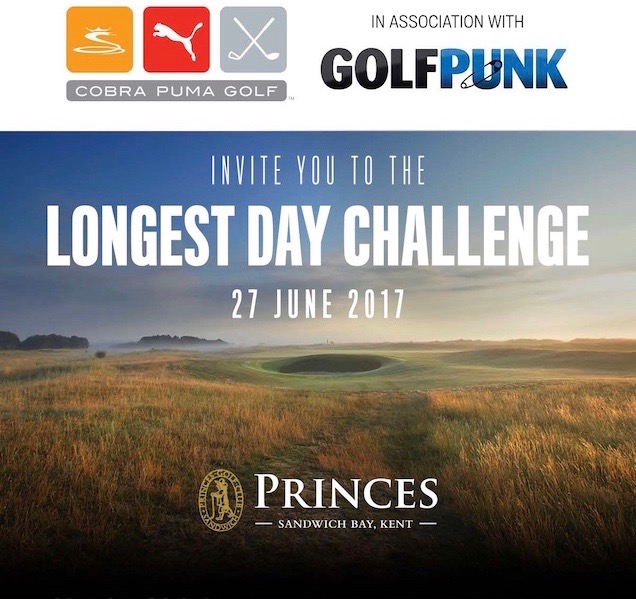 TAGS: Princes, Royal St George's, Tournaments, Players, GB&I, News, 2017