News
Aug 31st, 2015
Dicky Pride wins in Portland
So What? Well read on, this is great.
Words: The Brigadier Photography: Getty Images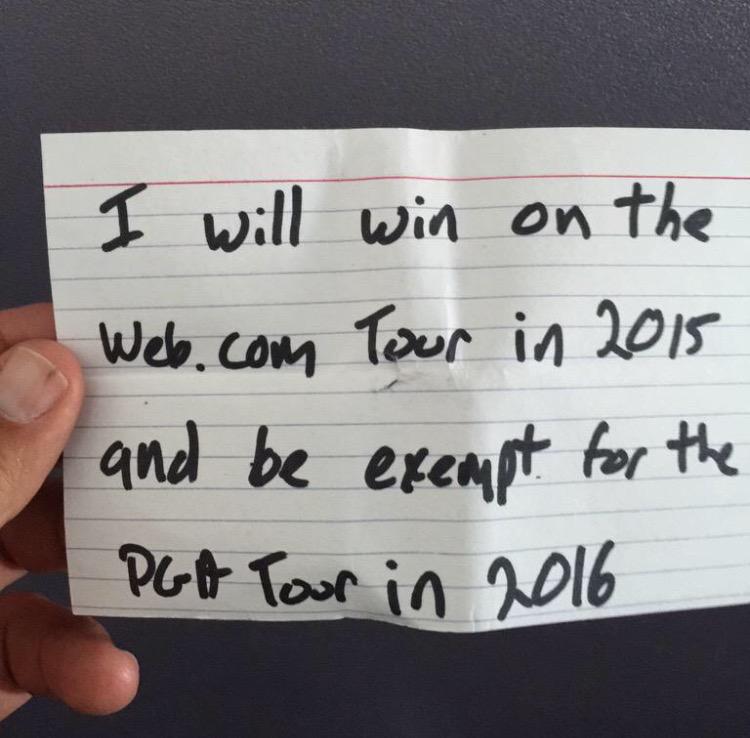 We only saw this late today on Twitter, and it certainly got our curiosity. Who was Dicky Pride, and what was his scrawled piece of paper all about? We loved it, retweeted it, and promised that we'd keep an eye on developments. This 'note to self' has been in his back pocket for six whole months.
Little did we know that Dicky was right in the process of winning the WinCo Foods Portland Open. In the final Web.com Tour event of the season, 46-year-old journeyman Pride made his breakthrough for his first professional win in more than 21 years.
Pride entered last week's event at No. 40 on the money list. Only the top 25 players would get their full PGA Tour cards for the 2015-2016 season, so he had a way to go.
A three shot win over Tim Herron rocketed him all the way up to No 5, and secured him his full card for next season.
You really couldn't make this stuff up. But that's golf for you in a nutshell. We're off to write something down now, and keep it close.