News
Sep 17th, 2015
Day of Thunder
Rain stops play on the 17th
Words: The Brigadier Photography: Getty Images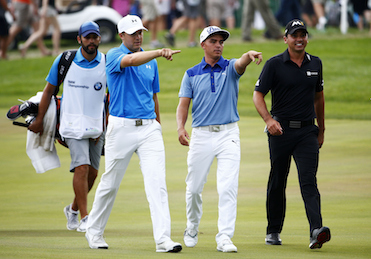 Showing Day the Way! As if he needed it.....
OK, we did get a bit carried away on Twitter posting Al Geilberger's 59 at Colonial in 1977, but Jason Day was so blazing it up today that we got more than slightly over excited. We have now calmed down a bit, but not by much.
Day has torn today up, and left everyone in his trail on the par 71 Conway Farms Golf Club in Lake Forest Illinois. 10 bloody under! And that with a bogey thrown into the mix. WTF. 9 birdies, 6 pars, I bogey and an eagle.
And he hasn't even finished his round as golf was suspended due to 'inclement weather', which in our lingo means rain. Will it be a 61, or even a 60? He's hit his tee shot at the par-four ninth into the rough, so 60 might be a struggle.
He's looking for his fourth win in six starts, and if he does then he could get No. 1 status in the world.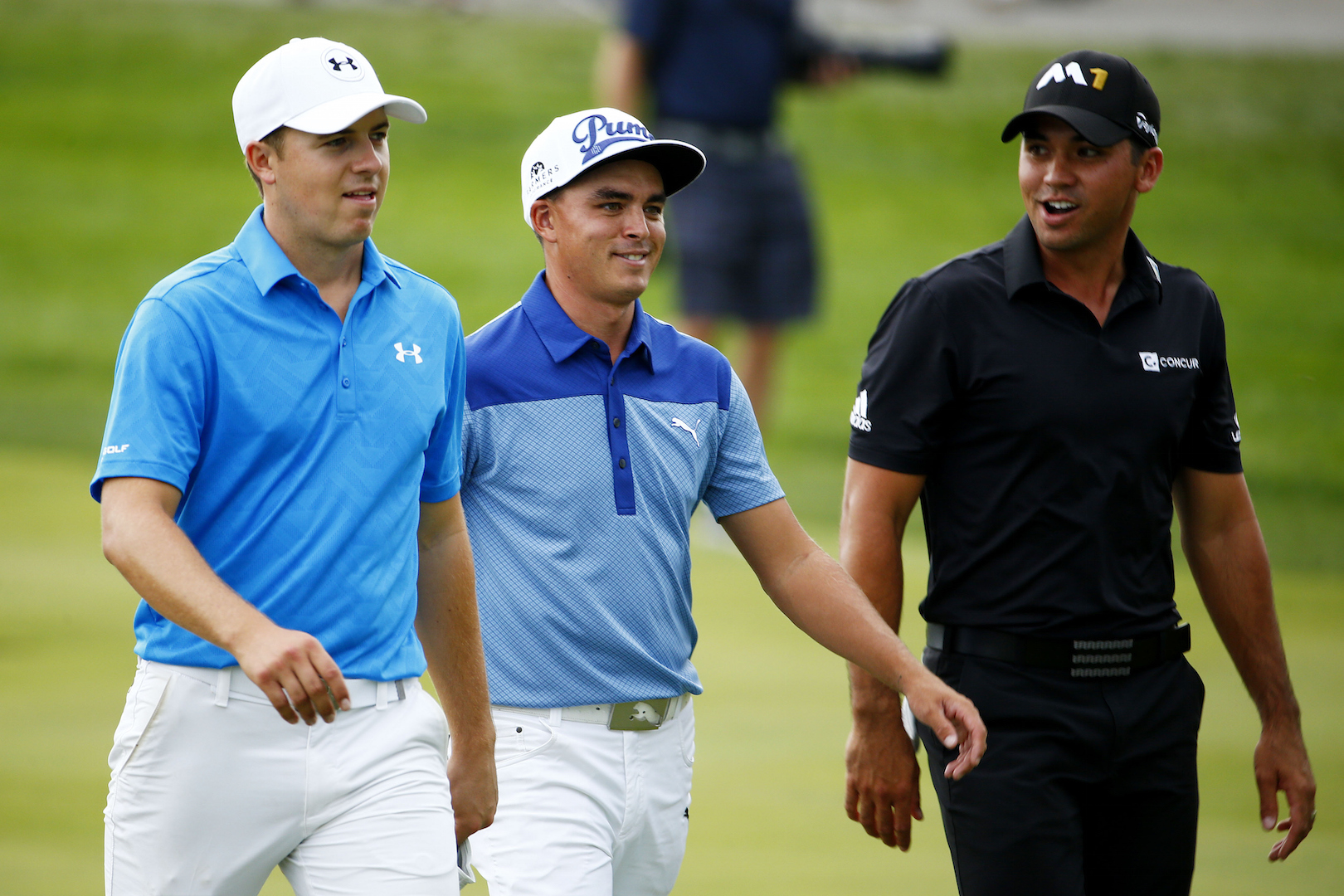 Super Group in Town
We had to have a shower earlier today when the original Belgium Bomber, Nicolas Colsearts carded a -9. But Jason has now gone one better, and shot an outstanding 62, or better?
Spieth was unable to keep pace with Day, despite posting a hole-in-one at the second and a chip-in birdie at the third. He was five under for the round after 17 holes.
4 shots behind is one Daniel Berger, who shot 6 under. He's yet to win a PGA Tour Event, but has slotted in $2,001,139 in his two opening seasons, had one second-place finish, and five top ten finishes from his 30 starts. No, we don't know much about him, and he may be gone tomorrow, but he's the only one to even hold onto Jason's coat tails.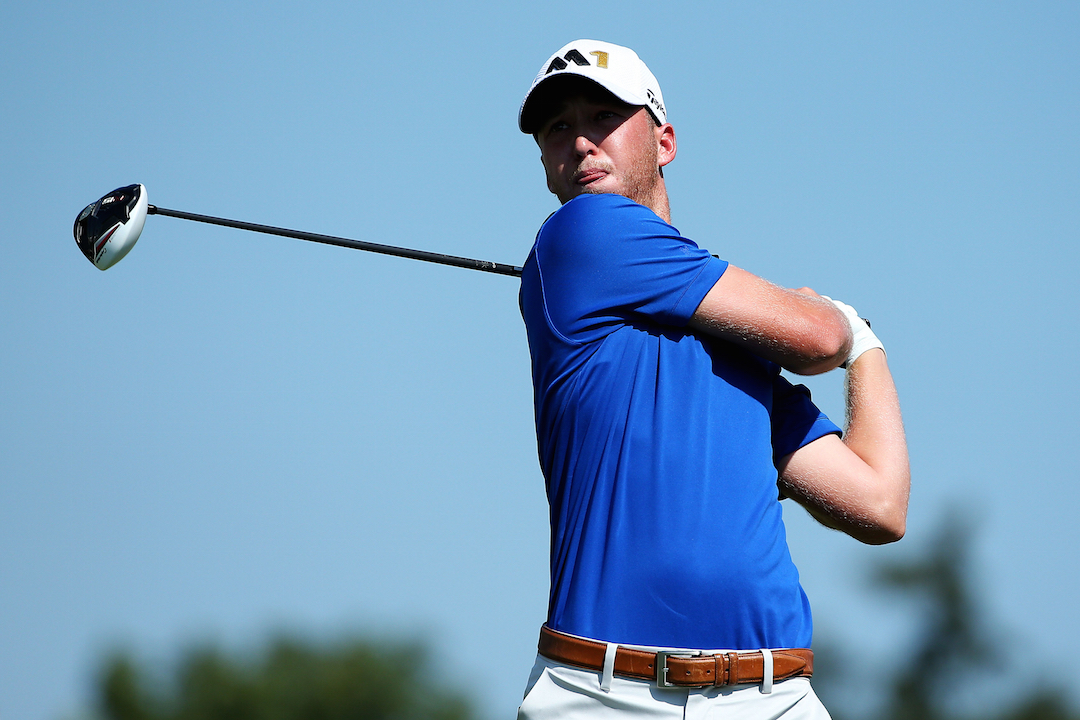 Daniel Berger. Who he ed?
Well, that might be a slight exaggeration. One Mr. Jordan Spieth shot a 5 under, as did Brendon Todd, Justin Thomas, and Kevin Chappell. Spieth had a hole in one at the second, and a chip in at the third; a break has certainly done him some good.
Spieth has not finished the 18th, but Berger and Todd are safely in the clubhouse. Thomas is only on the 13th, so he has a real chance to play a bit of catch-up.
Jim Furyk withdrew with a wrist injury; he famously shot a 59 two years ago at Conway Farms in the second round of the BMW.
Others to mention in dispatches: Rory McIlroy is at three under after 12 holes. And of course there's the third man of the Supergroup, Rickie Fowler. He shot a I under 70, and is back tied 27th. He's still got his final hole to finish, so maybe he can jump it up.