News
Mar 5th, 2016
Darren Clarke lands a big one
But is he winding us all up?
Words: John Dean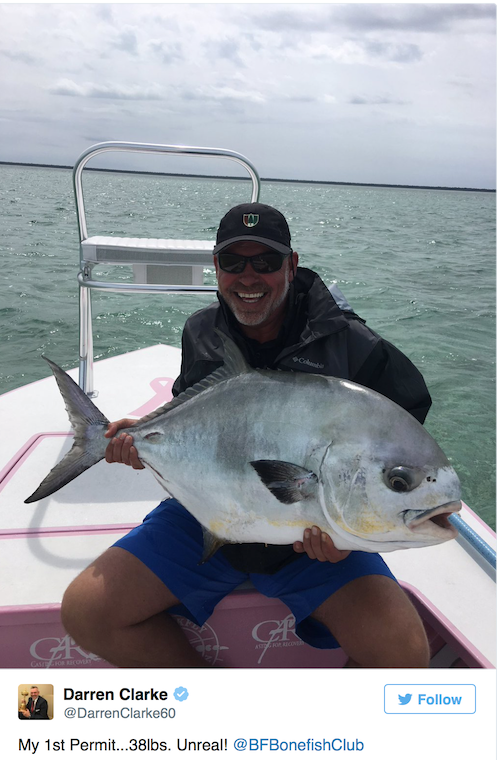 Darren Clarke has been chilling out in Florida and doing a bit of fishing. We know that a lot of golfers also like their fishing, and specifically fishing for Bonefish. But this one is a corker. 38lb's – it's a monster. But is he winding us all up?
Bonefish are one of the great game fish, and renowned for being elusive, hard fighting, and tough to catch. Florida and the Bahamas are the best destinations to catch them, and we know that Greg Norman, for one, is another golfer who loves to go after this fishing big game.
The largest Bonefish caught in the Western Hemisphere is 16 pounds, 3 ounces, caught off Islamorada, Florida in 2007. So, how has Darren landed a 38lb one? We think he is winding us all up.
Now, we're not fishing experts, but this fella looks like it's more from the Tuna family.
Here's Darren with a real Bonefish.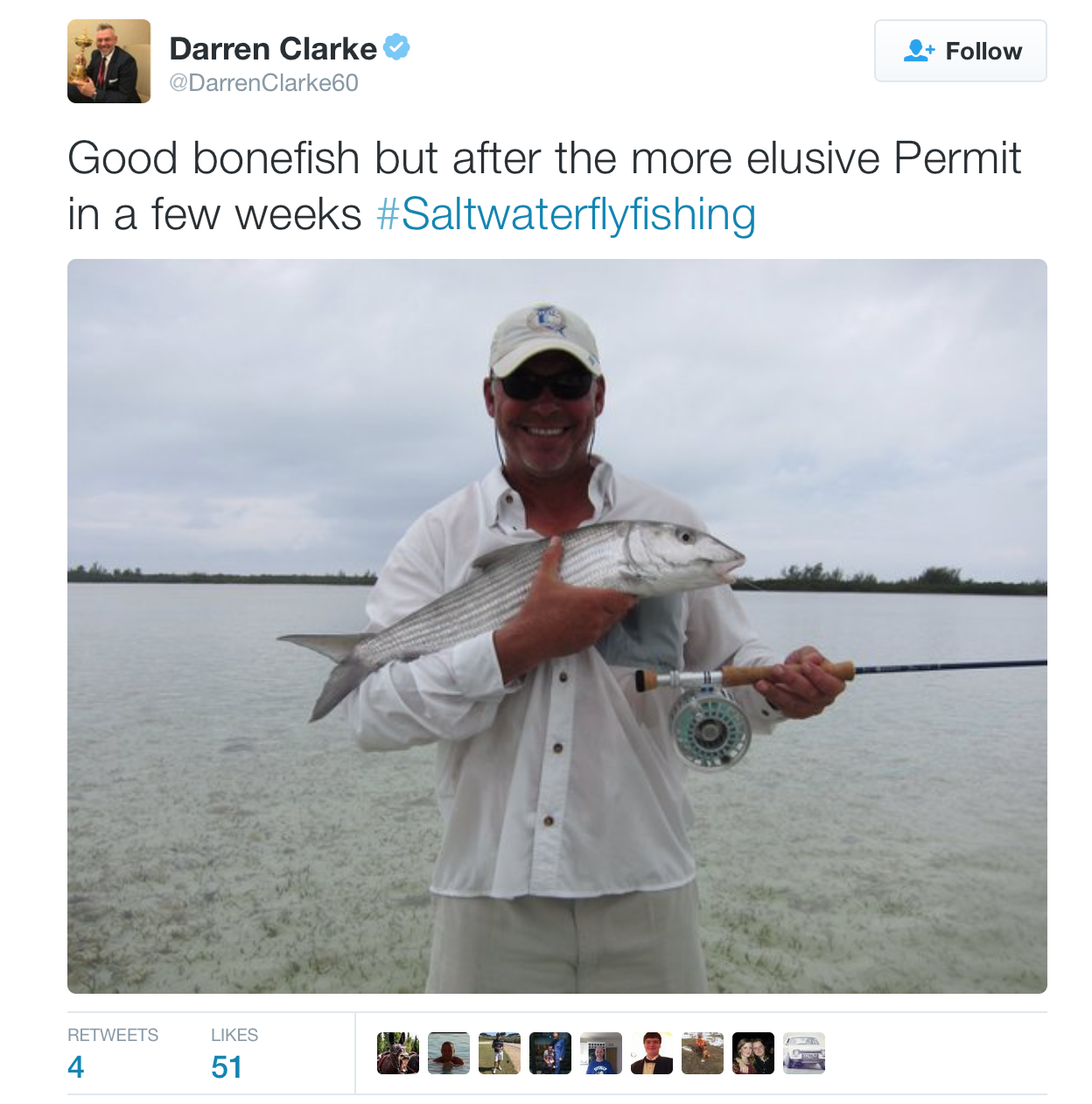 For more on golf in The Bahamas, click here to read about Greg Norman's Emerald Reef course.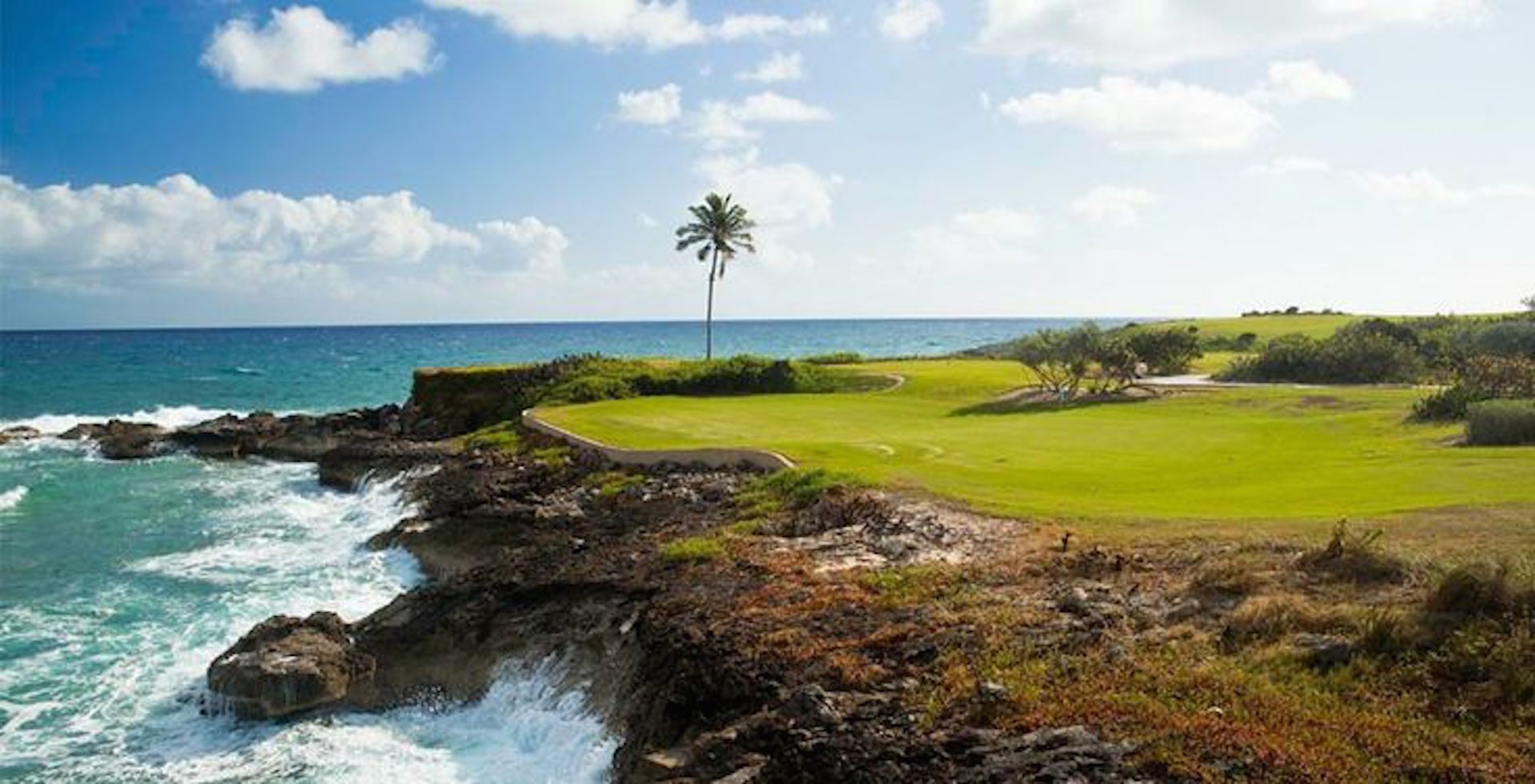 TAGS: News, 2016, Darren Clarke, Florida