News
Jan 20th, 2016
Darren Clarke & Shorts
DC leads the revolution
Words: John Dean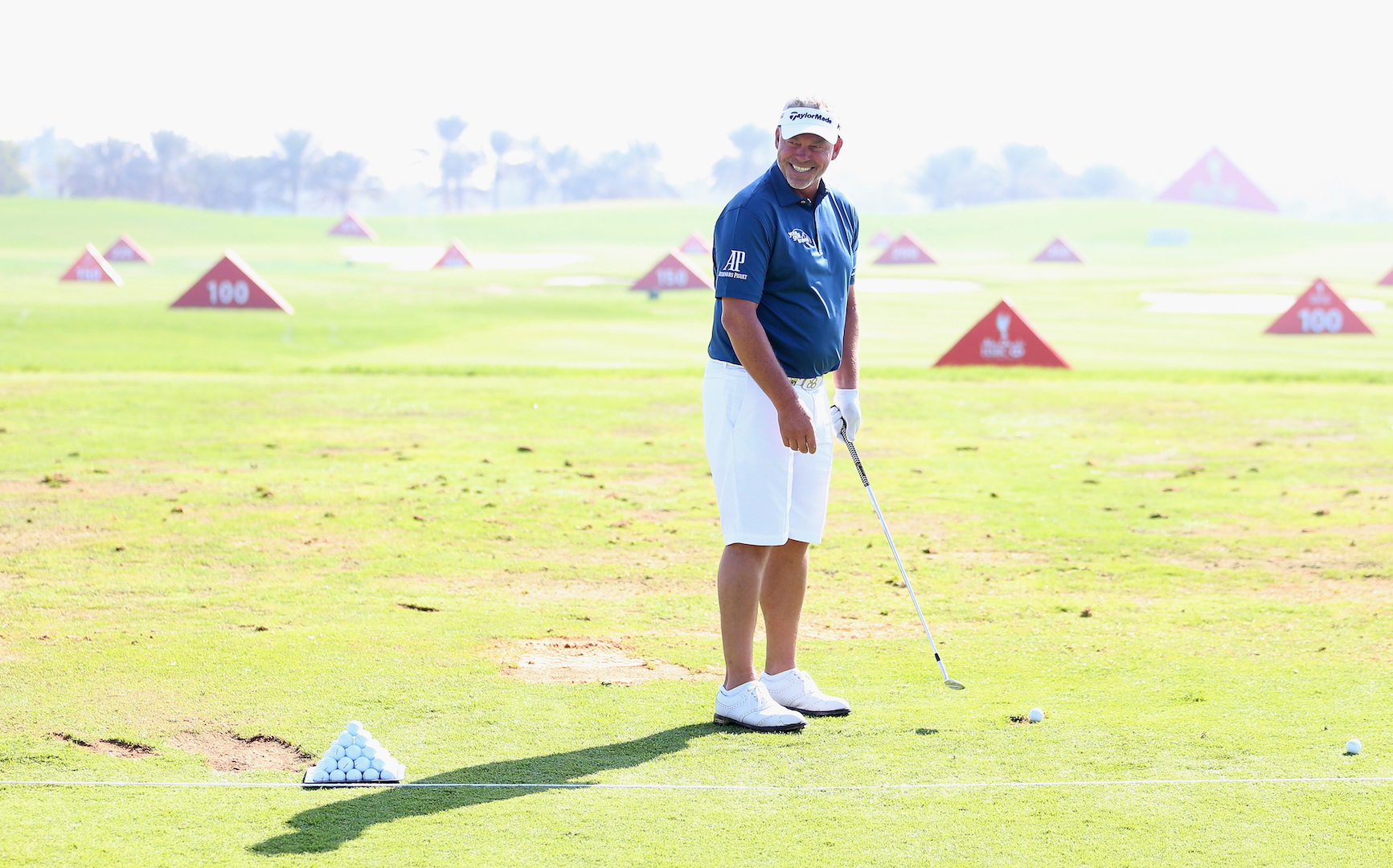 There has been another small step forwards for golf, as at last week's EurAsia Cup Darren Clarke – the Victorious Captain – managed to persuade the powers that be to let his players wear shorts.
Darren convinced the European Tour's chief executive, Keith Pelley, to allow players to actually wear shorts on the course. But naturally enough this was not a full-blown revolution, as shorts could only be worn during practice rounds.
Malaysia at this time of year isn't exactly the coolest of places, and at the event itself the temperatures were up to 35 degree centigrade with humidity levels at over 80%. Steaming - as can be shown by this picture of Darren at the opening ceremony.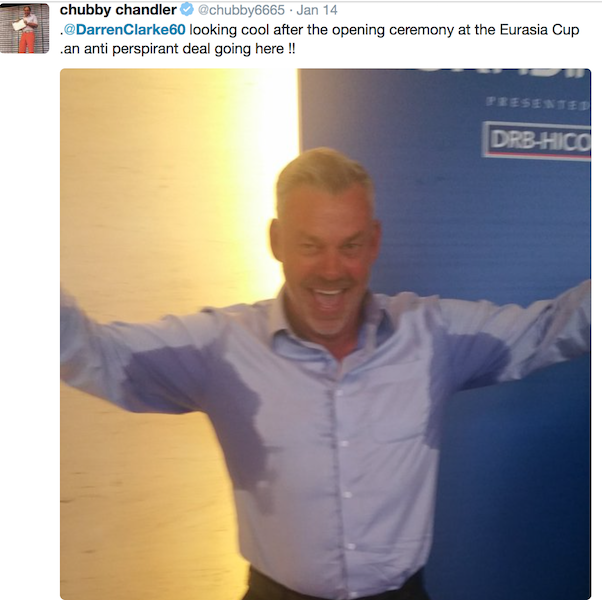 Ian Poulter is on board with the revolution: 
"It makes perfect sense to me," Poulter told Golfweek on Tuesday. "There shouldn't be a problem with us wearing shorts to practice. So I'll be baring my legs tomorrow. In fact, I really don't see a problem with wearing shorts during tournaments. I mean it is 2016."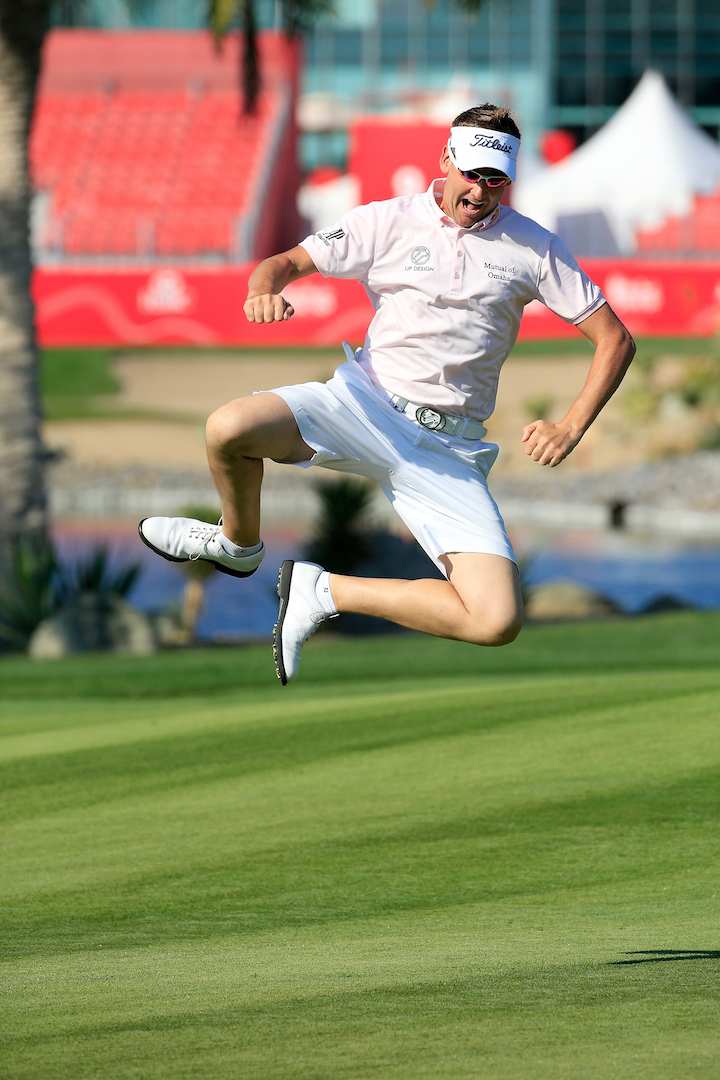 And Jordan Spieth is also on board: "I think it's awesome. It will be something that I would love to see on the PGA Tour, as well. I've not heard one person complain about it."
Spieth, the World No. 1, said he wished that he had heard about the policy change sooner. "I did not get the memo or I would not be wearing pants right now," Spieth said. "It's a great move. I just wish my hotel was closer. I would have gone back."
Oliver Wilson also got stuck in on Twitter, and posted a poll, which was overwhelmingly pro shorts, much to his surprise.

Shorts are banned on the PGA Tour, although caddies are allowed to wear them, through a rule change in 1999. This was prompted by a heart attack for Garland Dempsey's caddie John Maginnes at the 1999 Western Open.
But zip all has happened in the intervening 17 years, such is the rapid rate of change in golf.
One thing that will never change will be the ever vigilant old school member, who will always tell you to 'tuck that shirt in boy' to anyone who inadvertently lets their shirt escape from the confines of their trousers.
We love looking good on the course, but it's good to see a little common sense prevail. We could get to like this Pelley fellow. 
I think this picture sums up our attitude.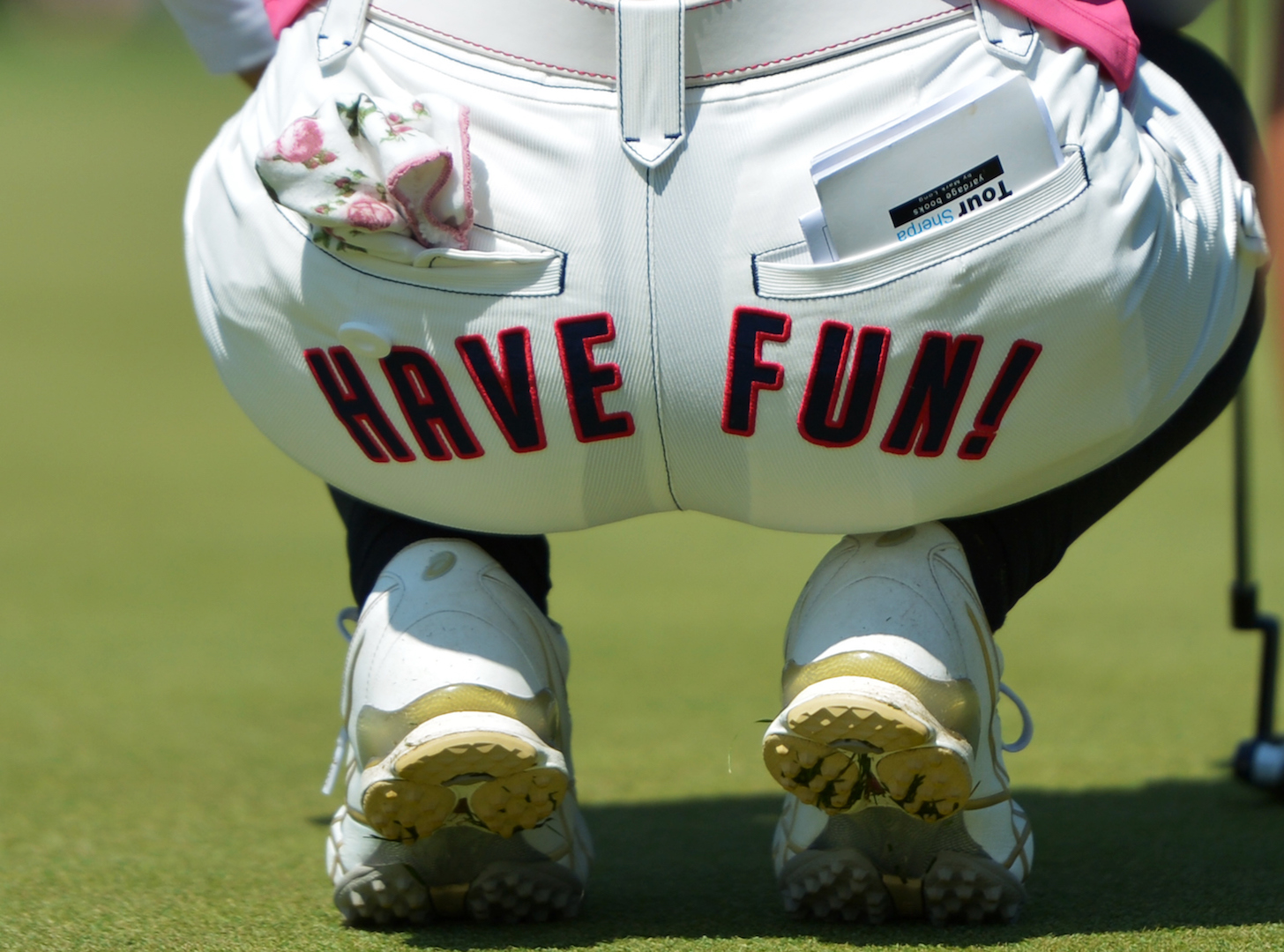 Meanwhile in the UK Golf England have come up with their own breakthrough idea for Winter Golf. Read it and weep.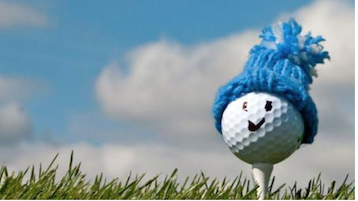 TAGS: News, 2016, Darren Clarke, Shorts, Malaysia, European Tour, Jordan Spieth, Golf Course, Ian Poulter