News
Jul 29th, 2015
Charlie Sifford's Family Indicted For Stealing Over $1million!
Son And Daughter In Law Both Charged
Words: The Brigadier Photography: Getty Images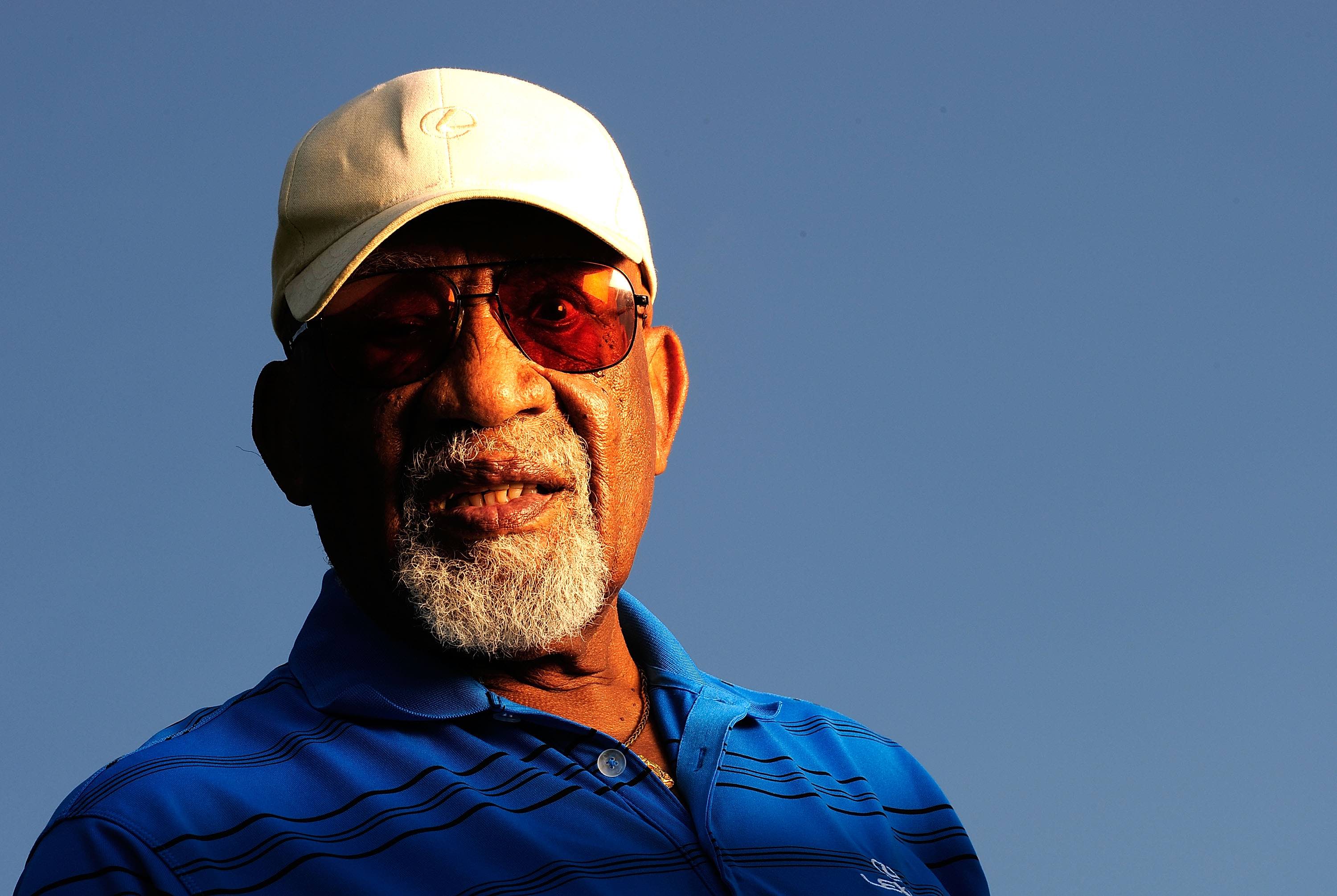 The son and daughter-in-law of the first African-American golfer on the PGA Tour have been charged with improperly spending more than $1 million belonging to the late legendary Charles Sifford Sr.
A Cuyahoga County grand jury indicted Sifford's son, Craig Sifford, 48, and daughter-in-law, Sandra Sifford, 48, with spending money meant for Charles Sifford's care according to a statement released by the Ohio attorney general's office and the Cuyahoga County prosecutor's office.
Sifford, who died in February in Cleveland at the age of 92, was the first African-American to compete in a PGA-sanctioned event in 1961, when the PGA finally bowed to the growing pressure from the American Civil Rights movement and removed its Caucasian-only clause. In doing so Sifford was finally granted his playing rights, making him the first black member in its long history. It also made him a 41-year-old rookie. That said, Sifford's membership did not come with full privileges – he would have to wait a further five years for those – and still he would have restricted access to the clubhouses and locker-rooms of the professional game.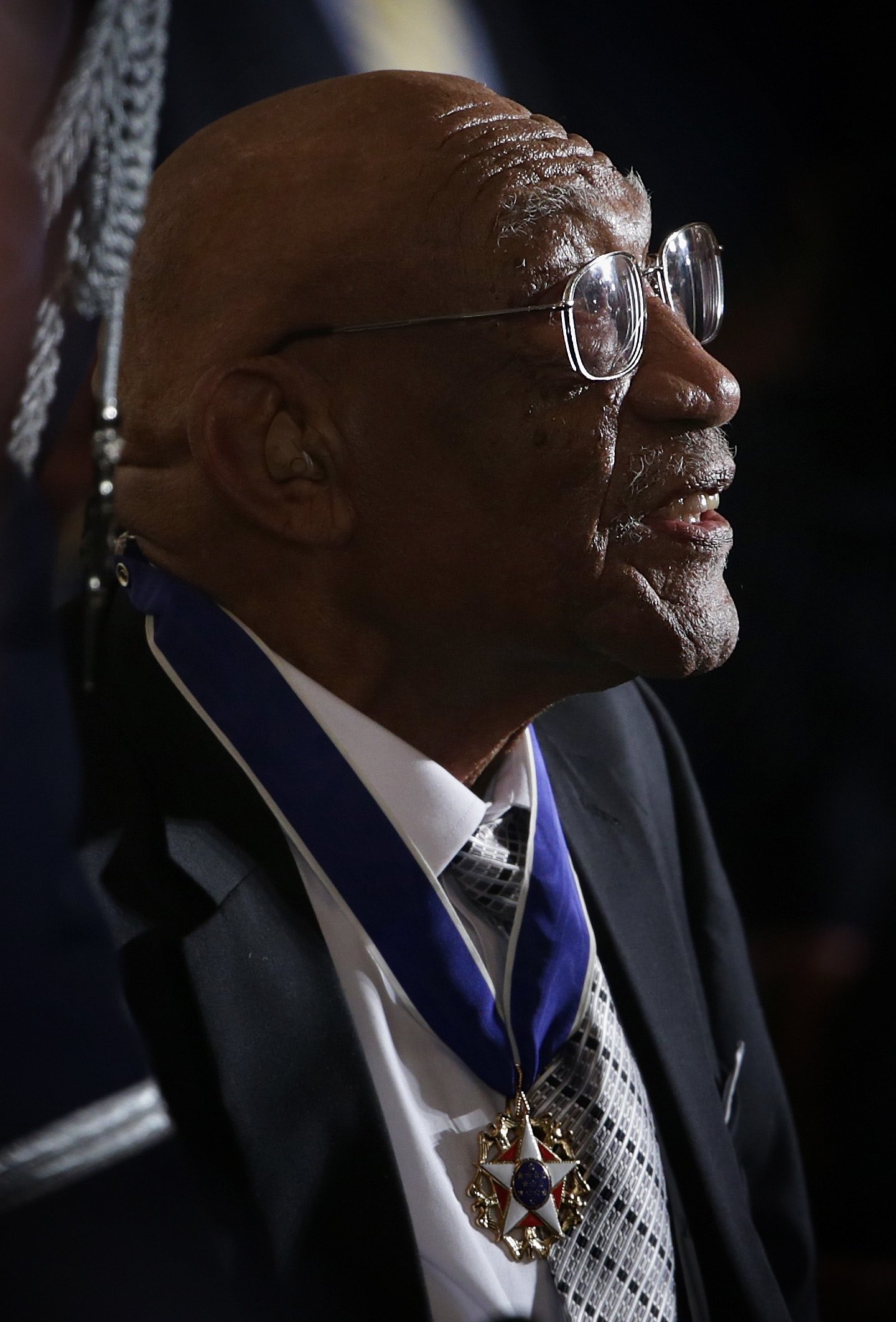 Above:
Charlie Sifford receiving the Presidential Medal Of Freedoom from President Obama in November 2014
Tiger Woods has often credited Sifford for paving the way for Woods' own golfing path, and affectionately called him 'grandpa.' Sifford was inducted into the World Golf Hall of Fame in 2004 and was awarded the Presidential Medal of Freedom in November 2014.
Ohio Attorney General Mike DeWine said in a statement: "Charles Sifford, who is credited for courageously breaking the professional golf colour barrier, served as an inspiration to so many people and tragically ended up being financially exploited by members of his family."
Click here for our special feature on the life of Charlie Sifford.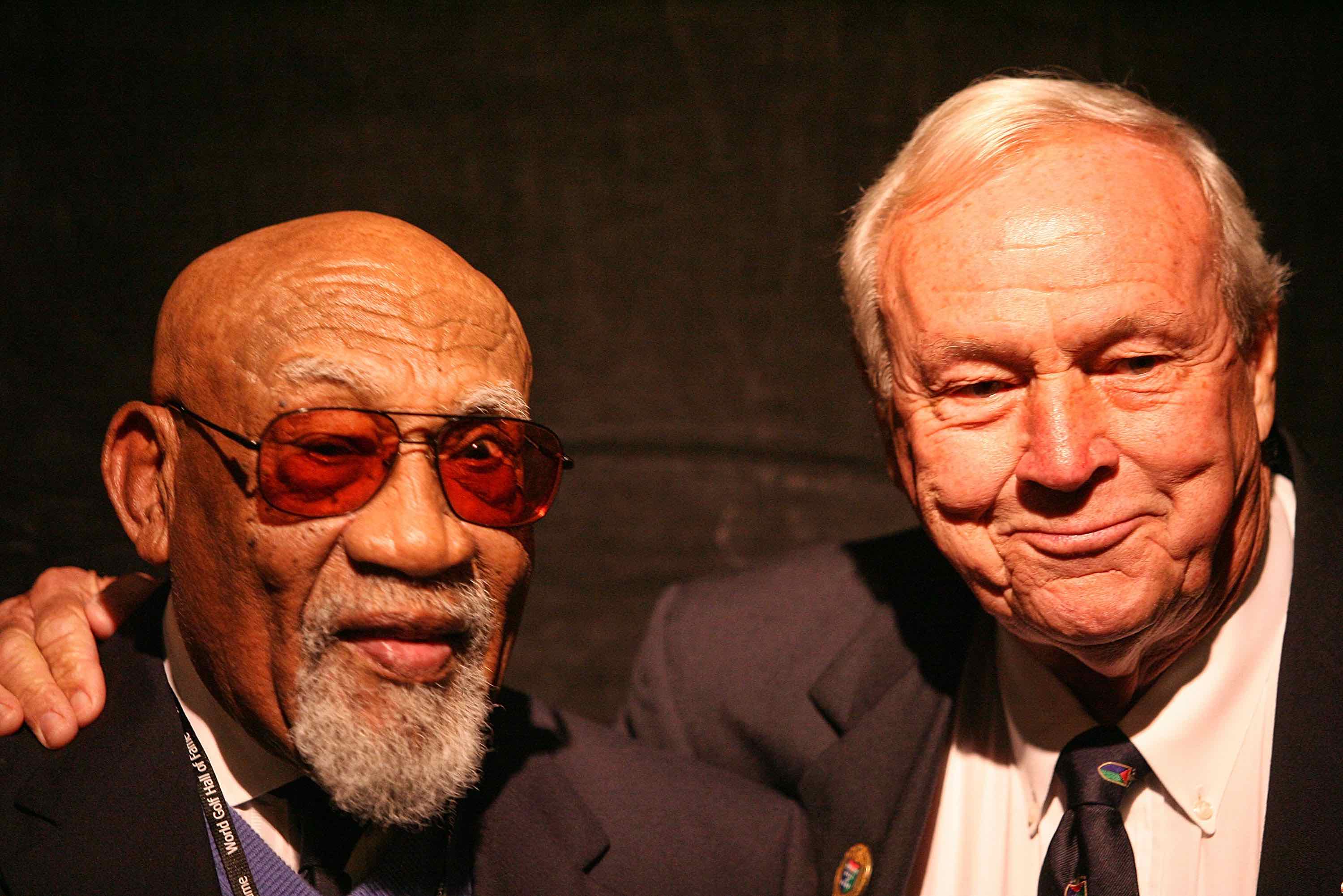 Above: With Arnie for Charlie's 2009 World Golf Hall Of Fame induction.