News
Nov 25th, 2015
Canada fights back
Against new USPGA ruling
Words: The Brigadier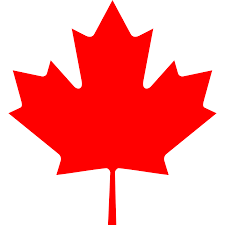 On Monday, the USGA announced a new provision that made rounds played alone no longer acceptable for handicap purposes. Golfers everywhere have been up in arms about this, and now Canada has come out against it.
Golf Canada, the national sport federation for golf in Canada, made the following statement on Tuesday, through Twitter of course.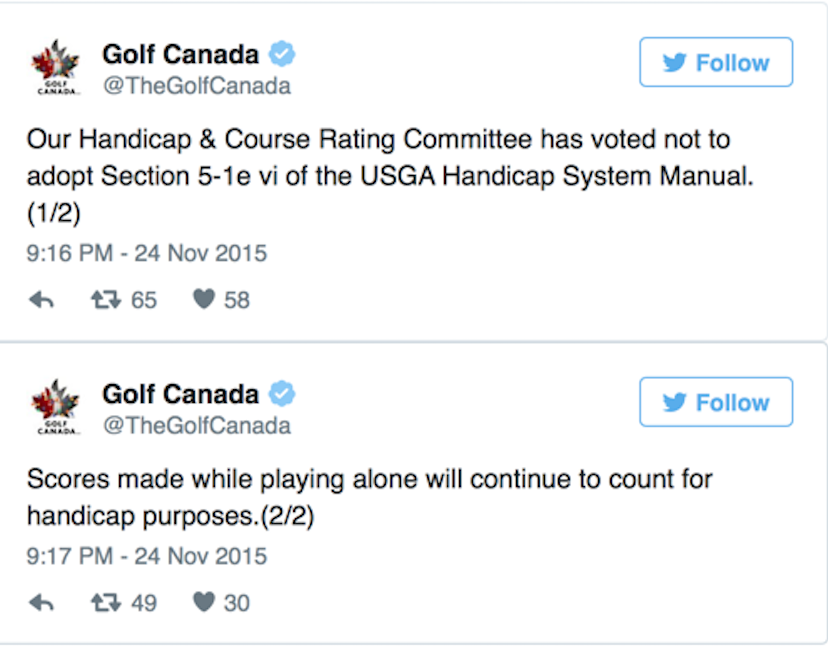 The USGA came back with the following FAQ, clarifying what "playing golf alone" means, and explaining that a greater focus on "peer review" is the reason for the rule.
So what constitutes not playing alone?
As long as someone accompanies the player during the round (e.g., fellow competitor, opponent, caddie, marker for a tournament, friend riding along in a cart) the player is not playing alone.
The player must be accompanied for at least seven holes for a nine-hole score or 13 holes for 18-hole score. This is consistent with Section 5-1 and the minimum number of holes played under the Rules of Golf. For the holes played alone (not accompanied), the player would treat these as not played under the Rules of Golf and post according to "par plus" any handicap strokes the player is entitled to receive.
And as if golf wasn't complicated enough! Clearly some people with too much time on their hands!