News
Nov 10th, 2015
Bunker hell at El Camaleon Course
How the hell do you get out of this one?
Words: The Brigadier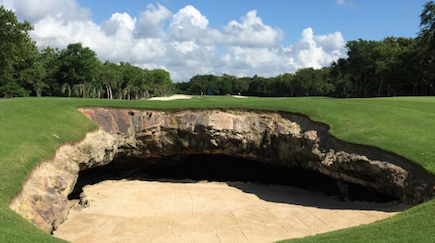 Graeme McDowell posted an Instagram today from the OHL Classic, which takes place at the El Camaleon Course at Mayakoba Golf Resort in Mexico.
It featured a cave-like fairway bunker that McDowell described as a "unique feature". You can say that again Graeme. We've no idea how you'd get out of there. Any ideas on a post-card, or a tweet will do. We're properly scared!