News
Mar 30th, 2017
Bubba's got a brand new putter
And it's made from Damascus steel
Words: James Greenwood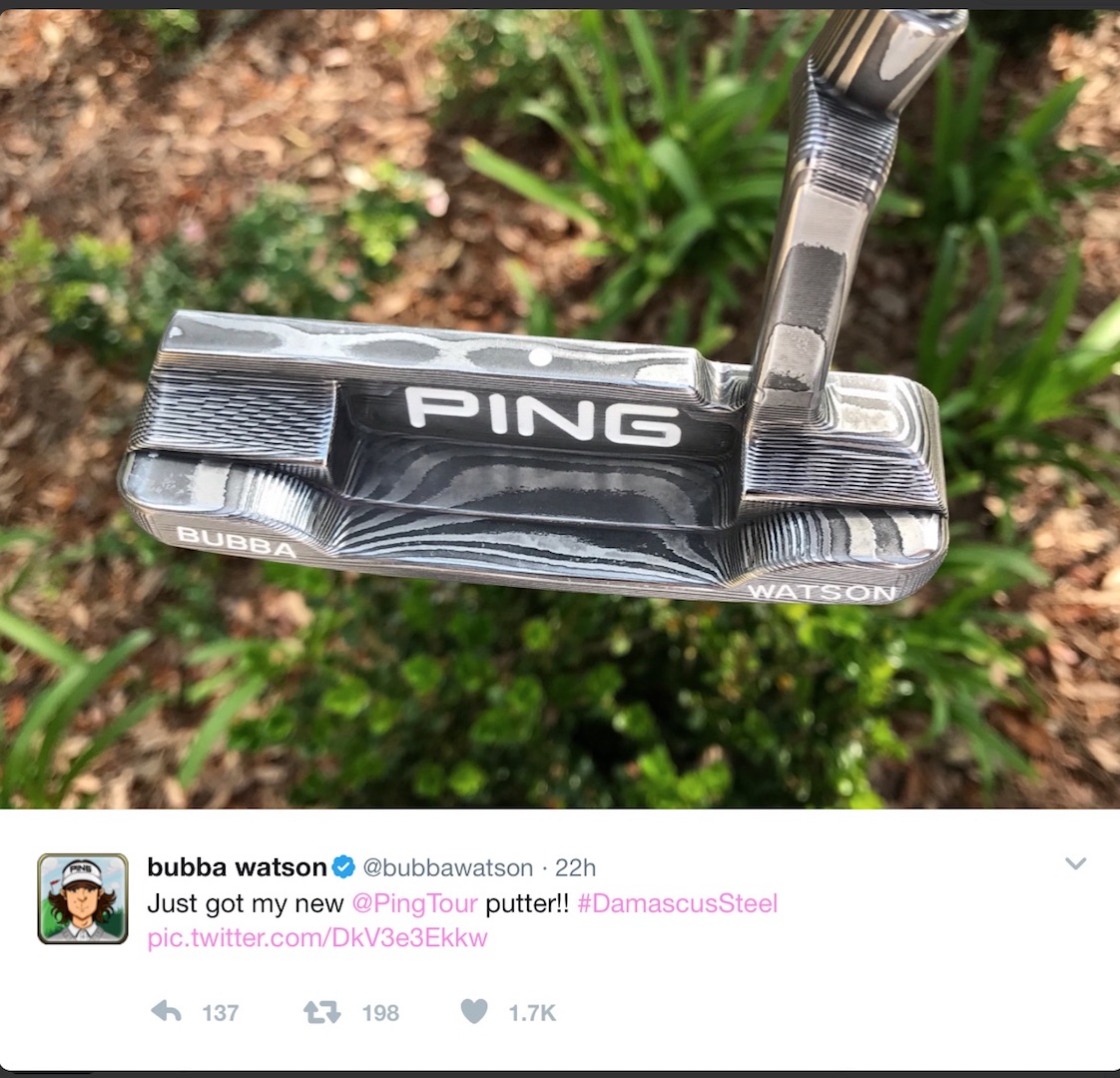 Bubba Watson has tweeted a picture of his new PING putter, made of Damascus steel no less.
The steel gets its wavy pattern by hammer–welding strips of steel and iron followed by repeated heating and forging. It has traditionally been used for swords, including Samurai swords, which gives a whole new meaning to the word blade in terms of putters.
"Bubba" and "Watson" are stamped on the putter, which is a blade style flat stick.
If he can get this baby warmed up, could this be the key to another Bubba Master's victory? It can't just be DJ in it?
Related:
Snoop to host Augusta Jam down the road from the Masters