News
Feb 6th, 2016
Bubba Watson apologises for Phoenix remarks
PLUS watch Bubba blank GolfPunk – hilarious!!
Words: Tim Southwell Photography: Getty Images
After criticising Tom Weiskopf's redesigned TPC Phoenix course, Bubba has issued an apology for his remarks and admits even his wife thinks he's out of order... PLUS watch as he blanks GolfPunk in Orlando!!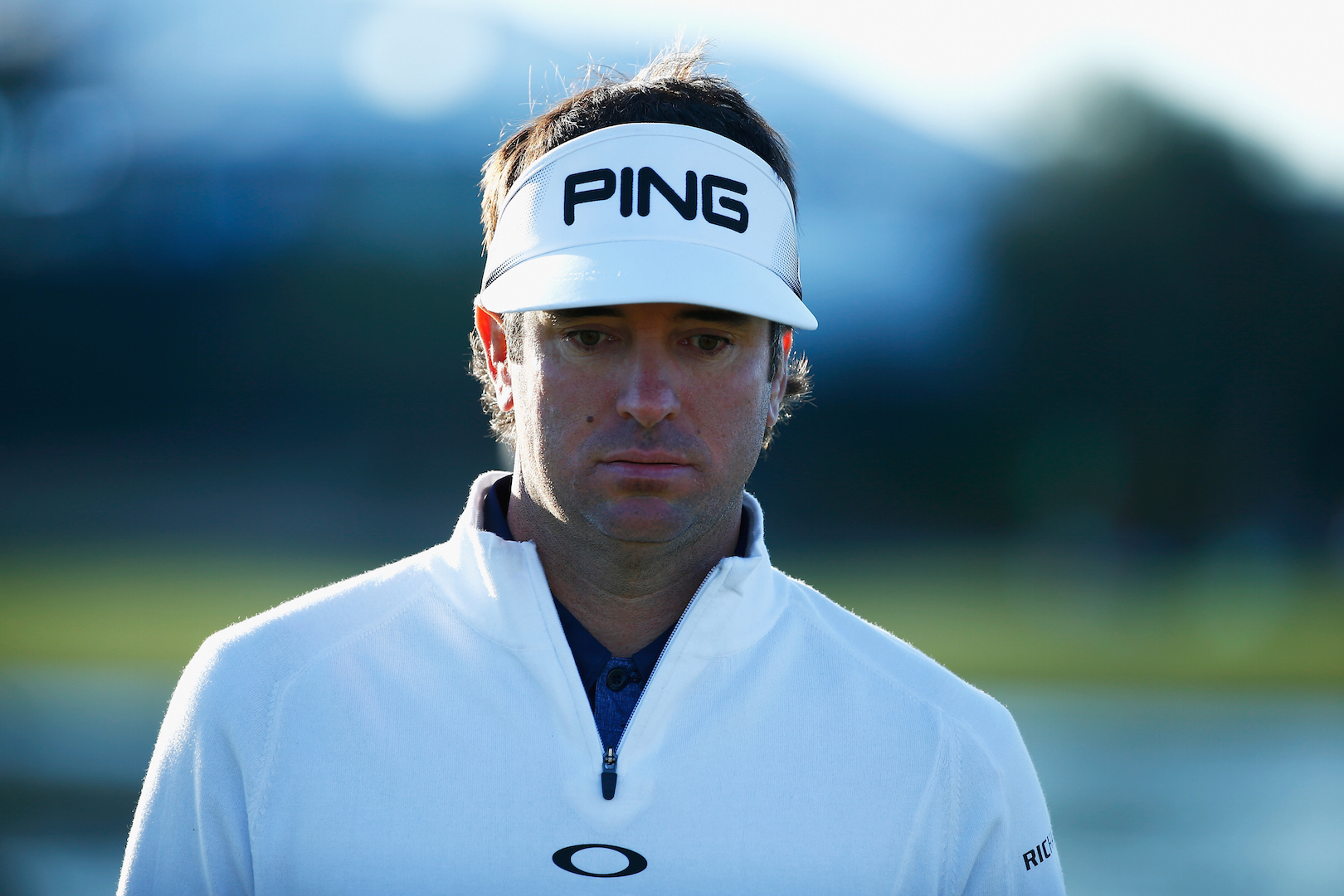 "Hate... world... must... kill... Weiskopf..."
"I used the wrong words," Bubba said following his second successive round of 68 at the TPC Phoenix course. "I have nothing against the fans and the tournament. The fans have been great. I love coming here. I've lived here every winter for eight years. This is a beautiful place. And the reason why I'm here is because of the excitement around this golf tournament. The fans have been great.
"I used words that I shouldn't have used," he said. "I didn't explain myself well. My wife says that, too, when I go home. I don't communicate very well." (Or at all if you're GolfPunk! – Ed)
On Wednesday, Watson was asked why he likes TPC Scottsdale since he's finished runner-up the last two years. His reply had bacon sandwiches being loosened from their grasp.
"I don't like it," he said. "I'm not going to PC it. I don't like it at all. I just mentioned why I'm here. I've got three beautiful sponsors that love it here."
Specifically, what Bubba doesn't like is the way Tom Weiskopf redesigned the course last year, making some holes much tougher with smaller landing areas on fairways which increased the risk level for bombers like Bubba who like to carry fairway bunkers.  
Having been taken aside by Mrs Bubba and informed that his comments were perhaps inadvisable, Bubba said on Friday: 
"You know, it was about the golf course. I'm not a fan of the golf course. I have said that for the – this will make 10 years. But I'm here because of the excitement. How would you not be here to support the tournament that brings out the most people? Out of any tournament we play around the world, this brings out the most people that we ever see at a golf tournament. So how would I not be here?"
Watson was near the lead early in his second round, but he made two late bogeys to finish at four under, three strokes behind clubhouse leader Hideki Matsuyama. Both times he's played the infamous par-3 16th this week, Watson has been met with a mixture of support, boos and crude insults.
In his first round, he made an unlikely birdie after a dodgy tee shot. The next day he three putted and got an earful from the fans in the 30,000 strong stadium that engulfs the hole.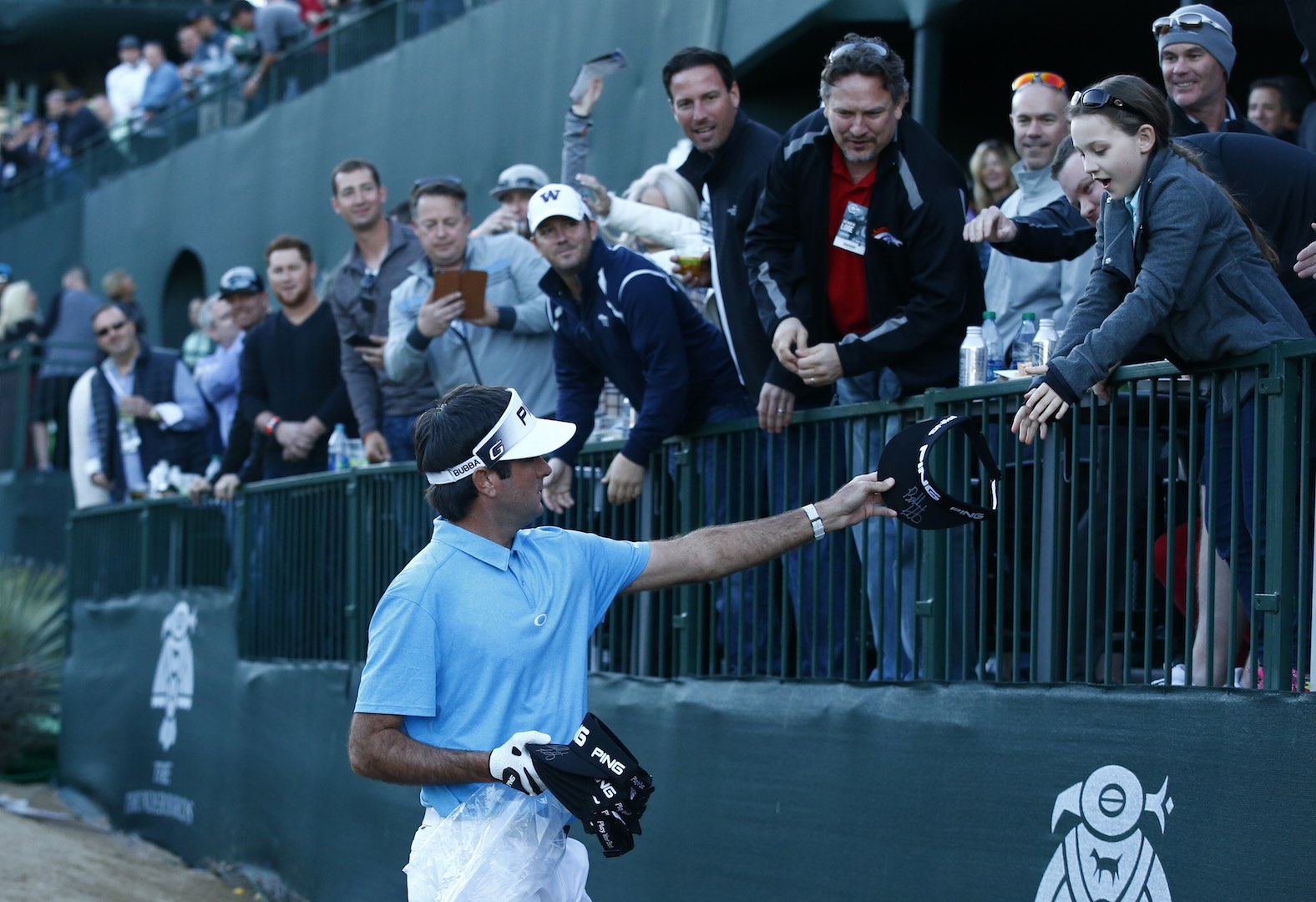 "Sorry, I've run out of socks..."
"When you hit a bad shot, they are rough with everybody," said Bubba. "I three-putted. They were rough then, too. But I gave out free socks, so they love me again. That's why I bring the stuff, so they all love me no matter how I hit it."
If Mrs Bubba is watching, she might want to check out this next video!
Bubba Blanks GolfPunk: This is corking!
Round two highlights
Related to this article:
The Greatest Show On Earth: TPC Phoenix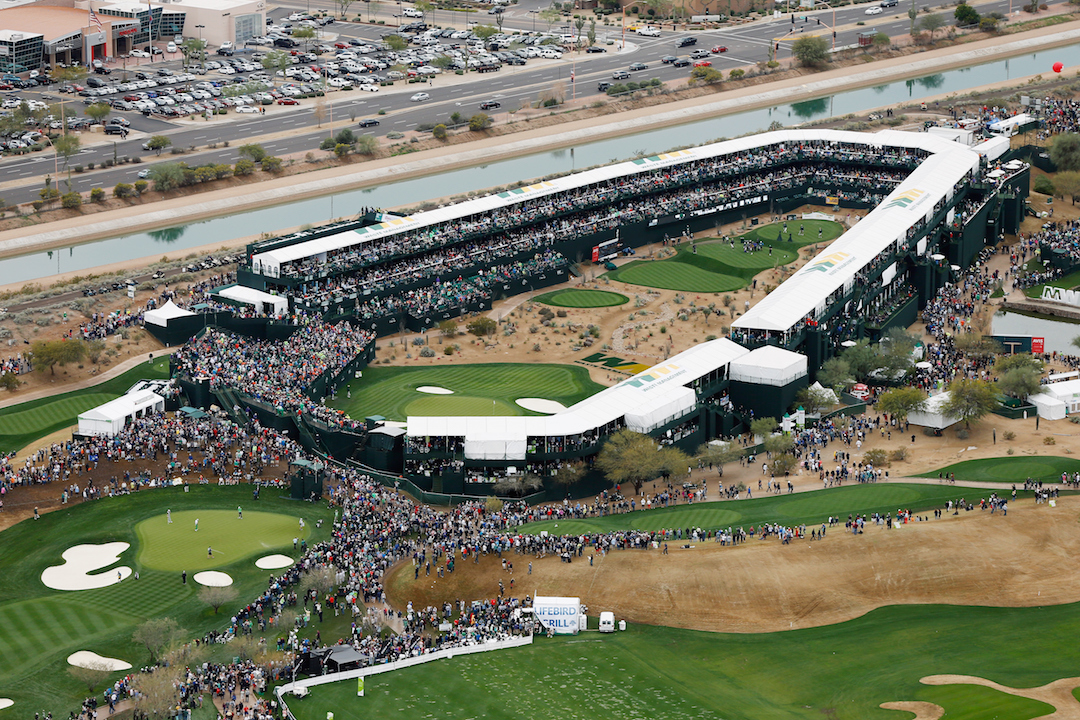 TAGS: Bubba Watson, News, 2016, Phoenix