News
Sep 12th, 2016
Bryson DeChambeau wins his PGA Tour Card
The 'Golf Scientist' passes his final test
Words: Daniel Owen Photography: Getty Images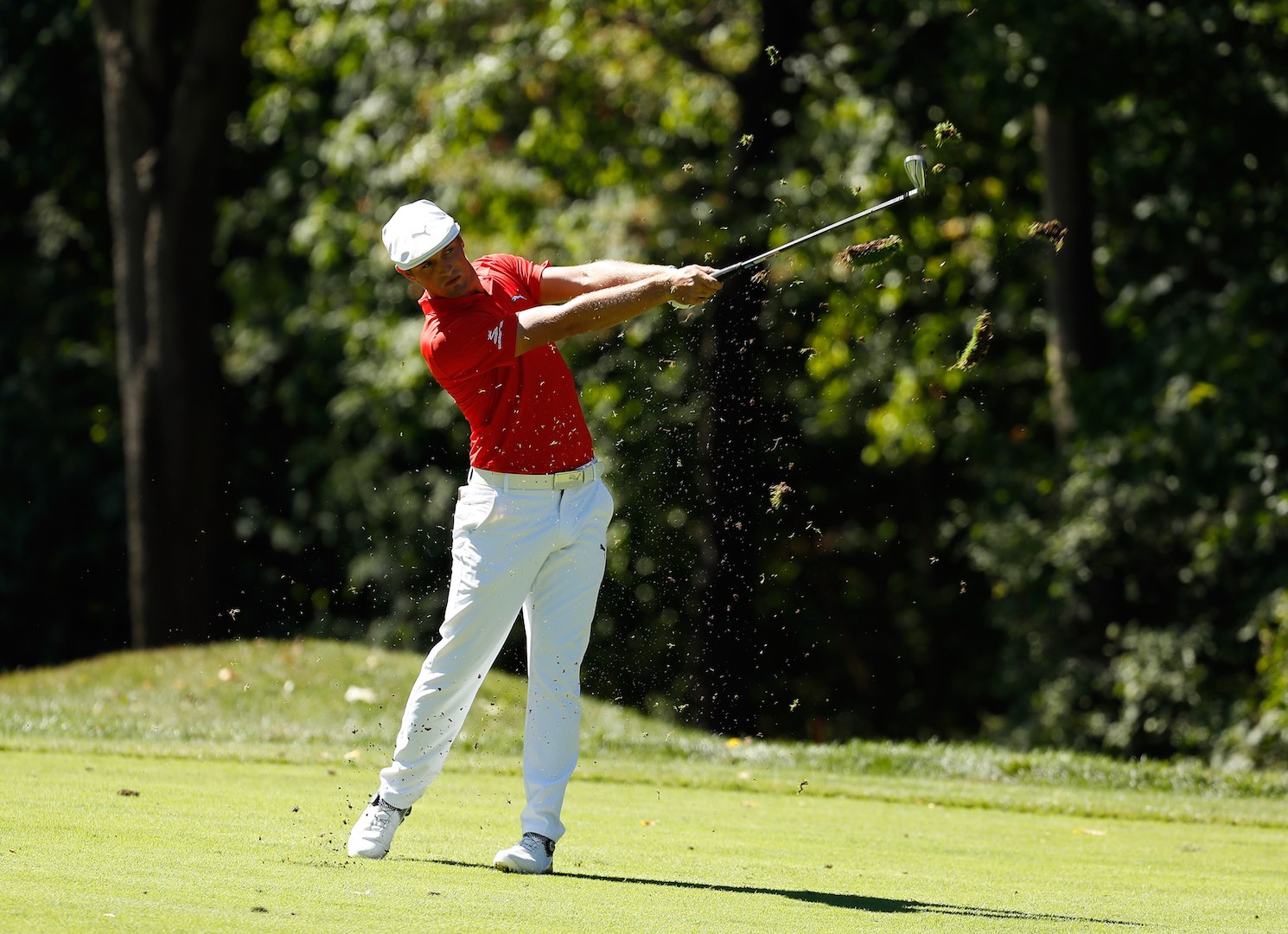 Bryson DeChambeau has made it to the big time. The self appointed 'Golf Scientist' finally earning his PGA Tour Card with a win at the web.com DAP Championship. And on 9/11 there was something fitting about a man who always wears red, white and blue on a Sunday winning his first professional event .
DeChambeau shot a final round 71 that got him into a four man play off at Canterbury Golf Club. A stunning approach at the first play off hole yielded a birdie and a par on the second was enough to beat Hagrid, sorry Andres Gonzales, and guarantees his PGA Tour Card next season.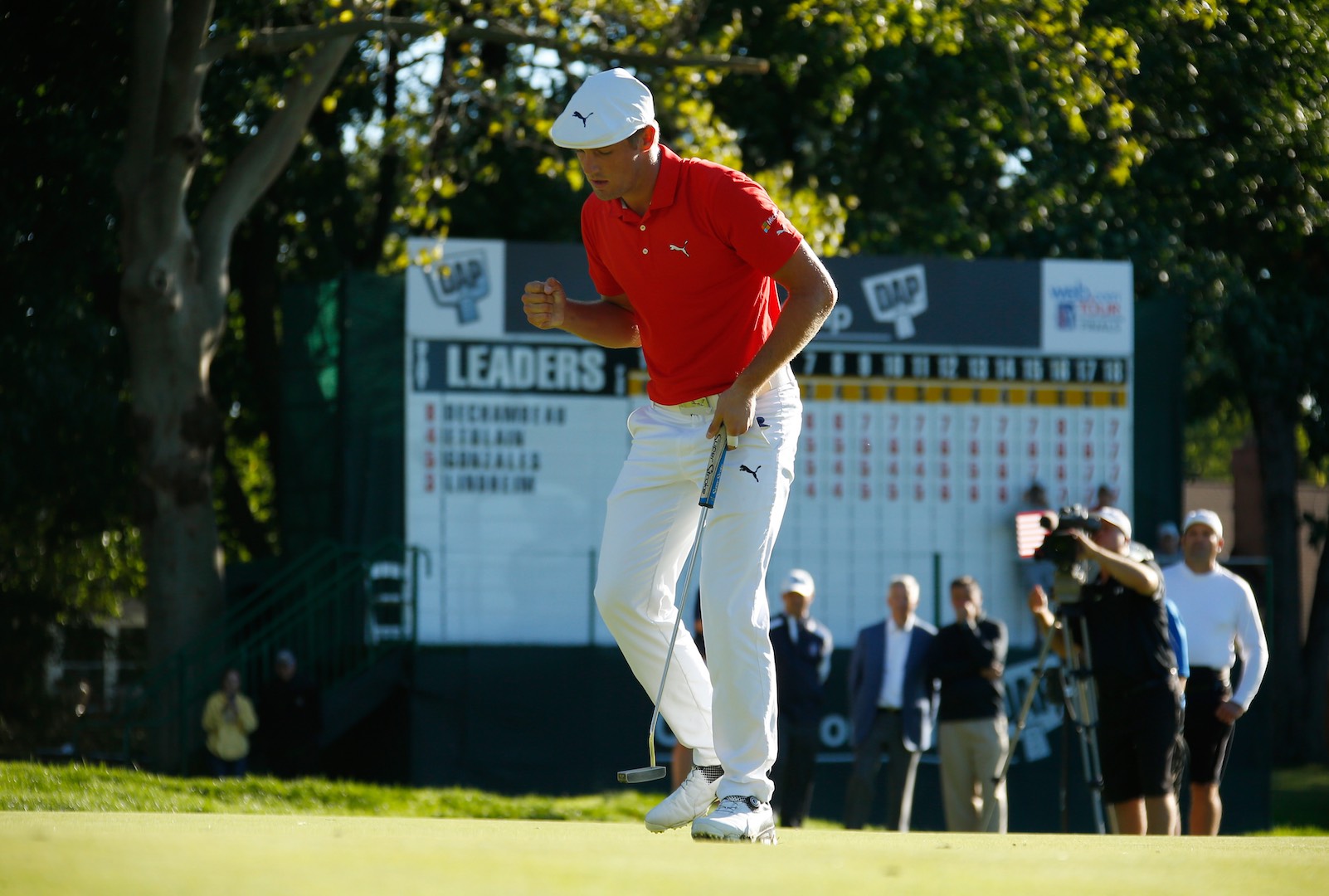 DeChambeau was always expected to be on on the PGA Tour next year, but we didn't think he would get there this way.
The tougher the test, the more DeChambeau seems to be able to raise his game. His -7 total was the lowest winning score on the web.com Tour this season, maybe not surprising considering this is a former US Open course.
He finished 21st in The Masters at his last event as an amateur. He tied fourth in his debut pro event at the RBC Heritage, and finished 15th at the US Open. Elsewhere, though, Bryson has struggled.
"Oh my gosh, it's amazing. It's beyond my wildest dreams. I'm just so ecstatic about today," DeChambeau said. "All these guys out here could play on the PGA Tour no problem. It's just about getting it done, staying patient, executing shots, and that's luckily what I was able to do this week."
https://www.youtube.com/watch?v=f_Q0Y48DWeo
Former PGA Tour player Andres Gonzales finished tied second, with Rory Sabbatini, DA Points, Scott Stallings and Will MacKenzie finishing in the top ten.
Gonzales also guaranteed his return to the PGA Tour with his finish, something he was more than relieved about as his wife is due to give birth any day now.
"Hopefully during the week off she has the kid then. Definitely in the last tournament if I get a call, (this finish) entices me to leave a little bit more."
https://www.instagram.com/p/BKL8u15AP2J/?taken-by=andresgonzalesgolf
Gonzales wasn't the only hairy faced, larger than life golfer to be playing this week. Beef is going for his PGA Tour card via the web.com final series and shot rounds of 68, 69, 73 and 70 to finish in a tie for 28th. Top 25 in the final four events will get Johnston his tour card, so three decent performances from here in will get the job done.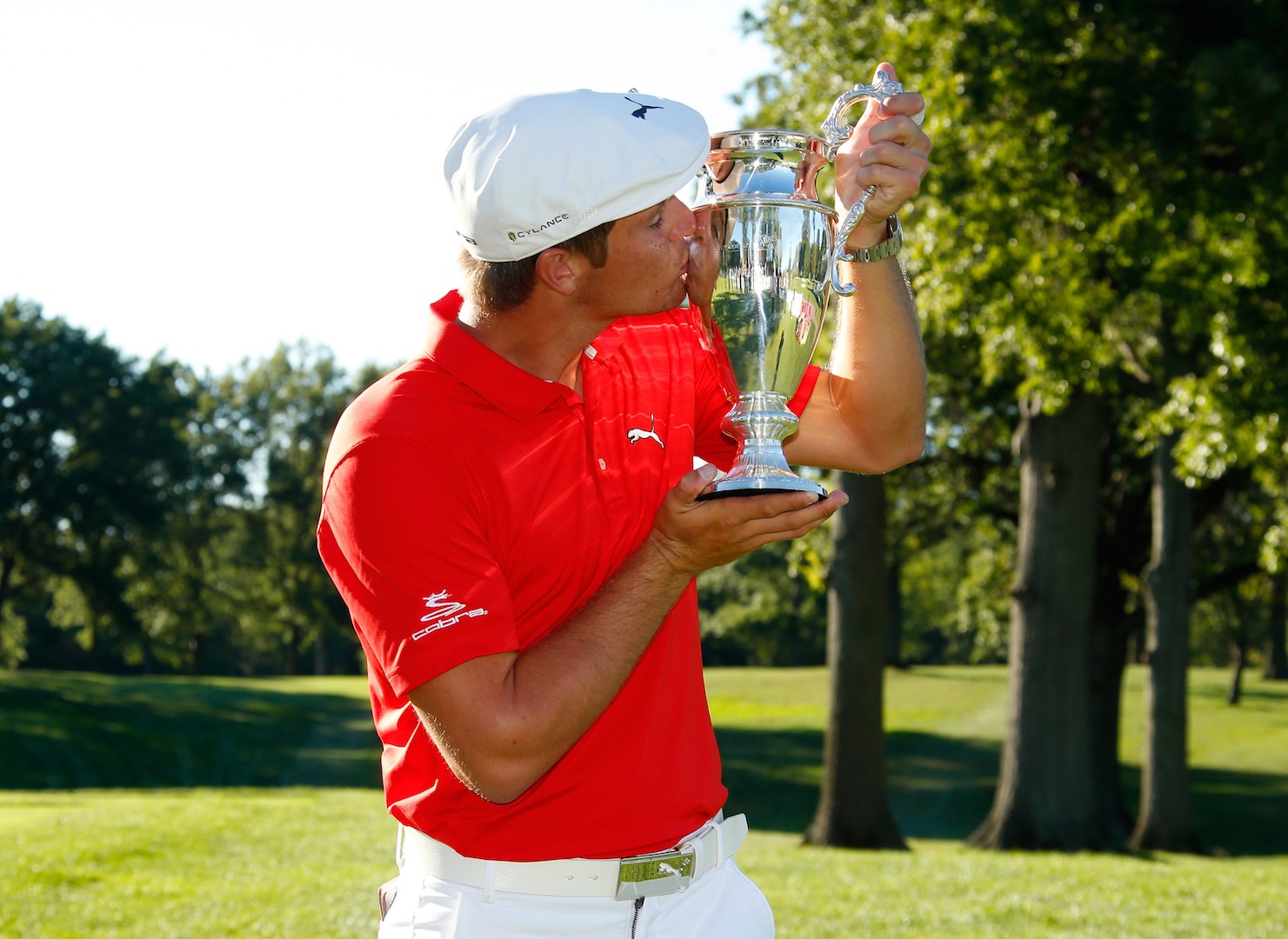 DeChambeau's victory guarantees him a spot in the web.com Final Series Top 25 and his PGA Tour Card next season. It was also the first win for a single length set of irons, one of the many idiosyncrasies of Bryson DeChambeau. He used a prototype set of Cobra King One irons, as well as trusting the King LTD Driver and fairway wood, the King Utility, and King Wedges. The only non Cobra club is his Edel Brick putter. He also wore Puma's latest Titan Tour Ignite Disc golf shoes.
Andres Gonzales is Hagrid in Harry Putter and the Clubhouse of Doom...