News
Jun 17th, 2018
Brooks Koepka Holds Off Tommy Fleetwood To Retain US Open Title
Words: James King Photography: Rolex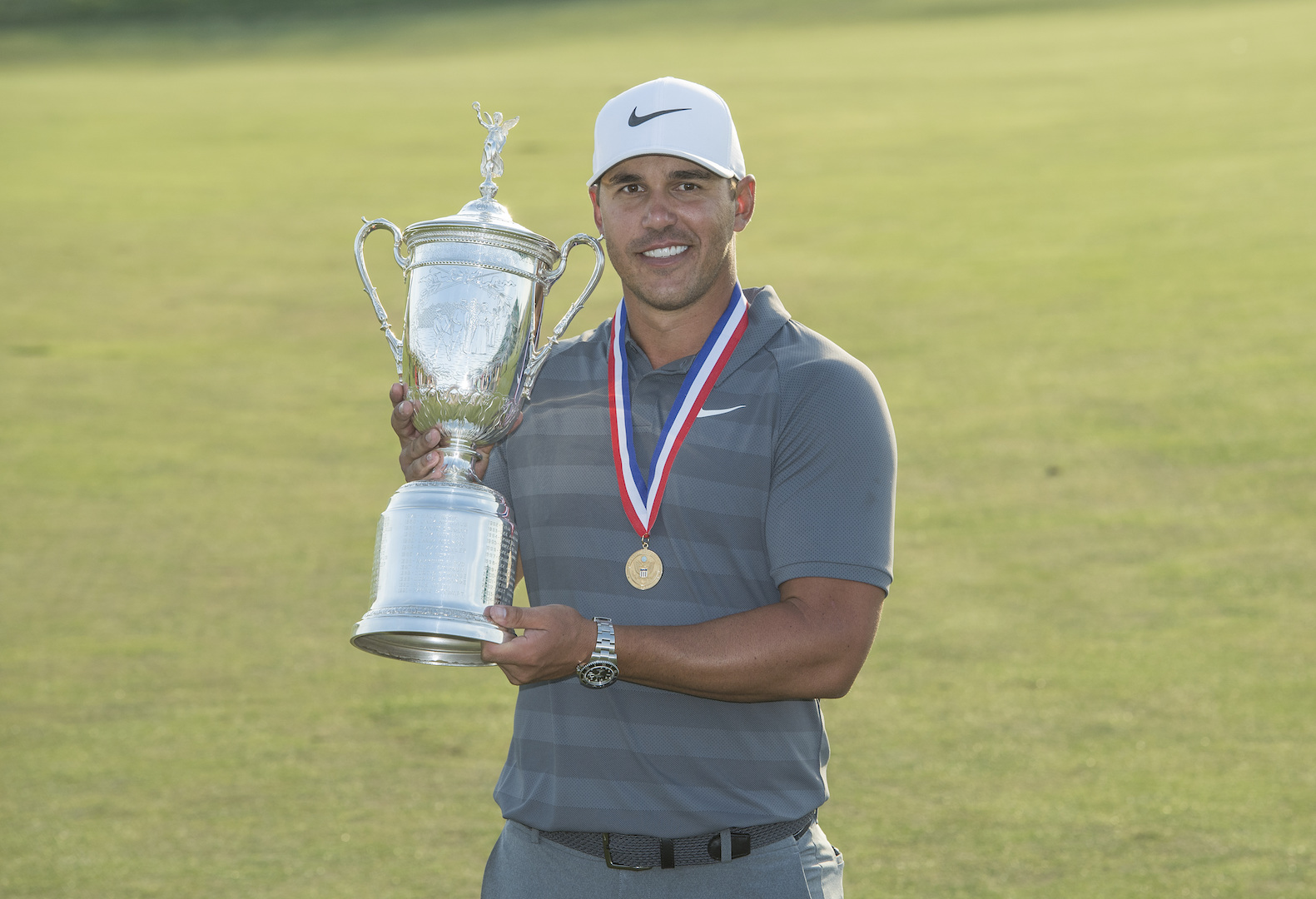 Brooks Koepka captured his first US Open last year at Erin Hills with a belligerent display of big hitting and aggressive scoring, devastating the Wisconsin course with a winning score of 16-under. He has become only the third man in post-war going history to retain that title in totally different circumstances. 
That performance at Erin Hills left many critics wondering if the USGA and the US Open had lost it's teeth, hosting too many events at unproven tracks where the only real challenge came from that fact that courses like Erin Hills are, well, just bloody long. Of course Koepka won at Erin; he blasts the thing.
Indeed, even in the run-up to this, the 118th US Open, held at historic Shinnecock Hills, there were grumblings even before the first ball was struck that they had somewhat neutered the course by widening the fairways. Were we just about to witness another procession of big bombs, flicked wedges and low scores?
In answer to that question, I will just direct your attention to that footage of Phil Mickelson pursuing his ball with a bizarrely camp abandon as Shinnecock finally appeared to cause Phil to totally lose his bloody marbles. This US Open has been a truly brutal test of golf, one that may have just gone a little too far on day three, and one that has eventually been won by a player who took 281 shots, 1 over the course par.
The fact that that player is Brooks Koepka, a man best known for beating the white out of the ball, and that in doing so he beat out a man in Tommy Fleetwood who shot a record equalling 63 on the final day to finish 1 shot behind, is not only hugely impressive but shows just what a great US Open this has been. 
Yes the players have complained at points, but there's a real joy in seeing players losing their minds on one day and then setting records the next. Cynics might suggest that the USGA got the pin placements totally wrong on Day 3 and overly compensated on Day 4, but anyone (and by the end I don't think there were many) following the final group of Daniel Berger and Tony Finau will have seen that Shinnecock was still a tricky beast to tame on Sunday.
This was ultimately a tale of two men teeing off over 2 hours apart. While Koepka was joined in his journey to victory by Dustin Johnson, neither he nor the aforementioned final pairing of Finau and Berger ever seemed truly capable of wrestling that trophy from Koepka's sculpted guns.
The only man who truly looked worthy was Tommy Fleetwood, who was not only sublime en route to his record equalling 63, but will feel disappointed that he doesn't hold the record alone and in doing so set a score that might have tied or even closed the lead. His round included eight birdies and only one bogey, but he missed makable birdie chances at 16 and 18 - the latter from only 8 feet, and one feels that if he had only committed to the last putt a little more we would be leaving with both the record and the trophy.
"I knew I had chances for the record but it is something very special to shoot 63 in the final round of the US Open," he said. "It feels strange to feel a little disappointed not to have shot 62 but it's been a great day and to equal the record is very special. There's not many people who have done it, so it's very special and one of the best days I've ever had on a golf course.
"The crowds were amazing. They are always great with me and I am very grateful for the support I get over here. When I went on that run on the back nine I was just loving getting everybody going and roaring for me. It was very cool. That walk down 18 will live with me for a long time."
But this was ultimately Brook's day. If Erin Hills showcased his brawn then Shinnecock has proved his grit. Perhaps most tellingly, the defining moment of his round was to one of his 5 birdies but one of 3 bogeys, a clutch save at 11 that prevented what looked like a much higher score. We mustn't forget that Koepka missed three months of this season - including the Masters - because of a torn tendon in his left wrist. Given the rough here at Shinnecock, one might have thought his main goal would have been simply to not re-injure the thing. 
This is now Koepka's second Major and sees him rise to number 4 in the world. I've just seen that he's a year younger than Ricky Fowler. He's only one Major win away from equalling Jordan's current haul, and he's now got one more than Justin Thomas and Dustin Johnson. Food for thought that isn't it?
Related:
Issue 3 of GolfPunk digital magazine out now. Read here.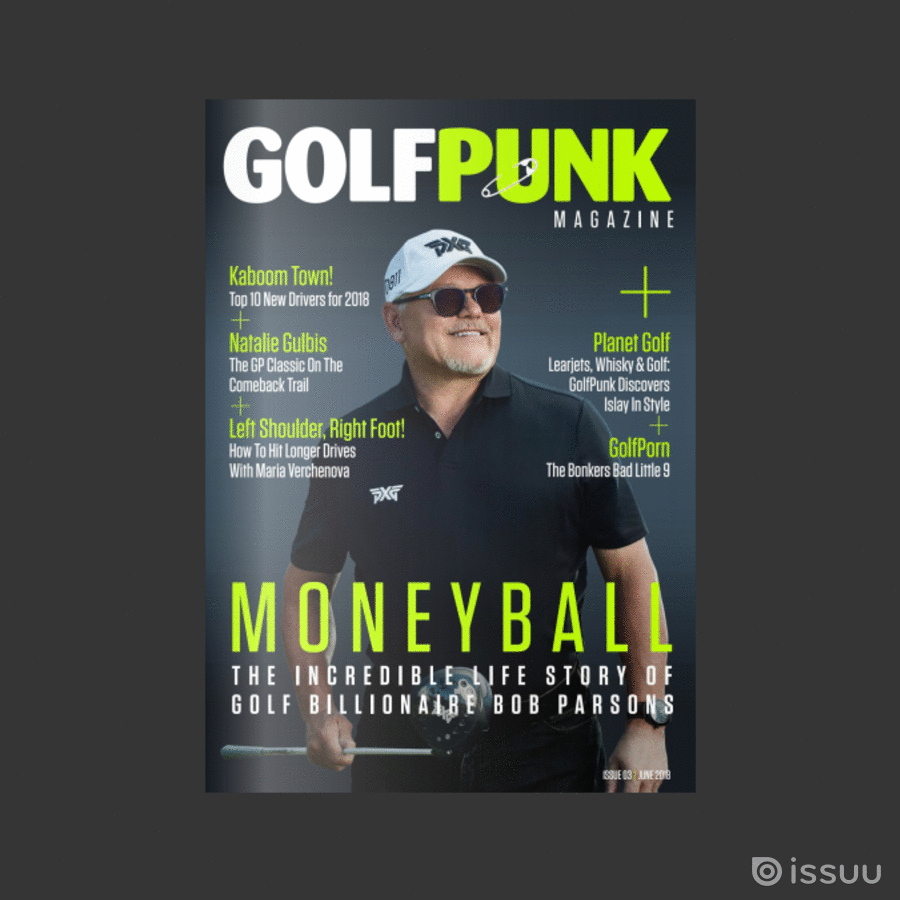 TAGS: US Open, Brooks Koepka, Tommy Fleetwood, Shinnecock Hills, Players, Tournaments, News, 2018