News
Feb 20th, 2016
Brendon de Jonge's 4 Shot penalty
What did he do wrong?
Words: John Dean & Tim Southwell Photography: Getty Images
On the second hole at the Northern Trust it all started to unravel for Brendon de Jonge. Reaching for his 60-degree lob wedge after missing the green on the second, he discovered that the shaft near the butt of the grip had been dented. He knew he was in trouble. But why? Read on...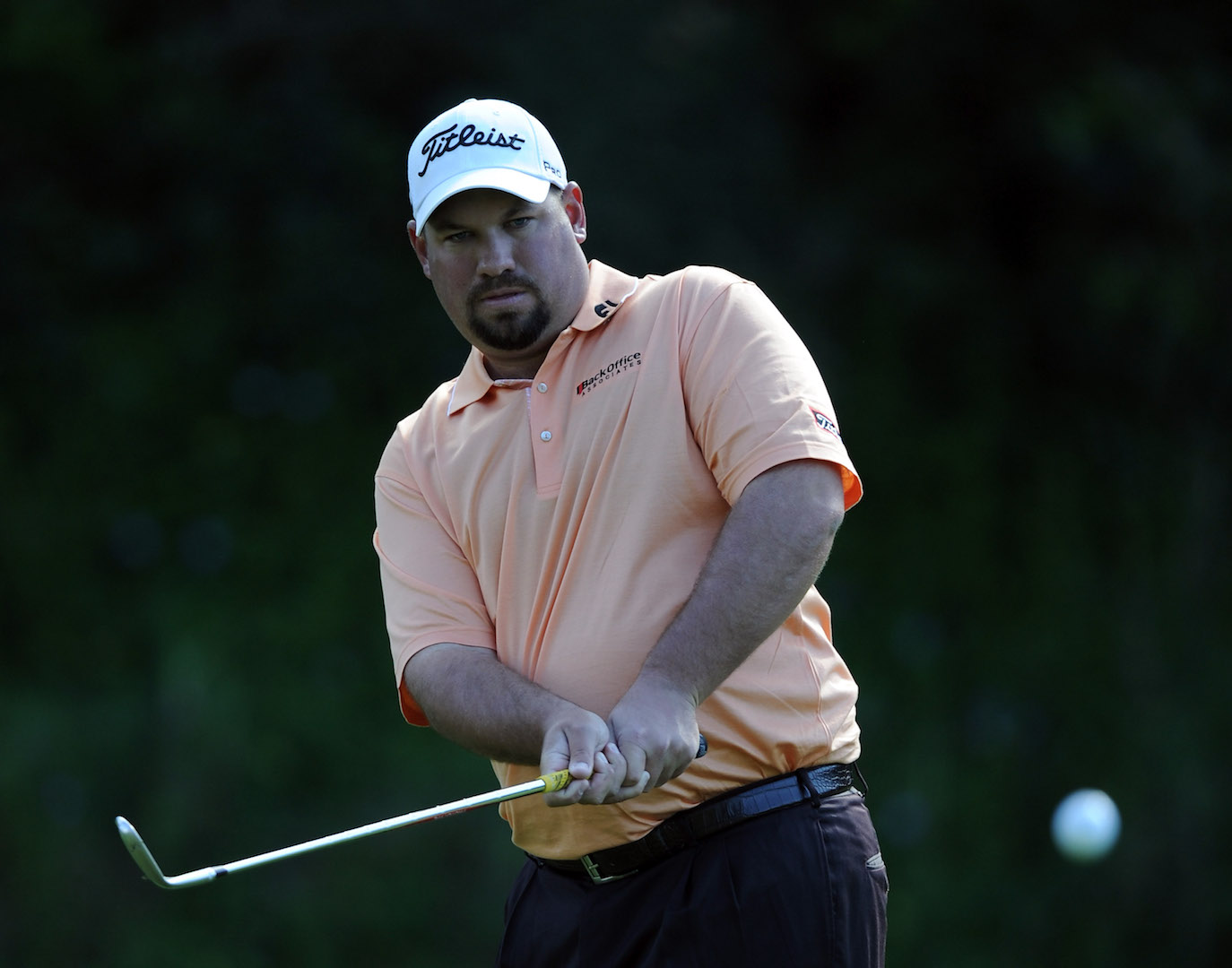 What was he to do? Well, he fessed right up to an official, and was duly rewarded with a four shot penalty.
Under Rule 4-3b
b. Damage Other Than in Normal Course of Play
If, during a stipulated round, a player's club is damaged other than in the normal course of play rendering it non-conforming or changing its playing characteristics, the club must not subsequently be used or replaced during the round.
PENALTY FOR BREACH OF RULE 4-3b:
Disqualification.
The damage to the club had been done the day before, when De Jonge was not allowed relief from what he had thought was a plugged ball. slammed the club into his golf bag, to let off his frustration, but had not realised that he had damaged it.
As he did not warm up with the club on the following morning, he didn't see the damage. He was not disqualified because he didn't actually use the club on the Friday. But he was penalized a total of four shots – two for each hole he had it in his bag.
So, basically, because Brendon damaged his club not by normal play (i.e. he lost it and damaged it by slamming into his bag), it's viewed that the club was altered 'unnaturally' and he therefore couldn't use the club.
 "My head really wasn't in it after that," said de Jonge, who shot a second-round 77 for a 6 over total to miss the cut. "It was my fault, I should have checked it."
The same thing happened to Anthony Kim at the 2008 HSBC in Shanghai when he accidentally damaged his driver on a sprinkler head. He then used the driver on the next hole and was promptly disqualified.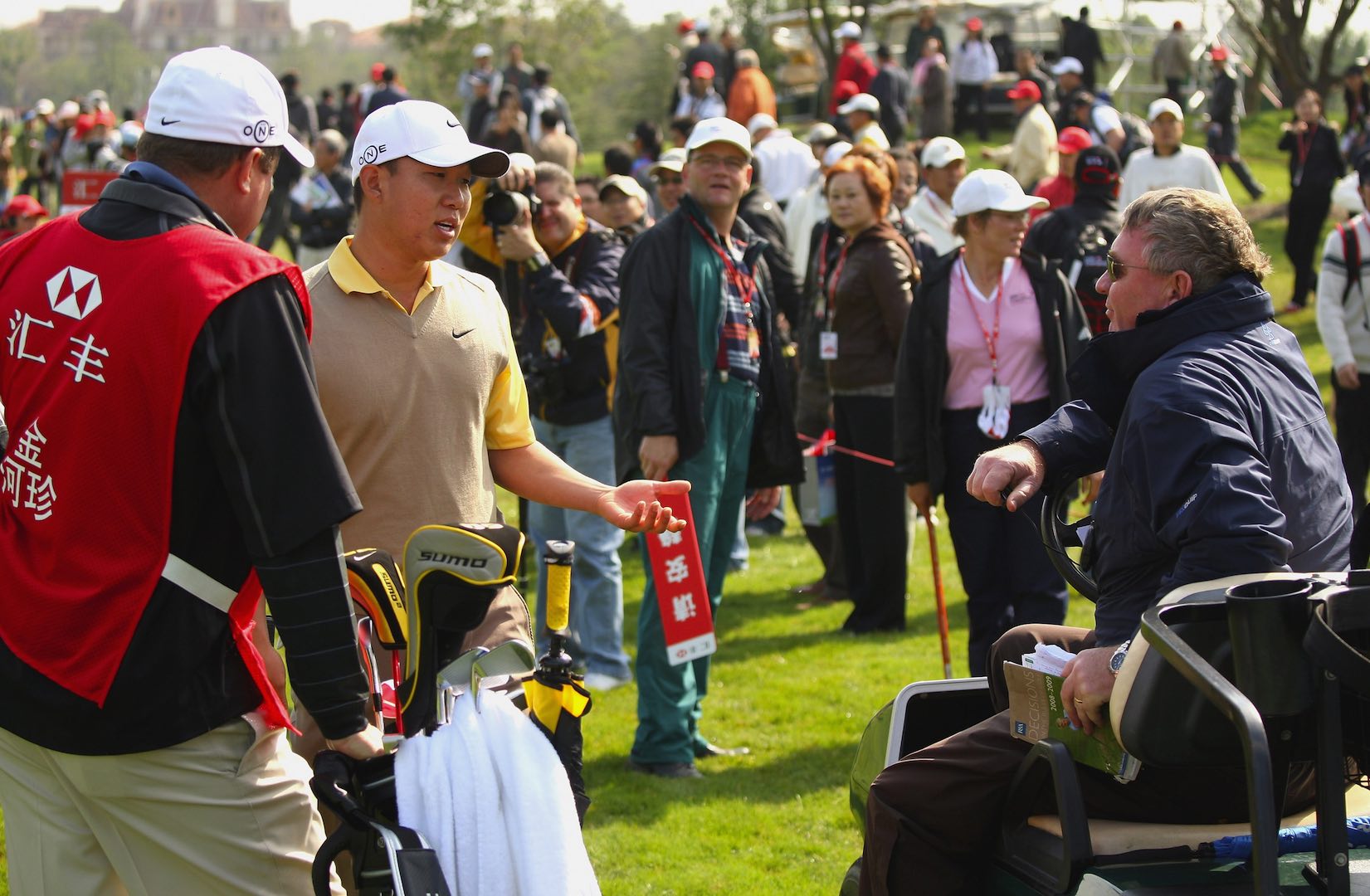 "I wasn't angry or anything, just walking down the fairway,'' Kim said. "The toe hit the sprinkler, hit the top of the sprinkler, and I looked at it and it looked a little bit different. But I wasn't sure and I put it in my bag."
"I hit it and it went 150 yards, I didn't think anything of it. I hit a provisional as that ball was out of play, but that ball went 100 yards right, way shorter and I looked down and it looked worse.
He took a triple-bogey 8 on the hole and played two more before he found a rules official, who told him he must disqualify himself for playing with an altered club.
"Tapping the club or banging it into the ground isn't under the rules considered to be in the normal course of play, so if you damage your club other than in the normal course of play you cannot use it again, and if you do the penalty is disqualification," said European Tour senior referee Andy McFee.
"I said to Anthony I have no way of knowing if that club has been damaged so it is up to you, if you tell me that the club has been damaged and that is how you did it, it is a disqualification. And he said in that case I am disqualified.
"I was pretty shocked,'' Kim said. "But you know, the rules are the rules and I have no problem with that.''
Rules official McFee went on: "He didn't know that was the part of the rules, but (playing partner) Sergio (Garcia) said he did and it has happened to him when he has not been able to use a putter, it is pretty common."
Fair enough.... we, errrmmm... think....?
TAGS: Brenden De Jonge 4 Shot Penalty Northern Trust, News, 2016, Brendon De Jonge