News
Sep 20th, 2015
BMW Final Day Wrap
Who has made the Tour Championship?
Words: The Brigadier Photography: Getty Images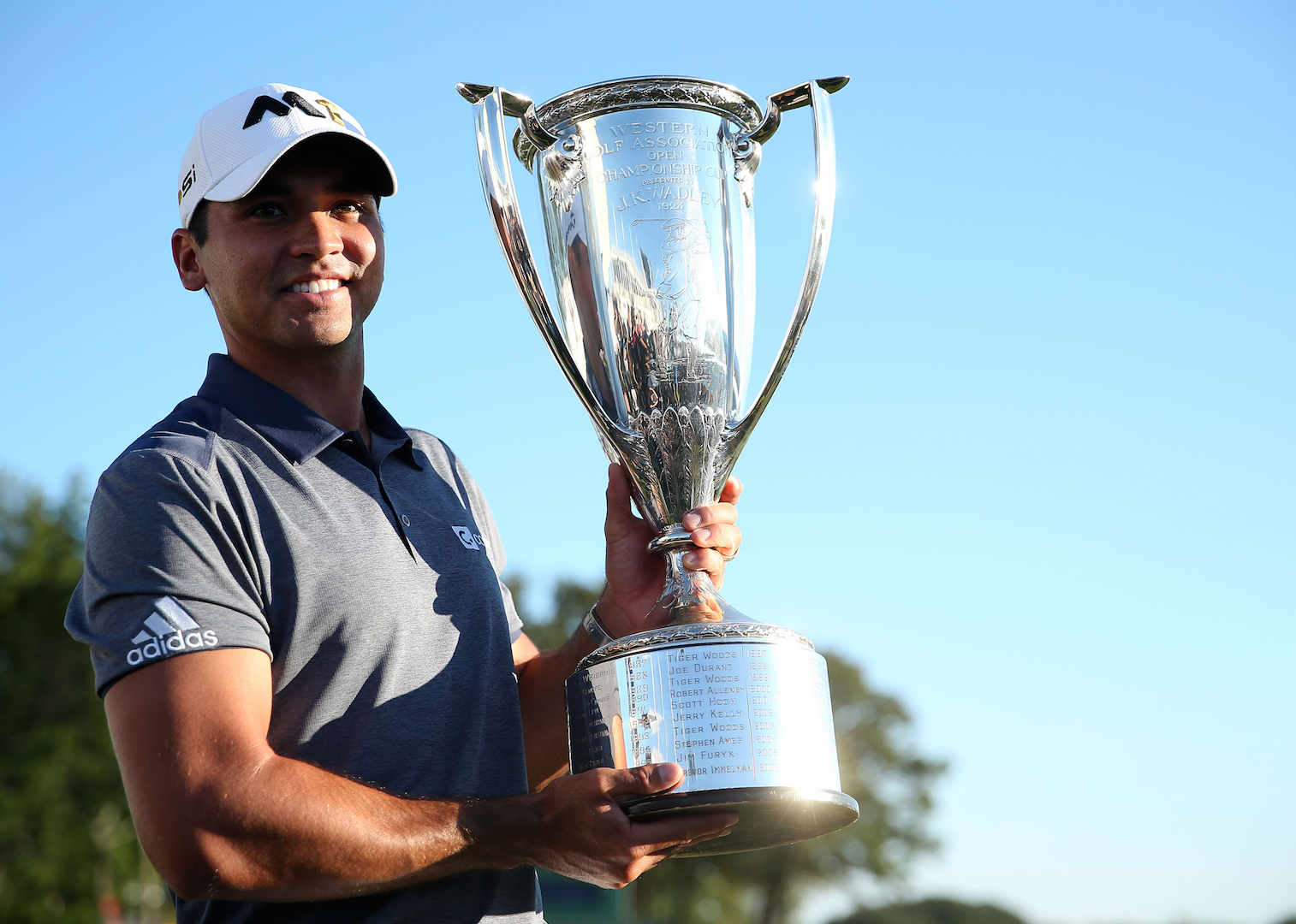 Jason planning to build a new extension for all the recent silverware.
Jason Day had a nice walk this afternoon, and played a bit of golf as well. No one could touch him, and he walked it with a totally comfortable six shot victory over Daniel Berger.
Day shot a two under 69 to finish -22 for the tournament. His strategy was to play it safe, rather than tank it, and you really could not argue with that. It was a totally professional round, which got the job done.  
It's been a stunning year for him. The killer stat is that he has made more birdies and fewer bogeys than any other player since 1990.
Victory at the BMW has tipped another $1,485,000 into his coffers. With this being his fifth win of the year, he will now have bagged $9,174,805 in 2015.
Career earnings stand at $26,792,736, and that's before he gets to have a run at $10,000,000 that's up for grabs next week.
That's just for the outright winner. The total bonus pool is a staggering $35,000,000. The runner-up gets $3 million, 3rd place $2 million, 4th place $1.5 million, and 5th place $1 million, and so on down to $32,000 for 126th through to 150th place.
Today was therefore all about who would make the Tour Championship in Atlanta next week, and who would not. The top five are now confirmed as Day, Spieth, Fowler, Stenson and Bubba.
Daniel Berger was one player who had to keep his focus, and could not afford to go backwoods. He needed a top 6 finish to haul himself into contention and got that with his second runner-up placing of the season. He shot a 69, and moved himself into 9th position.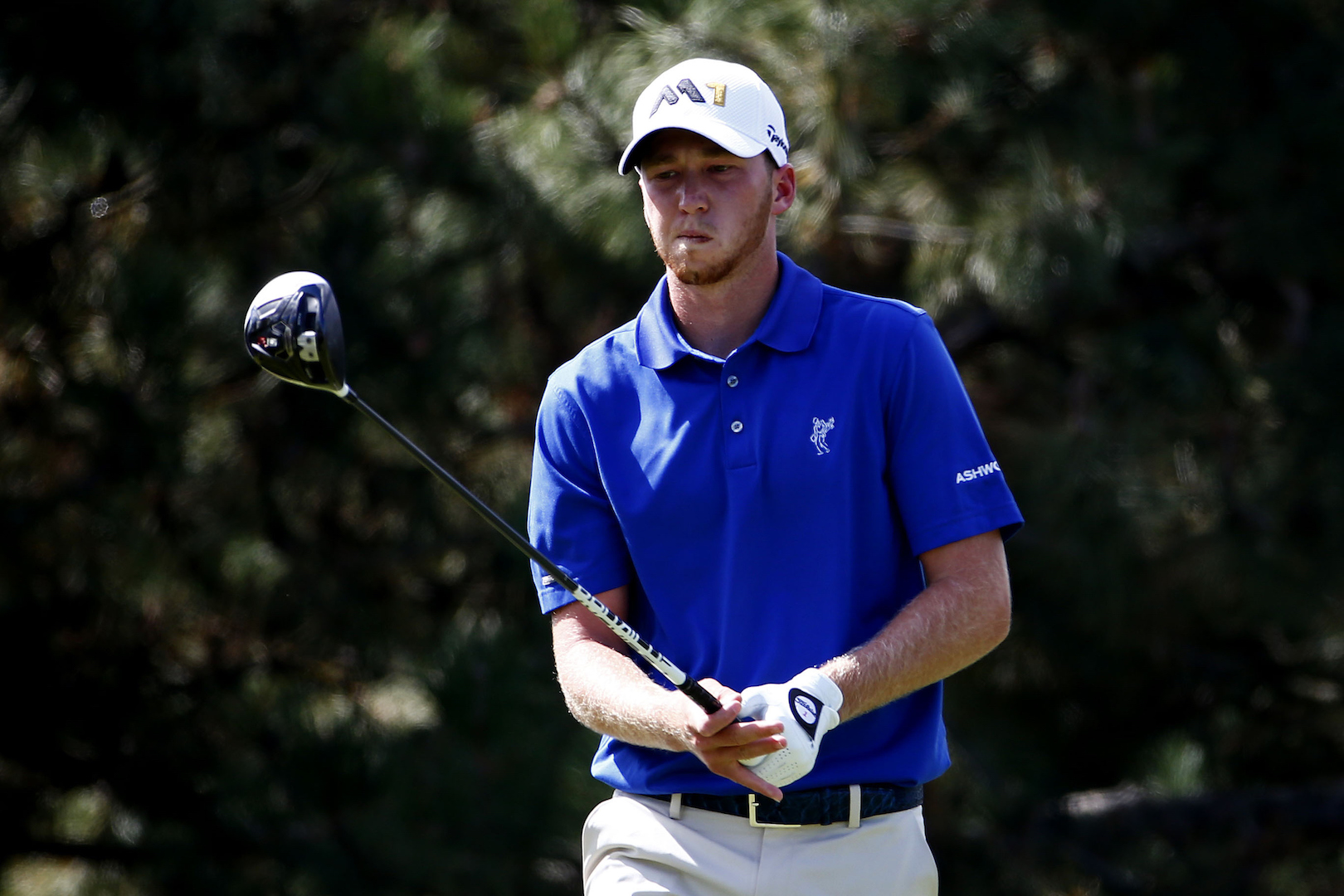 Berger Bar? No, he's through to East Lake.
Notable scalps include Hunter Mahon, Sergio Garcia, Keegan Bradley, Ian Poulter, Phil Mickelson and last year's winner Billy Horschel. Matt Jones won't be going either, but he's got a lovely wife to be spending time with so we're not overly concerned on that front. Both Brandt Snedeker and Bill Haas, who looked very doubtful on day three, made it through.
It was squeaky bum time for Louis Oosthuizen and Harris English, but they both managed to scrape into the top thirty, so they will be going to East Lake, the home course of the legendary Bobby Jones. Harris English has finished 31st and 32nd in the past two years, so this is a great break for him.
From a European perspective Rory McIlroy, Henrik Stenson, Paul Casey and Justin Rose will all be contending.
We're at the relentless end of the season. They'll be practising Tuesday and Wednesday, and then's it's go time again. Stamina will certainly count.
| | | |
| --- | --- | --- |
| RANK THIS WEEK | RANK LAST WEEK | PLAYER NAME |
| 1 | 1 | |
| 2 | 2 | |
| 3 | 3 | |
| 4 | 4 | |
| 5 | 5 | |
| 6 | 7 | |
| 7 | 8 | |
| 8 | 6 | |
| 9 | 46 | |
| 10 | 10 | |
| 11 | 17 | |
| 12 | 13 | |
| 13 | 11 | |
| 14 | 12 | |
| 15 | 16 | |
| 16 | 9 | |
| 17 | 19 | |
| 18 | 15 | |
| 19 | 14 | |
| 20 | 44 | |
| 21 | 20 | |
| 22 | 24 | |
| 23 | 18 | |
| 24 | 22 | |
| 25 | 21 | |
| 26 | 27 | |
| 27 | 34 | |
| 28 | 23 | |
| 29 | 30 | |
| 30 | 32 | |
TAGS: Jason Day BMW Championship 2015 Winner, News, 2015, BMW Championship, Jason Day