News
Nov 28th, 2015
Blake Nakagawa – 4 year-old sensation
This'll blow your socks off!
Words: The Brigadier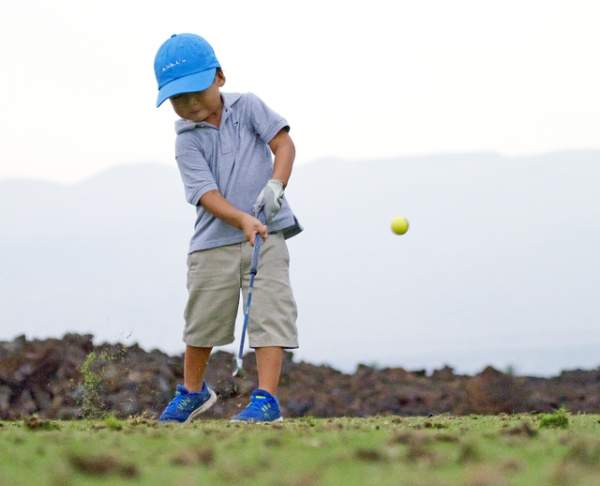 Four-year-old Blake Nakagawa is already making headlines in the golf world. He is currently the 6-and-under Big Island Junior Golf Association Champion, winning two of the four tournaments he's entered this year.
The youngster started playing golf when he was only two, after going out to play with his father, Kiley Nakagawa.
"My wife would tease me and not let me go out and play unless I took my son along," said Kiley Nakagawa, who is a 10-handicap. "I'm okay but he's just a natural. He also watches golf all day and you have to be a fan to watch golf."
By the age of three, Blake Nakagawa could read putts and he showed a knowledge for the game that was beyond his years.
"We were at Sports Authority to buy a beginners set that included a 7-iron, 3-wood and putter, and he looked at me, held out his hand flat, and said, 'I need a club that looks like this,'" Kiley Nakagawa said. "At three years old he already knew about loft."
Blake Nakagawa says his favorite part about the sport is going to the driving range. On practice days, which usually occur once a week, he will play five or six holes. When he starts to lose interest, his dad will take him to the range until he gets tired.
The young golfer says his favorite club to hit is the driver because, "the ball goes far."
Get 'em young we say!