News
Feb 8th, 2016
Big Max Launches Autofold FF
New folding push trolley for 2016
Words: John Dean Photography: Big Max
BIG MAX is set to introduce its latest model for 2016, the innovative Autofold FF.
As pioneers of what they describe as FOLD FLAT technology, BIG MAX has incorporated this innovative feature into its best-selling Autofold model, producing the Autofold FF.
This push cart folds flat in one swift movement, its three wheels automatically folding under the body of the cart and fixing in place with BIG MAX Auto-Fix technology.

This leaves the cart ready to fit into a car boot with room for a full golf bag on top. In cases where there really is no room, the Autofold FF will lie on the parcel shelf of virtually any car.
Ian Waddicar, Managing Director at BIG MAX U.K. commented, "The Autofold FF takes all the hassle out of transporting, using and storing a trolley. You can fold and unfold in two simple movements, store it in places that other carts just won't fit and when you're on the course it just glides along the fairways."
The Autofold FF also benefits from a host of other features. It boasts the stability and adjustability to take the largest of TOUR bags, an organiser panel with secure storage compartment and two Quick Lok bases for BIG MAX accessories such as umbrella holder and gps holder.
The Autofold is available in white, white-cobalt, black-red, black and will retail for £239.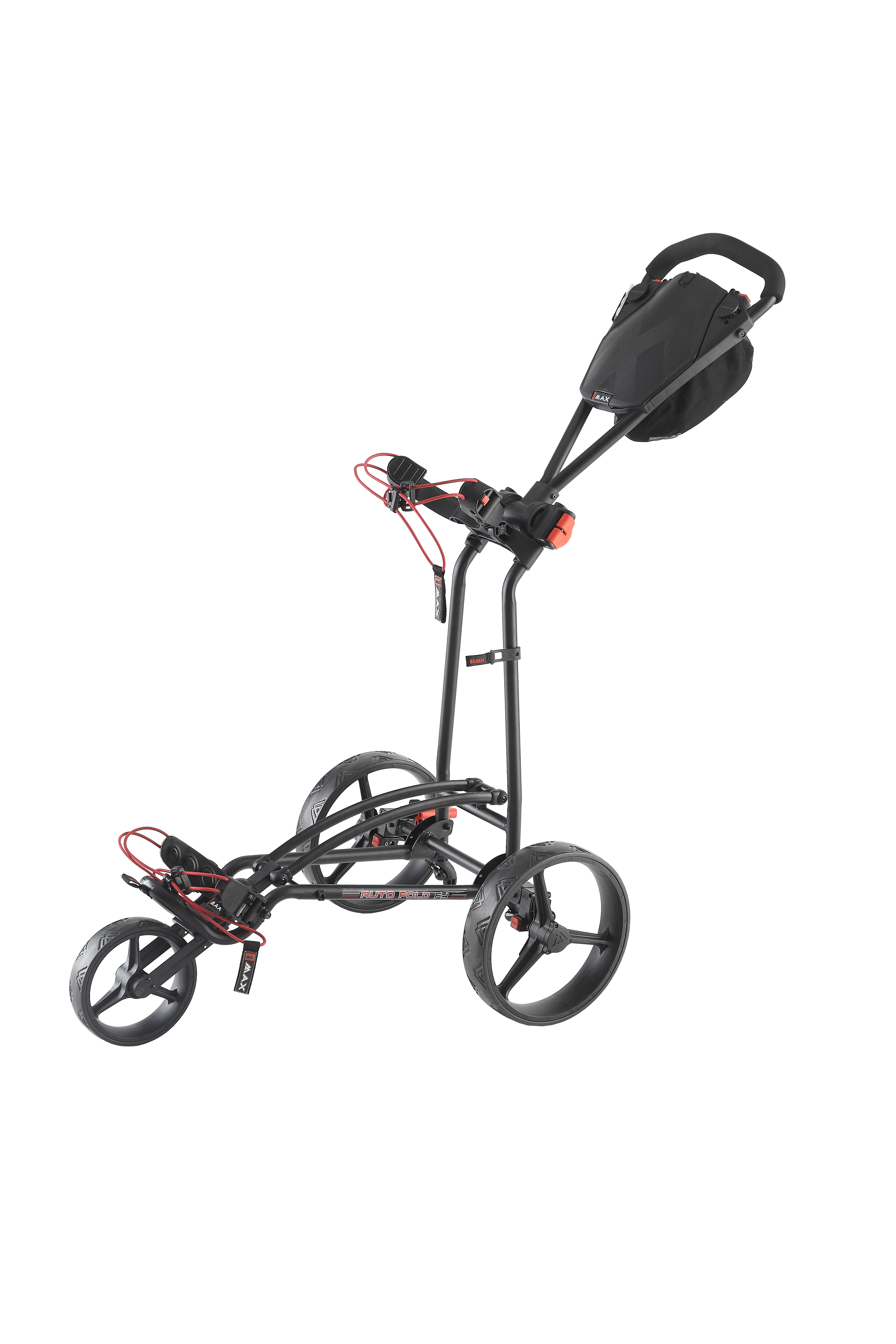 Will also take a tour bag.
For equipment news click here to read our take on six of the best new drivers for 2016.