News
Sep 1st, 2016
Beef is a massive hit at London Golf Show
Wins legion of new fans
Words: John Dean Photography: `London Golf Show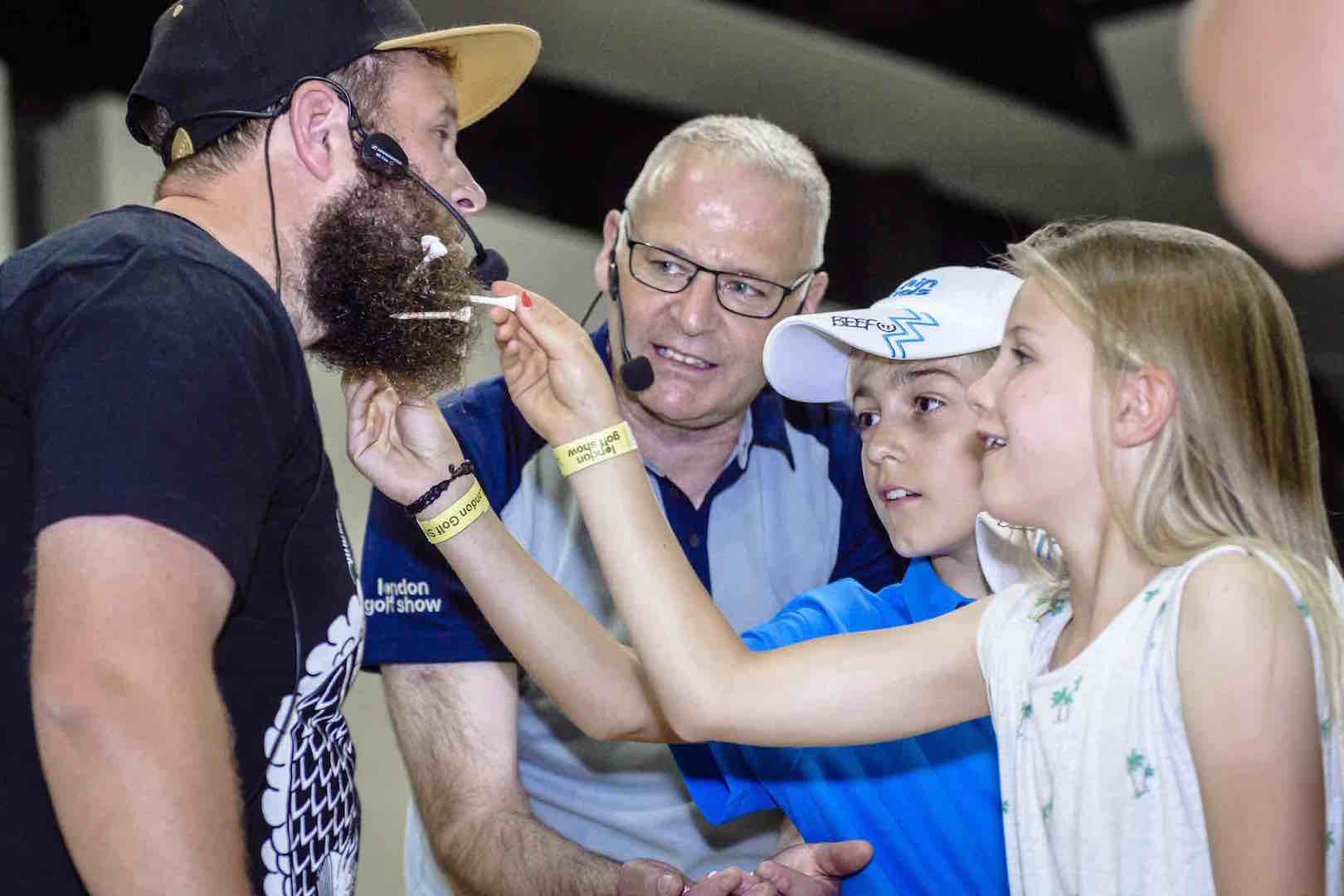 Beef won himself a host of new fans at last weekend's London Golf Show at Bluewater – not only among the general public, but also within the golf industry.
Beef remained at the show much longer than was anticipated, because he was "having fun" and he was able to visit many of the show's stands where he was only too happy to pose for the obligatory 'selfie' with both exhibitors and visitors to the show.
The 27-year-old, Johnston, who is based at North Middlesex Golf Club, found time to be interviewed by Sky Sports News and local media, as well as holding a question-and-answer session with a dozen or so golf journalists.
He said: "The show's been really good; they've got some great stands. It's really practical, which people love. They want to try out different clubs and different stuff, so the more practical it is the more they enjoy it.
"It's great to see the enthusiasm of the youngsters here too. You want to get as many kids involved as possible – if there's no kids coming through, there's no future for golf. They're the most important thing, you need them to play and to develop and they'll fill up all the golf courses around.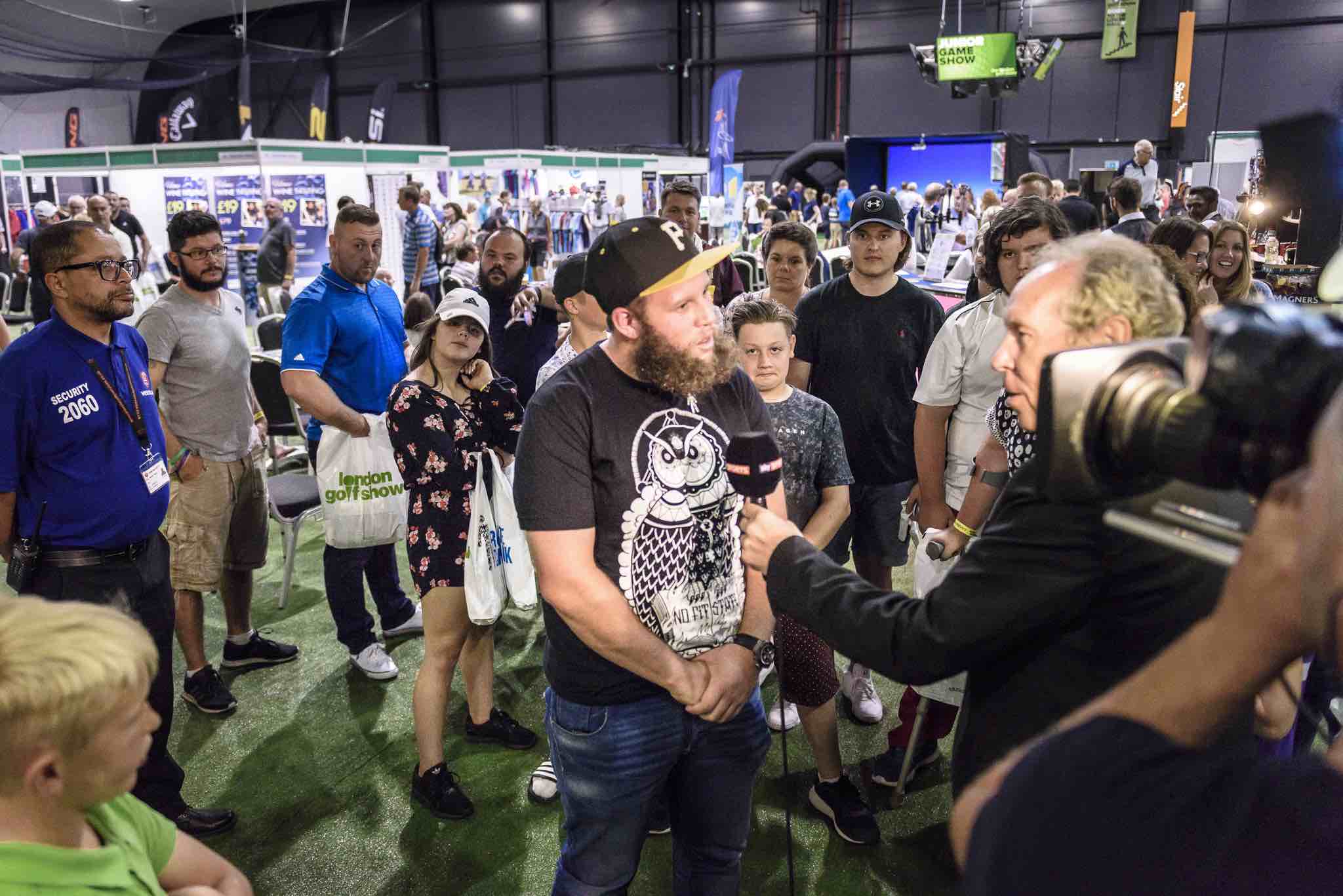 "They'll then get their kids involved and that's the cycle you need. And shows like this help to get them enthusiastic about the sport and keep them interested.
"I'm just having fun here; it's nice having fun and meeting new people. It's great to be able to send people home with a smile on their face – that's important to me. I always love watching the trick-shot boys. I always go home and try to hit those shots and I can't ... I can't hit one on the volley! They're amazing and really cool. I've enjoyed the whole show."
During his visit, Beef faced a series of questions on the event's stage from kids who had participated in a pre-show online campaign. One asked him if he knew how many tees he could hold in his impressive beard and the affable Londoner even allowed them to try to find out.
An estimated 12,000 visitors attended the show over its three-day run. Event director Simon Jones confirmed that the London Golf Show would return for its 13th outing in 2017.
He said: "The response to the show has been fantastic from visitors and exhibitors alike. And having Beef here all Friday afternoon really excited everybody.
Launched in 2005, the London Golf Show is the UK's longest-running consumer golf show and was designed to appeal to golfers, and potential golfers of all ages and abilities.
Related:
Click here or on the image below for Beef being interviewed by Valderrama