News
Jun 2nd, 2016
Barra GC down to 15 members
Most westerly course in GB could close
Words: James Greenwood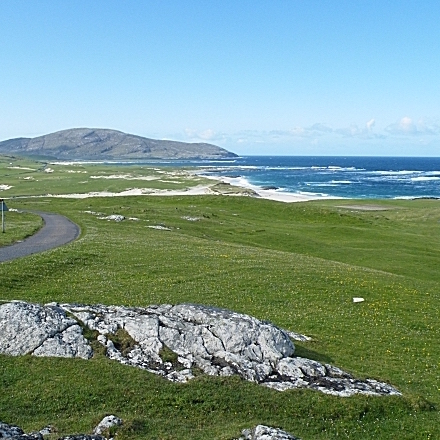 One of the most picturesque golf clubs in the UK, Isle of Barra GC in Scotland, could close as it is down to just 15 members.
Membership costs just £75 per year, but with jut 15 members the club is in danger of closing, according to a report in The Scotsman.
Club spokesman Murdoch MacKinnon said: "It is the most westerly course in Britain and the views are absolutely stunning. It looks out to Barra Head on one side and on the other side towards the Uists; out to the Atlantic on one side and the Minch from the other. Visitors think the views are absolutely magnificent."
However, he said the nine-hole course will close if members cannot raise enough cash to build a clubhouse and attract new players.
MacKinnon said: "We started in 1992 and we used to have 66 members, but we are down to 15 now and we are struggling."
Visitors are asked to put £10 a game into an honesty box, with the course attracting about 200 to 300 golfers a year.
MacKinnon said: "We are putting the money we take in to get fertiliser and we used to have a greenkeeper for two half-days a week, but that is down to one half-day a week this year, so we are doing the cutting every day ourselves. Most of us are near retiring age but we are up there most evenings.
"We are very fortunate because the crofting township allows us to use the land, but it takes about £8,000 a year to keep the course going, with someone to help on the greens, and it is getting harder and harder every year."
We think we should all become Associate Members for £20 to help save the club. Or could it a crowd funding project, with everyone getting a free round as a reward? We'd hate it if this beautiful and remote course would have to close. We're good for £20: any other takers?
Related:
For more golf in Scotland click here or on the image below to read about playing Royal Dornoch in a gale