News
Aug 29th, 2015
Barclays Moving Day Wrap Up
It's Tight At The Top!
Words: The Brigadier Photography: Getty Images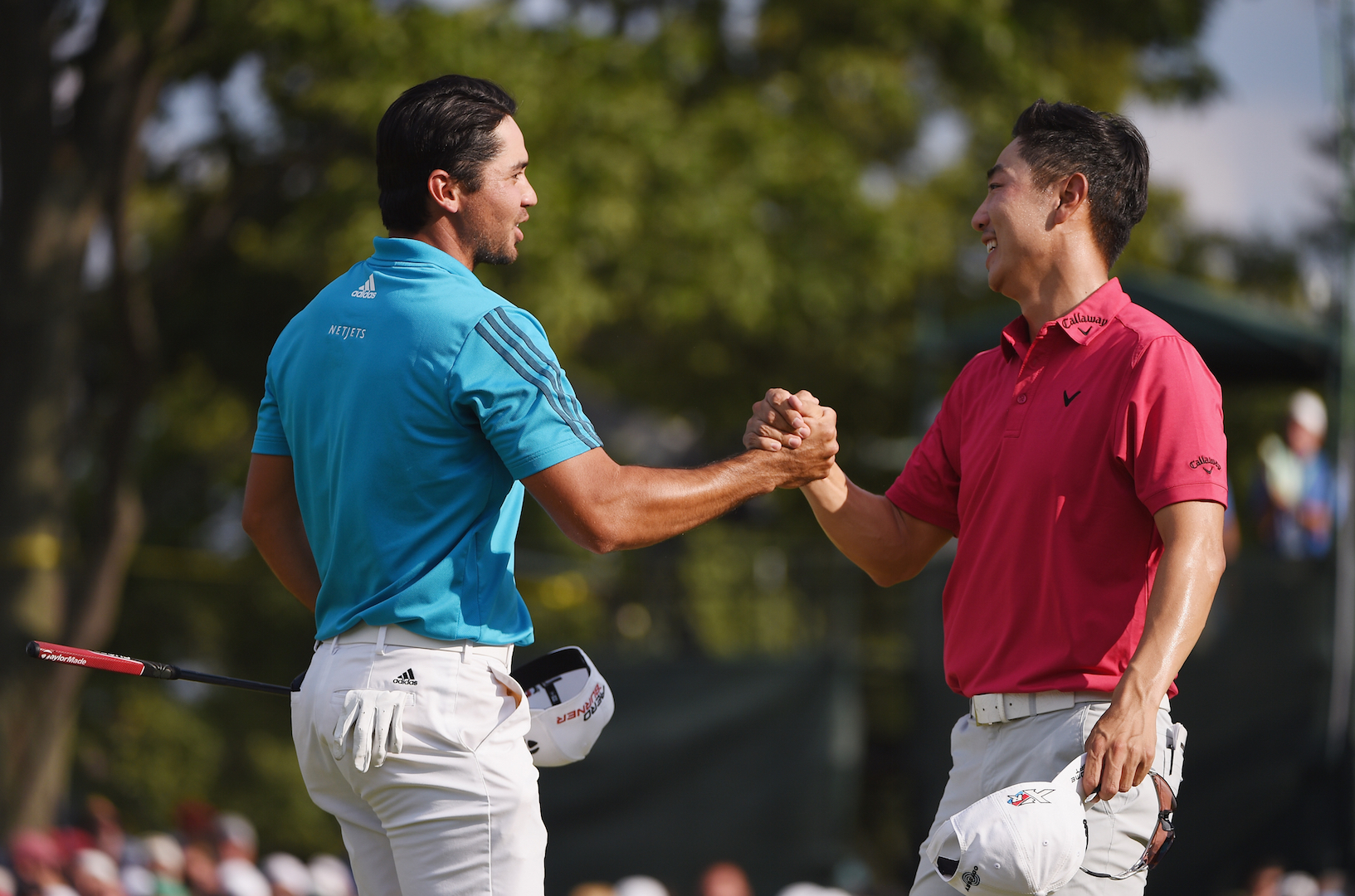 What a moving day. It all kicked off, and eight players are within 4 shots off the lead. This one is wide open.
Topping the leading board are Sang Moon Bae, the South Korean who is having to give up the game for military service, and US PGA Championship winner Jason Day. Both are sitting at -11, and both shot 7 under for the day.
The two fed off each other over the round, and it's going to make for a great final pairing tomorrow. It's great viewing when one player spurs on the other. We can't wait.
A victory by Bae would put him on the Presidents Cup team in his native South Korea, which could pose a bit of a dilemma for the authorities there. A FedEx Cup title comes with a five-year exemption, but National Service in South Korea is a minimum of 21 months for the Army and Marine Corps.
One shot back on -10 is one Mr. Bubba Watson. He carded a -3 under 67 to add to yesterday's 68, and Thursday's 65. His driving accuracy is still a bit shaky, but he's doing something right, and is right in contention. You just get the feeling that Bubba really wants this one, and someone is going to have to try really hard to prize the Barclays from him.
Two shots behind is Ryan Palmer, whose father tragically died in car accident just last week. Palmer knew it was best to play The Barclays, and he's been playing well. He had a 3-under on Friday to add to his -1 under on Thursday, and today had his best round with a -5 under, which included 7 birdies and 2 bogeys.
"It's been difficult, obviously," Palmer said. "Inside the ropes it's been a little easier because I'm able to kind of get away and play with some ease and some peace, not allow shots to affect me as much, just because I think at the end of the day we're just playing golf. I'm able to go out there with a little bit of calmness." It's a brave decision, but if it is giving him some respite from his grief, and the ability to focus on what he does best, then it's the right thing to be doing for sure.
So who shot the round of the day? Well that's a no brainer. Introducing Mexican born golfer Carlos Ortiz, with a magnificent -8 under 62. This shot him 49 places up the leader board, and he's now tied seventh. Three wins on the Web.com tour got him his full PGA Tour card for 2014 - 2015, and he was also voted Web.com Tour Player of the year. So he's clearly a rising star. But a 62! That's one hell of a calling card.