News
Apr 20th, 2016
Australian Murray cod have a taste for golf balls
Here's one with a belly full
Words: James Greenwood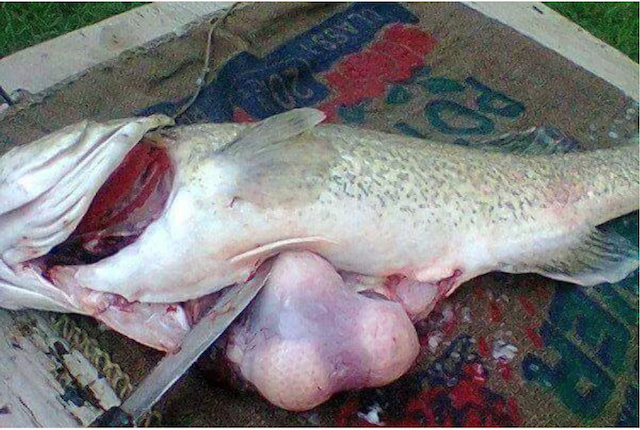 Murray cod are the top predator of the Murray-Darling river system in Australia. And this one seems to have developed a taste for golf balls.
A photo supplied to ABC Riverland by a fisherman shows a Murray cod with a belly full of golf balls.
The photo attracted strong interest when posted to the ABC Riverland Facebook page.
"I've seen one with five golf balls in it," Charl Charlstrom commented.
Charlie Allcorn said: "Makes sense to why the old man used to catch them on boiled eggs!"
Retired scientist Stuart Rowland studied the Murray cod while working with NSW Fisheries for more than three decades.
He told ABC Radio that it was not uncommon for the Murray cod to eat rather odd meals, including golf balls.
"[The cod] can potentially grow over 100 kilograms so it's got a very big mouth and it's a carnivorous fish that eats anything that comes in range when it's hungry," Mr Rowland said.
"This includes the natural food it feeds on, including shrimps and yabbies and small fish and crayfish, to things that come in from humans, like chops and golf balls."
Mr. Rowland said it was unlikely such a strange meal would upset the fish.
"Fish have a marvellous capacity to reject really hard things like the shells of mussels, or hooks or so on," he said.
"They either reject them or break them down."
For more odd things that you cam find on a golf course click here or on the image below.