News
Aug 7th, 2015
Aussie Olympics Debate
Rio or bust?
Words: Sandy Carlisle Photography: Getty Images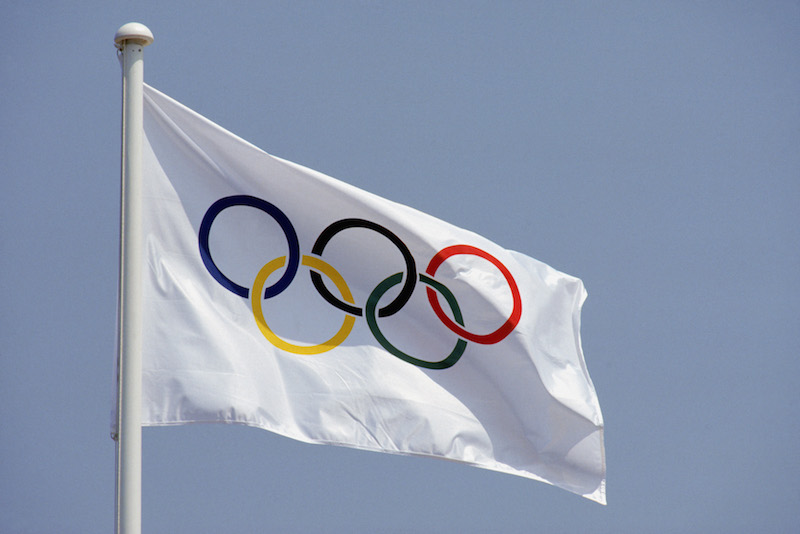 The Olympics. We love it. Who doesn't? Watching your country compete in one of the biggest competitions on the planet gives us the ultimate highs and lows. Passion, adrenaline, disappointment, anxiety, lesser known sports suddenly becoming the most important thing in your life... and making you stay up way past your bed time on a week night…
And, like the FIFA World Cup, it only comes round every 4 years. Which makes watching it even more exciting, and practically makes it unmissable. Doesn't it? Does it?
Golf is to return to the Olympics for the first time since 1904. Excellent. And in a time when professional tours, organisations, golf websites and golf club committees the world over should all be on a mission to grow this amazing game of ours, everyone thinks that having golf in the Olympics will be a good thing. Right?
Construction continues at the golf course in the Barra da Tijuca neighborhood with nearly one year to go to the Rio 2016 Olympic Games
But there's an interesting debate going on right now between some of Australia's top players. A year out from golf's return to the Olympics, Adam Scott and Jason Day have differing views on the new format. Scott is not ruling out a no-show, while Day can't wait to have a go at getting a gold medal round his neck.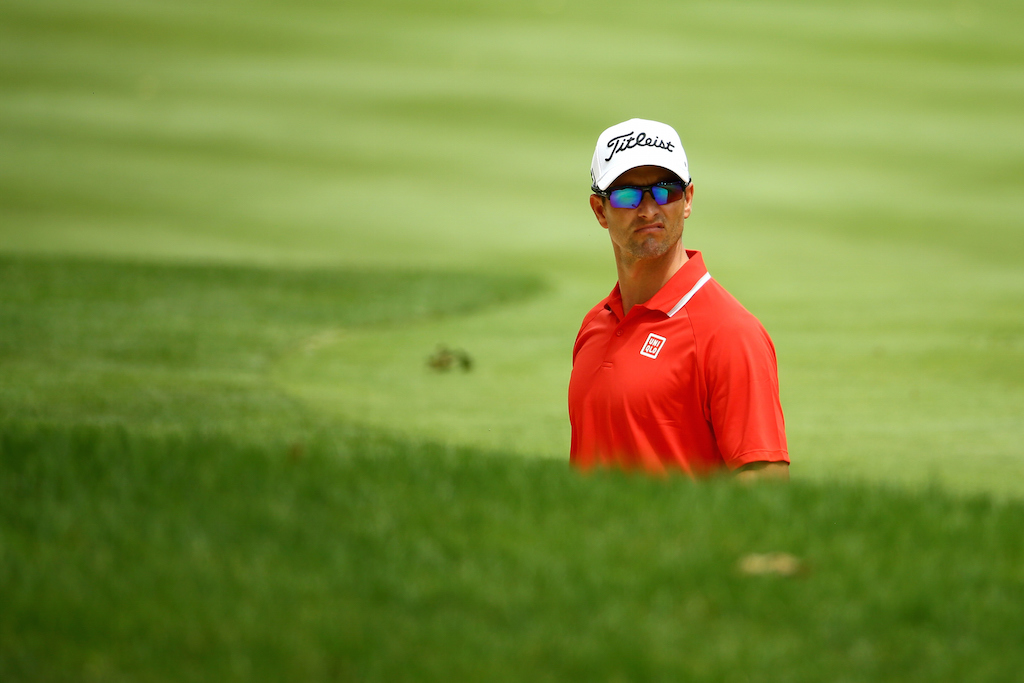 Adam Scott - Majors bound
The professional tours around the world for men and women are already very busy. Top players sit with their management teams at the beginning of every year to work out the best schedule for them, considering the top tournaments, qualification process, which courses they play best at, which tournaments they want to support, along with all the international travel to take into account - those air miles…
Scott and Day are currently in line for selection as Australia's men's team but Scott has expressed little interest in playing for a gold medal during an already busy time in the golfing calendar. Golf's inclusion to the Olympics has made it necessary to reshuffle the major championship schedule in 2016. The Open will be held July 14th-17th, and the US PGA Championship moved forward to July 28th-31st before the Olympics is held August 11th-14th.
Scott said, "It is absolutely a possibility I won't go as it's not a priority in my schedule. It (an Olympic medal) is nothing I have ever dreamed of having and it really doesn't have any significance for golf..."
"I just don't think it is the pinnacle of our sport, and it shouldn't be, and to be honest it won't be. The majors hold priority, they are the toughest test."
"It is not even a strong field down there so how can it be given that much importance? You are not seeing the best of the best. It will just be a fun exhibition for golf."
The field will be decided based on the world rankings on July 11, 2016, with all players within the top 15 being eligible, but no more than four from any one country. The rest of the 60 spots will be filled up with a maximum two players per country for countries that don't have more than two players in the top-15. So for Australia, Day (currently No. 4) and Scott (No. 11) would play, but no other players would qualify. The lowest ranking player that would qualify as it stands is Mark Tullo from Chile, who currently sits at No. 336.
Scott is Aussie through and through, and made it very clear he loves representing Australia.
"I am honoured to represent Australia but I feel like I represent Australia every week I play out here on tour."
"I also feel like there are some athletes who only get their shot to medal every four years and that's the pinnacle for their sport and I am not sure golf has a place there. "
"If part of the reason is growing the game, I believe amateur golf in the Olympics would certainly inspire a lot of young people to play — and if you take it up early there is a good chance you are going to continue playing throughout your life."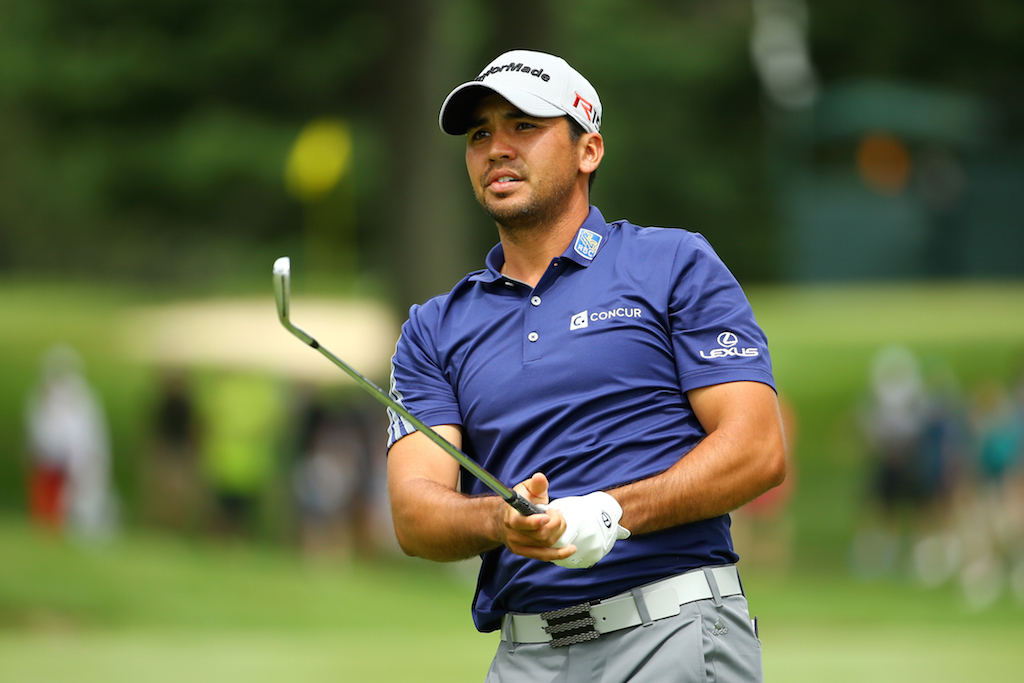 Jason Day - Olympics bound
Jason Day also holds concerns regarding the schedule for the year but has a different outlook to Scott.
"I am excited about it because the last time a golfer won a gold medal was 1904 so that's a long time ago."
"People train their whole lives to win a medal or just compete at the Olympic Games, so to win one would be amazing. "
"Whenever you represent your country you are doing something great. If I look at my trophy case one day and see a gold medal and you're talking about it with your son or your grandkids, that goes down in history forever."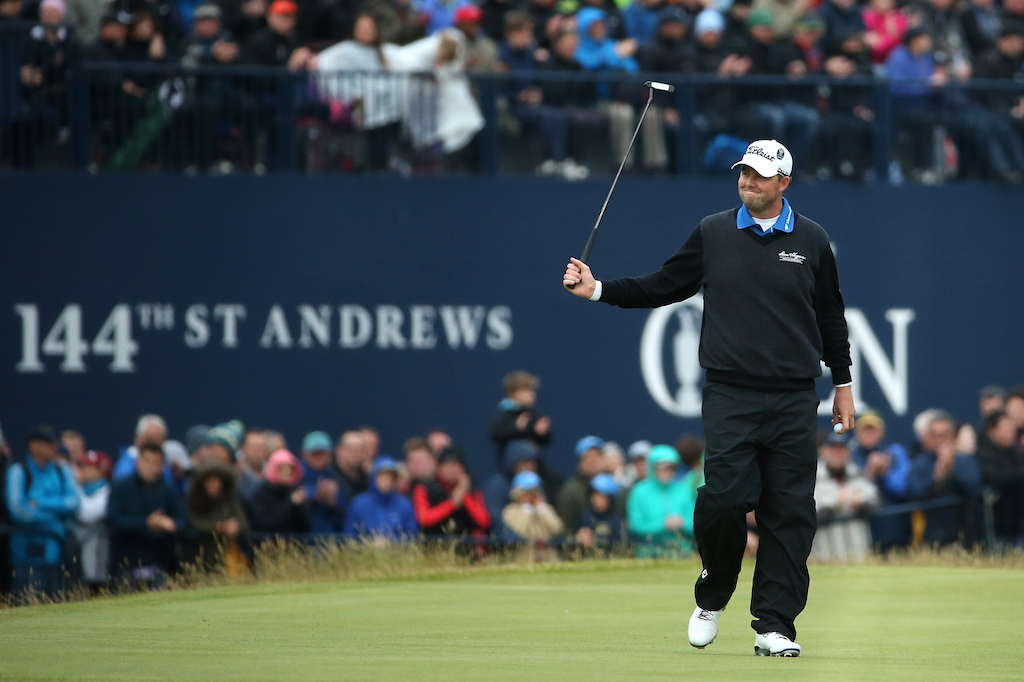 Mark Leishman - somewhere in the middle...
Should Scott decline to play for the Aussies, the next man in line is Marc Leishman, currently ranked No. 30 in the world, but he's not sure either...
"I would classify myself as somewhere in the middle," said Leishman.
"I am not jumping out of my skin to play it but, having said that, it would be amazing to win a gold medal and I absolutely love representing my country."
This debate is only going to get hotter the closer we get to qualification. It'll be interesting to see what the top players from round the world will decide as we move closer to that opening ceremony. Watch this space.
What do you think? Should players be there? Give us your comments below.
Players from selected countries who would qualify as of today's rankings
 USA

 Jordan Speith (No. 2)

 Bubba Watson (No. 3)

 Rickie Fowler (No. 5)

 Jim Furyk (No. 6)

 IRELAND

 Rory McIlroy (No. 1)

 Shane Lowry (No. 48)

 

 

 AUSTRALIA

 Jason Day (No. 4)

 Adam Scott (No. 11)

 GB

 Justin Rose (No. 8)

 Danny Willet (No. 24)

 SOUTH AFRICA

 Louis Ousthuizen (No. 13)

 Branden Grace (No. 28)

 SPAIN

 Sergio Garcia (No. 10)

 Miguel A. Jimenez (No. 56)
TAGS: Olympics, Rio 2016, Adam Scott, Jason Day, Mark Leishman, Golf In The Olympics, News, 2015, Olympic Golf, 2016