News
Dec 12th, 2016
Arnie's Masters trophy goes for $444,012
Second highest price for golf memorabilia ever!
Words: James Greenwood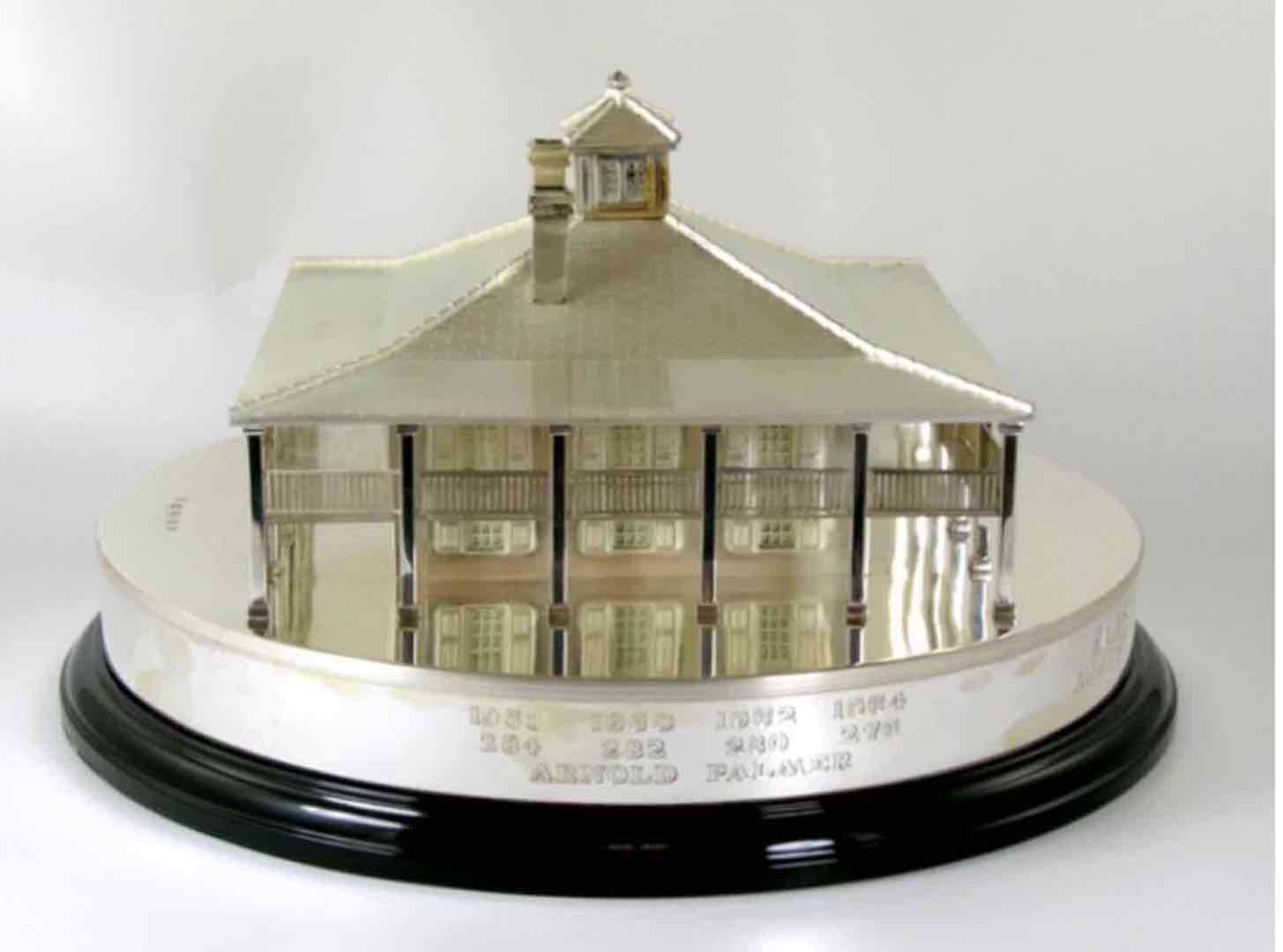 Bidding ended at $444,012 for Arnold Palmer's Masters trophy, making it the second highest price achieved for an item of golf memorabilia. But the Palmer family were not best pleased.....
The record stands at $682,229 for Horton Smith's 1936 Masters green jacket in 2013.
"Arnie did it again," Ryan Carey, co-owner of Green Jacket Auctions, told ESPN's Darren Rovel. "We knew that this was a special piece, but even we were impressed by the level of interest from Arnold Palmer fans. Simply put, people love Arnold Palmer. There's a strong case to be made that Arnold Palmer is destined to become the face of the modern golf collecting hobby."
But according to a statement in the ESPN report, the Palmer family found the sale "disappointing." The trophy was intended to be shown at a golf museum at Bay Creek Resort in Charles, Vancouver, that it was never built.
"Ultimately, these owners did not build the museum and, instead of sending the trophy to Arnold, the owners sold the trophy to a third party without notifying the family," the statement from the Palmer family said. "It was always Arnold's intention that this trophy would be placed in an appropriate museum or institution with which he was personally associated. We hope that the winning bidder in this auction will allow the trophy to be publicly displayed so that it can be appreciated by fans of Arnold Palmer for years to come."
No one knows who the buyer is, or which country they come from, so we shall have to wait and see if it ever gets to go onto public display.
Related:
How a Green Jacket was discovered in a charity shop