News
May 2nd, 2017
Anthony Joshua - the Tiger Woods of boxing
According to Barry Hearn
Words: James Greenwood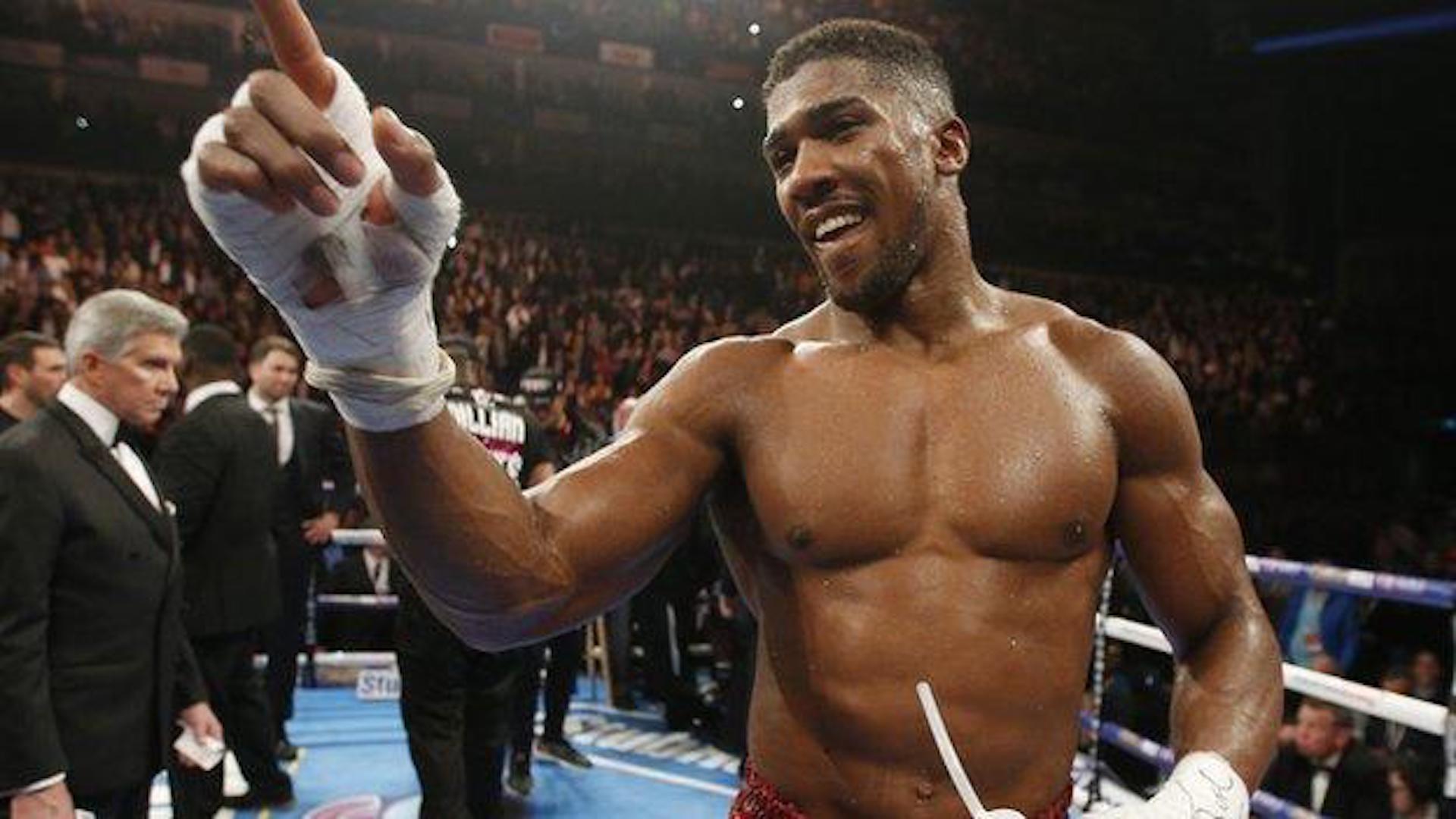 Anthony Johnson can make the same game-changing impact on boxing as Tiger Woods achieved in golf, according to Barry Hearn.
Hearn is backing Joshua to achieve his stated ambition of becoming boxing's first billionaire fighter, following his victory at Wembley Stadium against Wladimir Klitschko.
The 11th–round stoppage elevated former Olympic champion Joshua to superstar status on a global stage.
https://www.youtube.com/watch?v=-n4Sv9ASGIM
The 27-year-old holds the IBF, WBA and IBO belts now, and there is already a possible rematch against Klitschko on the cards.
Hearn is chairman of Matchroom Sport, whilst his son Eddie heads up their boxing division.
"All sports need flag-bearers," said 69–year–old Hearn.
"The Joshua effect is very similar to the Tiger Woods effect in golf, where people who are not so interested suddenly become interested, where young people become aspirational to follow in someone's footsteps.
"For that they need a role model and Joshua is the finest role model I have seen in sport, period. He's number one.
"I think there's a trickle–down effect of benefit, not just to Joshua who's going to be probably the first boxing billionaire if he carries on for 10 years like this and he may do it, he's probably favourite to do it.
"It can also have an effect on other boxers, on the whole concept of boxing as a sport, of the social benefits and of the opportunity that exists for kids that live the right life.
"On a social level it's a watershed moment in terms of perception for the sport."
Commenting on his son's new status, Hearn senior said: "For Eddie it's made him the number one boxing promoter in the world and it brings with it an awful lot of power."
The Hearn's certainly know what they are talking about when it comes to golf, as they run the Challenge Tour. The money is rather different at this end of the game, but they know that with Anthony Joshua they can enter the Tiger league.
Related:
Tiger Woods tops the Forbes money list