News
Sep 17th, 2016
American Golf has announced its first ever Seniors Champions
Take a bow Ian Hendry and Martin Leo
Words: John Dean Photography: American Golf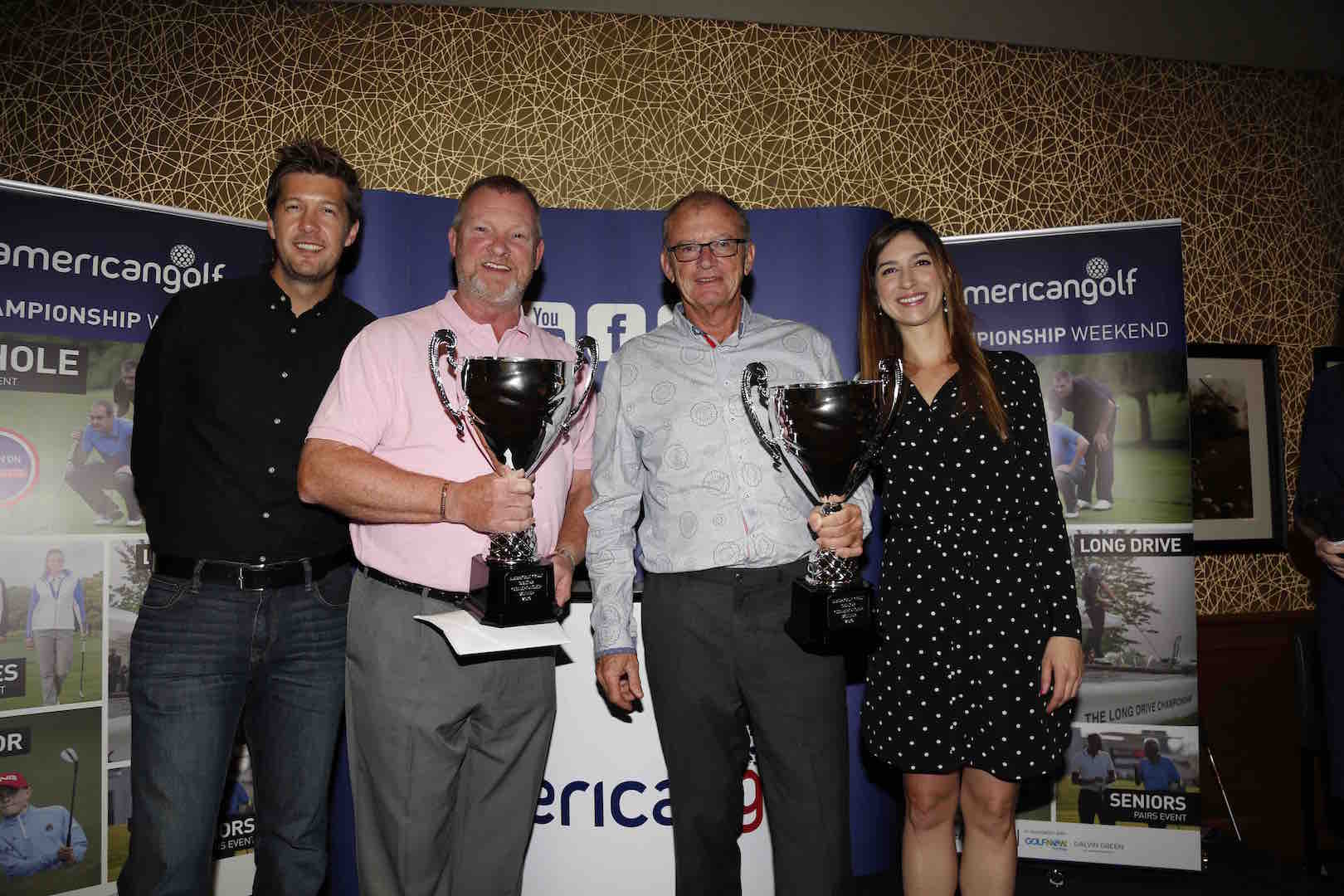 American Golf has announced Ian Hendry and Martin Leo as its first ever Seniors Champions. After two rounds of high quality golf the low handicap pairing totalled a hugely impressive 78 points in the face of very difficult conditions to take the title by six points. In second place from Vale Royal Abbey Golf Club were pairing Andrew Threlkeld and Nigel Wells who edged out Alan Simpson and Alan Drew on countback with 72.
The Seniors Final took place over 36 holes across two days on the Brabazon course at Ryder Cup venue The Belfry. From the off Hendry and Leo set down a marker with 40 points against a stiff wind in round one despite facing an interesting personal challenge as Ian, who plays his golf at Bognor Golf Club, explains, "I was on a boating holiday until Thursday so all through the first round I still felt like I was at sea. I flew back on Thursday night and drove from Bognor on Friday morning to make the tee time but I'm so glad I did. American Golf have been fantastic hosts and we played some great golf."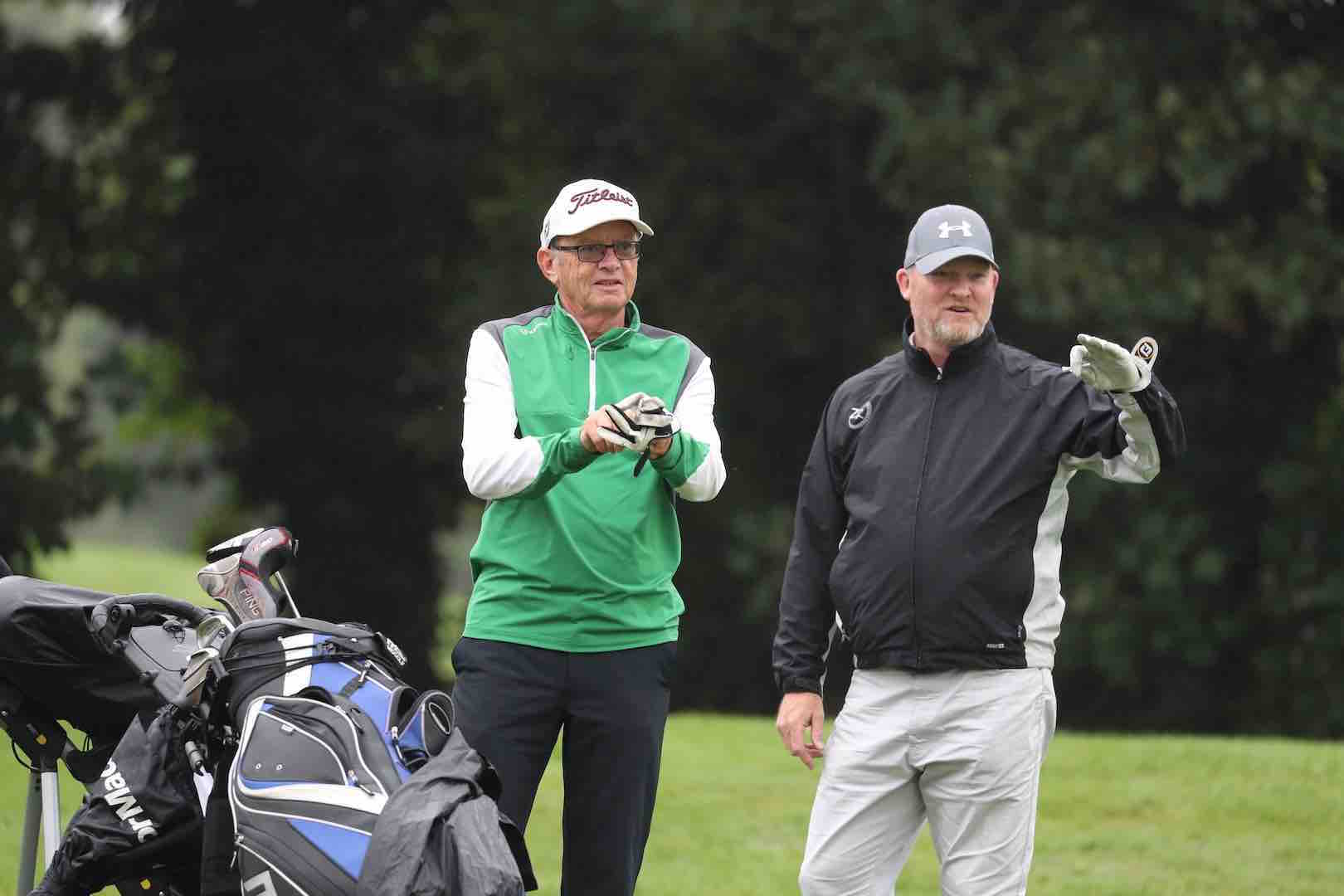 Sitting in top spot by two points overnight, Hendry and Leo set about a repeat performance of their first round in torrential rain. Consistent golf and impeccable teamwork saw them pick up 38 points to secure victory by six. Goodwood Golf Club member, Martin, explains that it was the dovetailing of their games that ultimately paid dividends, "To get the chance to play a Ryder Cup course from entering a free competition has been amazing. We mixed in some good golf with some bad shots but as a team we combined really well. It was our first competition together but it definitely won't be the last as I already can't wait to come back and defend next year."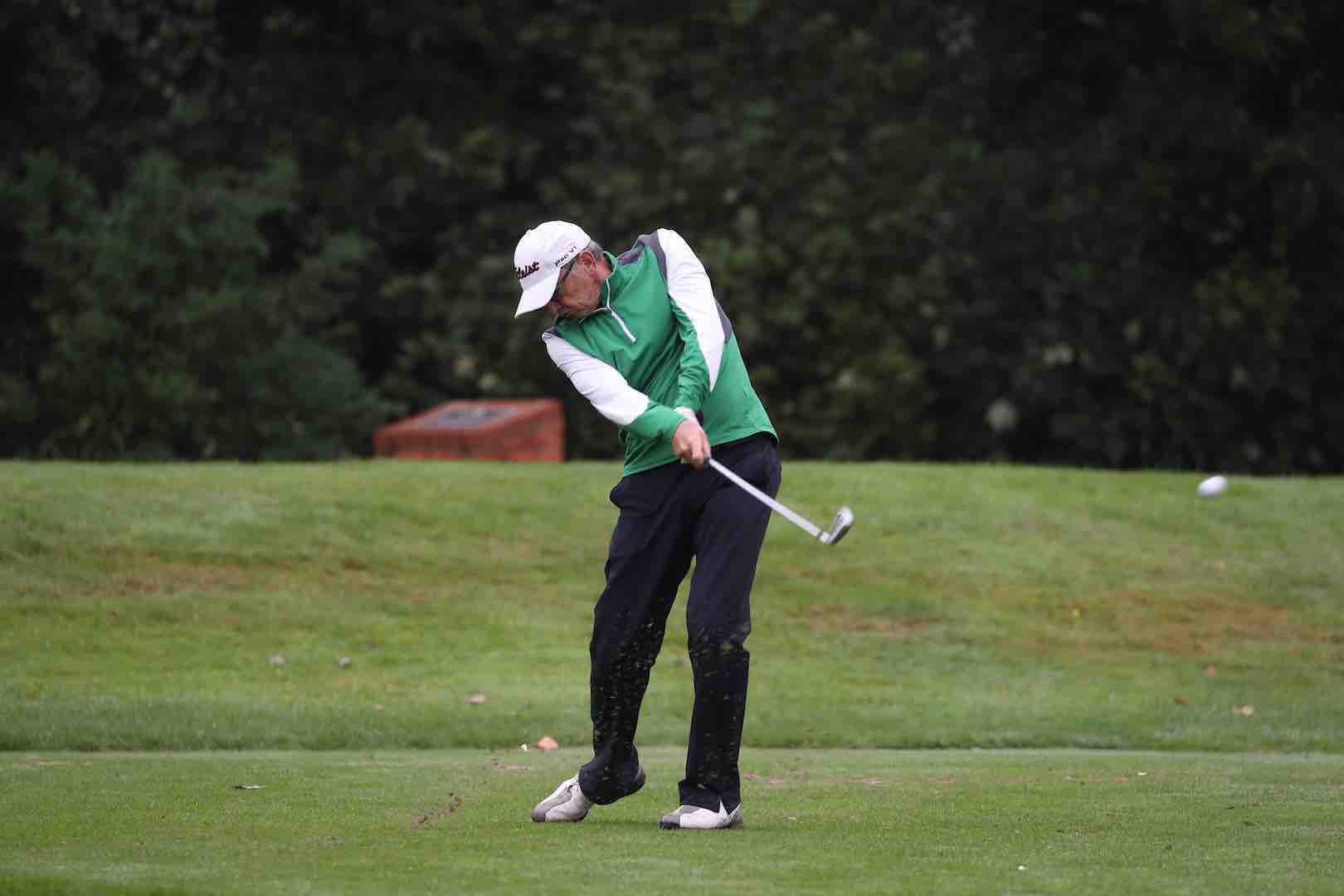 Daniel Gathercole, Director of Marketing and Communications at American Golf commented on their win, "Ian and Martin play off 7 and 5 so to come in with 78 points is an incredible achievement. They played perfectly as a team all weekend and whenever I saw them they had big smiles on their faces. It's that kind of approach that we love to see at our Championships and I can only hope that our future Champions enjoy it as much as these guys did."
The last event of the weekend was the hotly contested 9 Hole Championship. Irish duo Kevin Commins and Thomas Muldoon who play their golf at Ardee and Cloverhill Golf Club respectively fell at the semi-final stage in 2015 and were clearly determined to get the job done this time round. Up against father and son pairing Steve and James Hodgson, the matchplay final was a close affair with both teams taking it in turns to go 2 up.
With the last hole to play Kevin and Tom were 1 up and with with 4 safe tee shots away, the Hodgsons were sat in pole position close to the water and the green in sight. Kevin had 215 to the pin and took a 5 iron. "I couldn't help but think of Christy O'Connor's famous shot to beat Fred Couples from the same spot in the 1989 Ryder Cup," commented Commins after the round. "As soon as I hit it I knew it couldn't have gone better and that we'd have at least 2 puts to win the match." And putt out they did for a fantastic win, taking the final 1 up.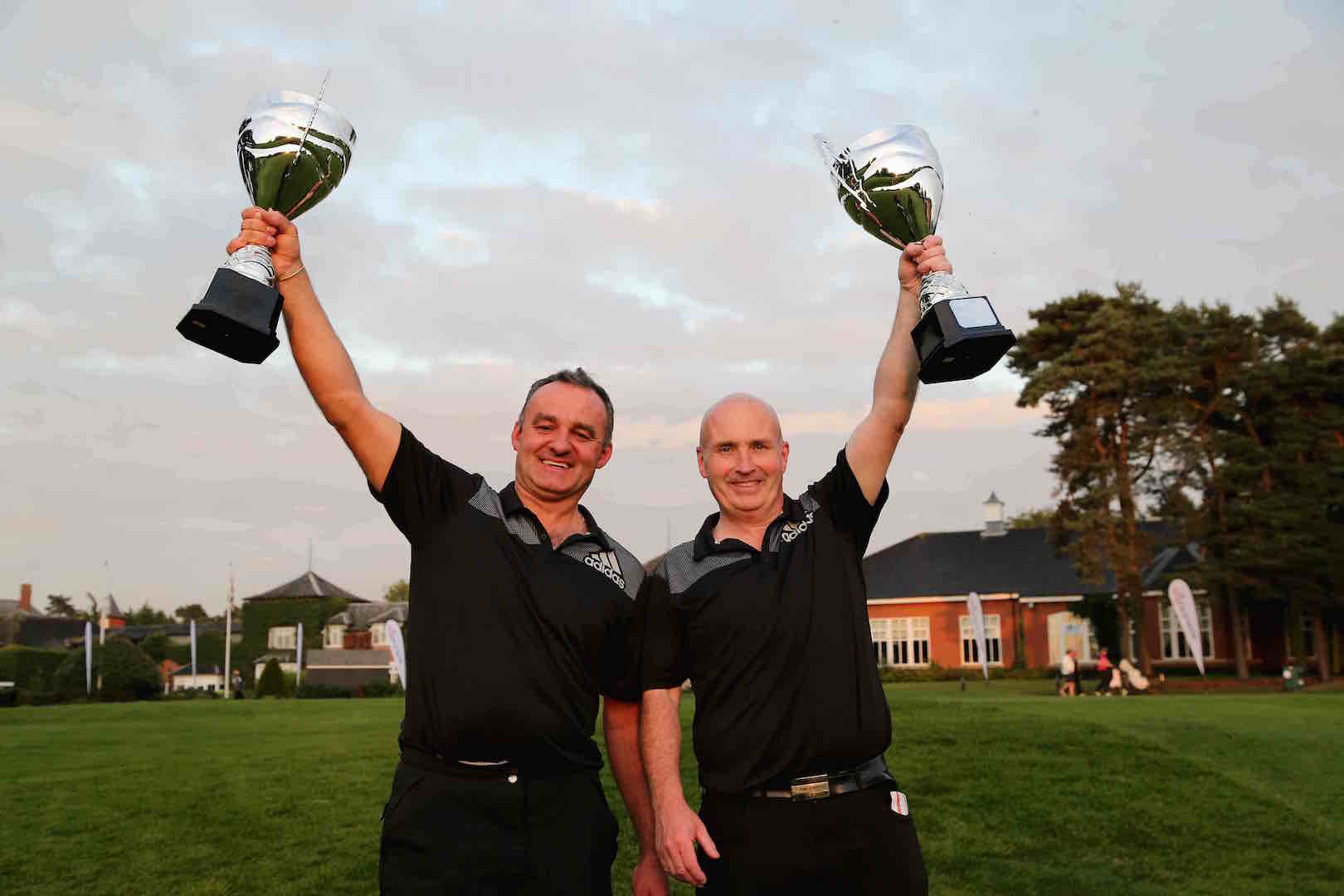 The Seniors and 9 Hole Championships have been hugely successful and will return alongside the Junior, Ladies and Long Drive Championships in 2017. American Golf is also introducing five new free tournaments next year: The Family Cup, Pitch & Putt Championship, Adventure Golf Championship, Scratch and Individual Championships will sit alongside the existing events and are aimed at getting more people playing more golf more often.
SENIORS FINAL RESULTS
| | | | | |
| --- | --- | --- | --- | --- |
| Player | RND1 | RND2 | TOT | |
| Ian Hendry | 40 | 38 | 78 | 1st |
| Martin Leo | | | | |
| Andrew Threlkeld | 36 | 36 | 72 | 2nd |
| Nigel Wells | | | | |
| Alan Simpson | 38 | 34 | 72 | 3rd |
| Alan Drew | | | | |
| Don Campbell | 30 | 41 | 71 | |
| Keith Gordon | | | | |
| Martin Derrick | 37 | 34 | 71 | |
| Andy Gilbert | | | | |
| Simon Golsby | 34 | 32 | 66 | |
| Frank Munger | | | | |
| Nick Barratt | 33 | 31 | 64 | |
| Paul Robbins | | | | |
Related:
Click here or on the image below for more on how to drive the ball 380 yards