News
Mar 3rd, 2016
Amazing: Tiger Woods Witnesses 11-year-old's Hole In One At Bluejack National
Taylor Crozier stuns all at USA's 1st Tiger designed course
Words: Tim Southwell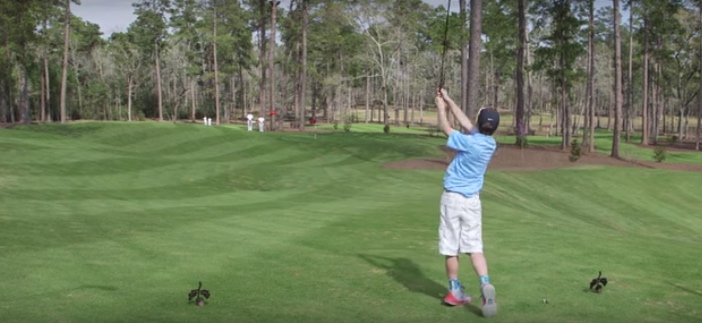 You're 11 years old. You've won the chance to play golf with Tiger Woods, and as you're 11 years old he's the greatest golfer of all time, or at least that you've ever heard of. You're playing on the new par 3 course at BlueJack National, Tiger's first course design in front of hundreds of people. First tee nerves? What first tee nerves?
https://www.youtube.com/watch?feature=youtu.be&v=NxAoz2eE_ZM&app=desktop
Check out that action. While you're at it, check out that reaction! Cool as a cucumber. Taylor Crozier, you little legend. 81 yards, hole in one, and  you're one up against Tiger Woods. Life only goes down hill from there...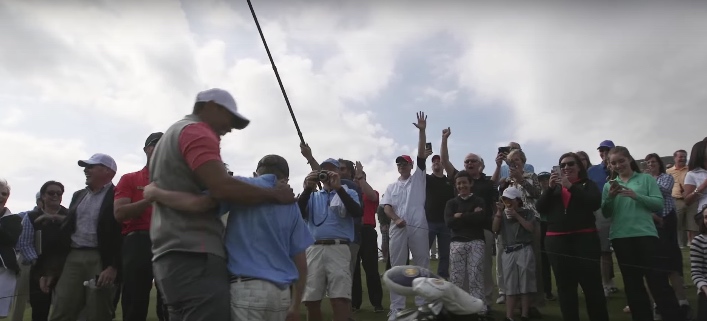 Bluejack National - Tiger talks us thorugh the story and what makes it so special.
https://www.youtube.com/watch?v=pHhK6xROdIE
TAGS: Tiger Woods, Bluejack National, News, 2016