News
Jun 10th, 2016
Amazing Mazagan
Morocco at its finest
Words: John Dean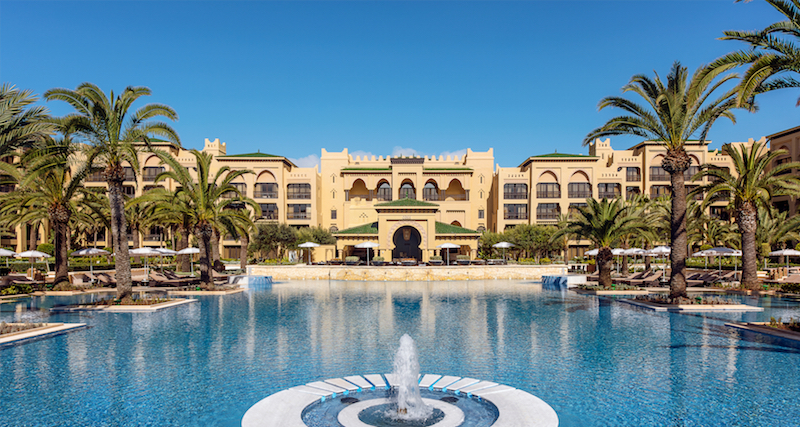 I have flown into Casablanca to stay at the 5 star Mazagan Beach & Golf Resort, an hour and a quarter further down the coast. It has a Gary Player course, and I am here to look under the bonnet. Here's what I found out.
There's plenty to get your head around at the Mazagan Beach & Golf Resort, that's for sure. Firstly, it has scale, and it knows it. There are 500 rooms, and 1200 staff serving the guests' every need. This is quite unashamedly not a little boutique hotel.
But with scale there comes opportunity, as well as a much more personal experience than I would ever have imagined possible. And let's not forget price either, as here a twin room will only cost £157  per night, which is exceptional value for a proper five star offering.
The first thing you will be struck with is the high level of security. But it's not what you think. Morocco is a peaceful country. Rather, there is a big casino on site, which attracts high rollers from right across the region.
It's open 23 hours a day, has 410 slot machines and 60 gaming tables, and if that's your bag, then viola! But I steer clear. I'm here to chill out and not be tempted by the spin of a wheel, or a lucky hand on the card tables.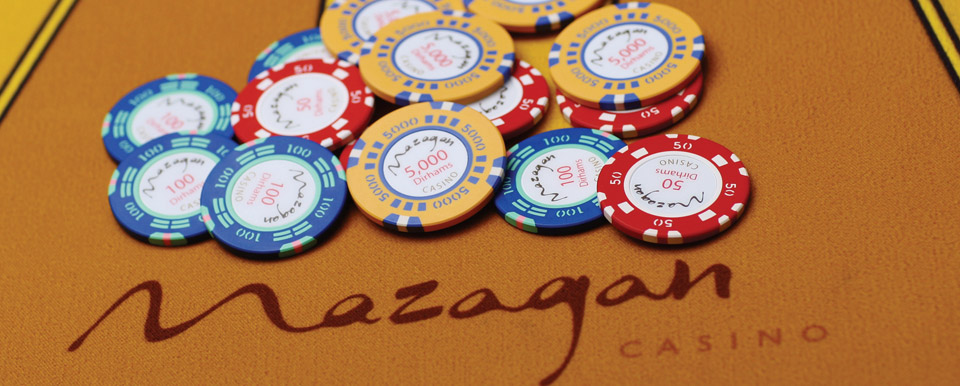 Checked in, I find my room – which is a long walk through six different court-yarded areas, and I'm feeling a bit overwhelmed by the sheer scale of the place.
My room looks out over the Atlantic, and I leave the doors open to be lulled to sleep by the gentle sound of the breaking waves.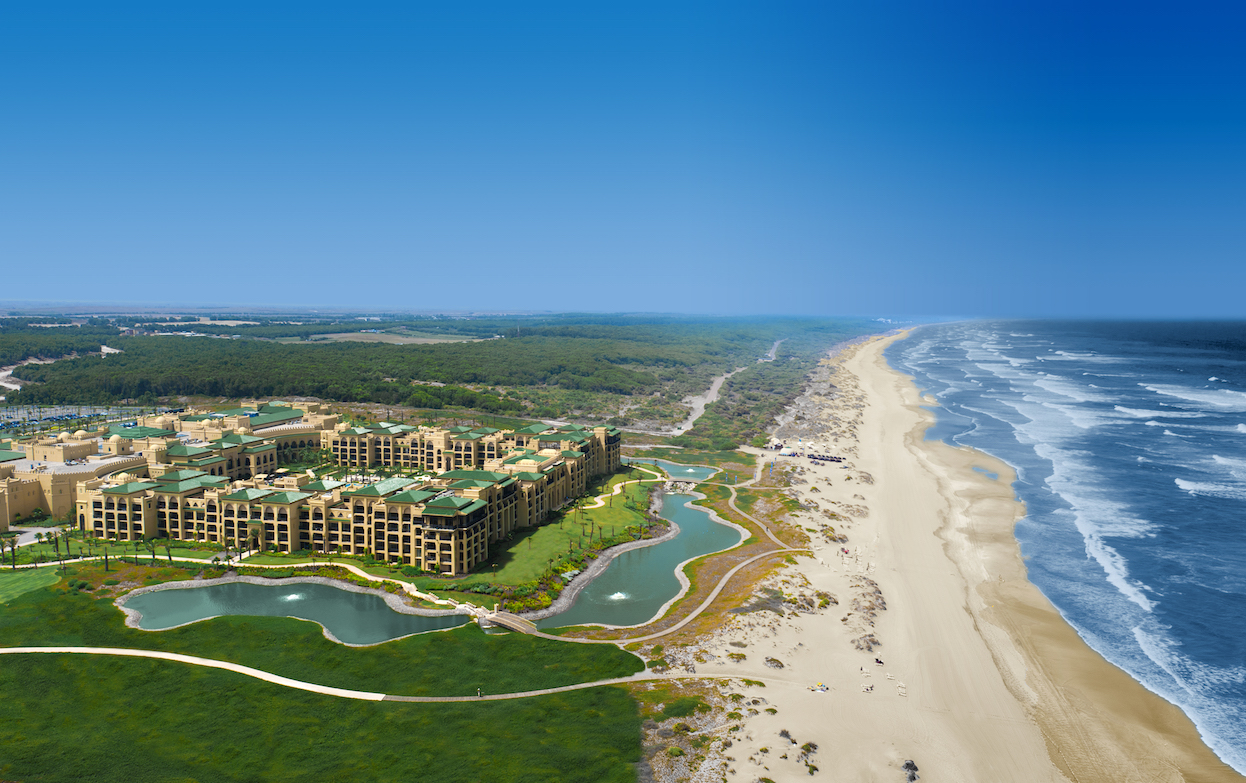 But once I get my bearings, I start to feel more at home, and ready for what the resort has to offer. And there are 'So many activities.'
Breakfast is in their Market Place restaurant, one of fourteen on the resort. The service is friendly and efficient, and you just can't fault what's on offer. It's the full international treatment.
The French influence is in evidence as the baked beans are haricot beans, which make a welcome change. And the coffee can come French breakfast style, which they call 'nos-nos' – half coffee and milk.
My first day is not about golf, but sampling the other activities that the resort has to offer. So it's down to their seven-kilometer long beach, and a crack at Quad biking. I blast my way down the flat sandy beach, and get an alluring glimpse of the golf course, which is my mission for tomorrow.
It's then time for a quick horse ride through the surf, on a stubborn horse, who knows who is boss, and it isn't me for sure. The better horse riders in our group know how to get their horses going, gallop down the beach and 'frolic' in the surf.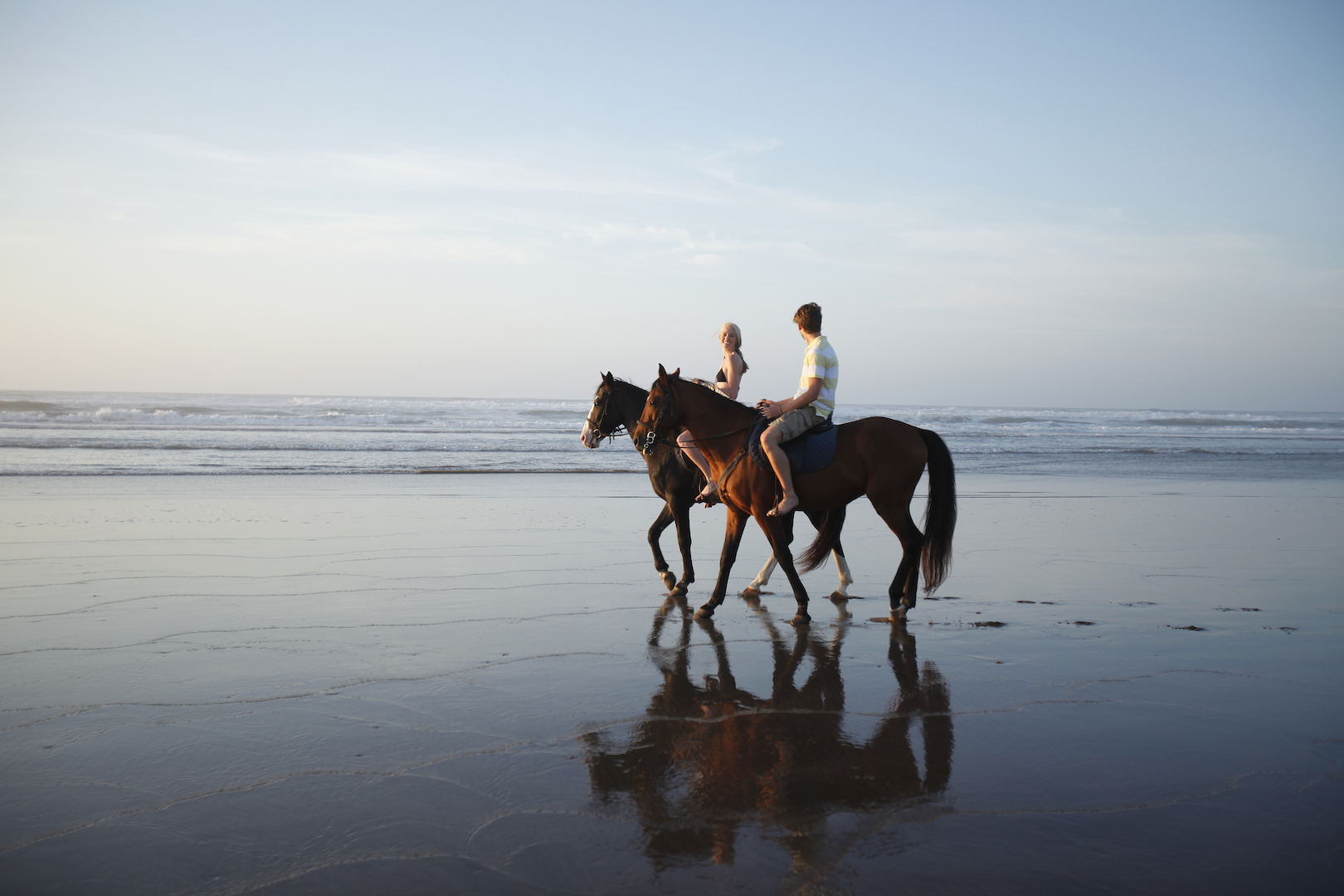 Then it's down to one of their three beach restaurants for a proper chill out, and a glass of their local Sauvignon Blanc, which is delicious.
There are three beachside restaurants and they are all quality chill out areas, which really make the resort. I could sit here all day, and watch the waves, whilst sipping the fine local wine and eating their gorgeous seafood.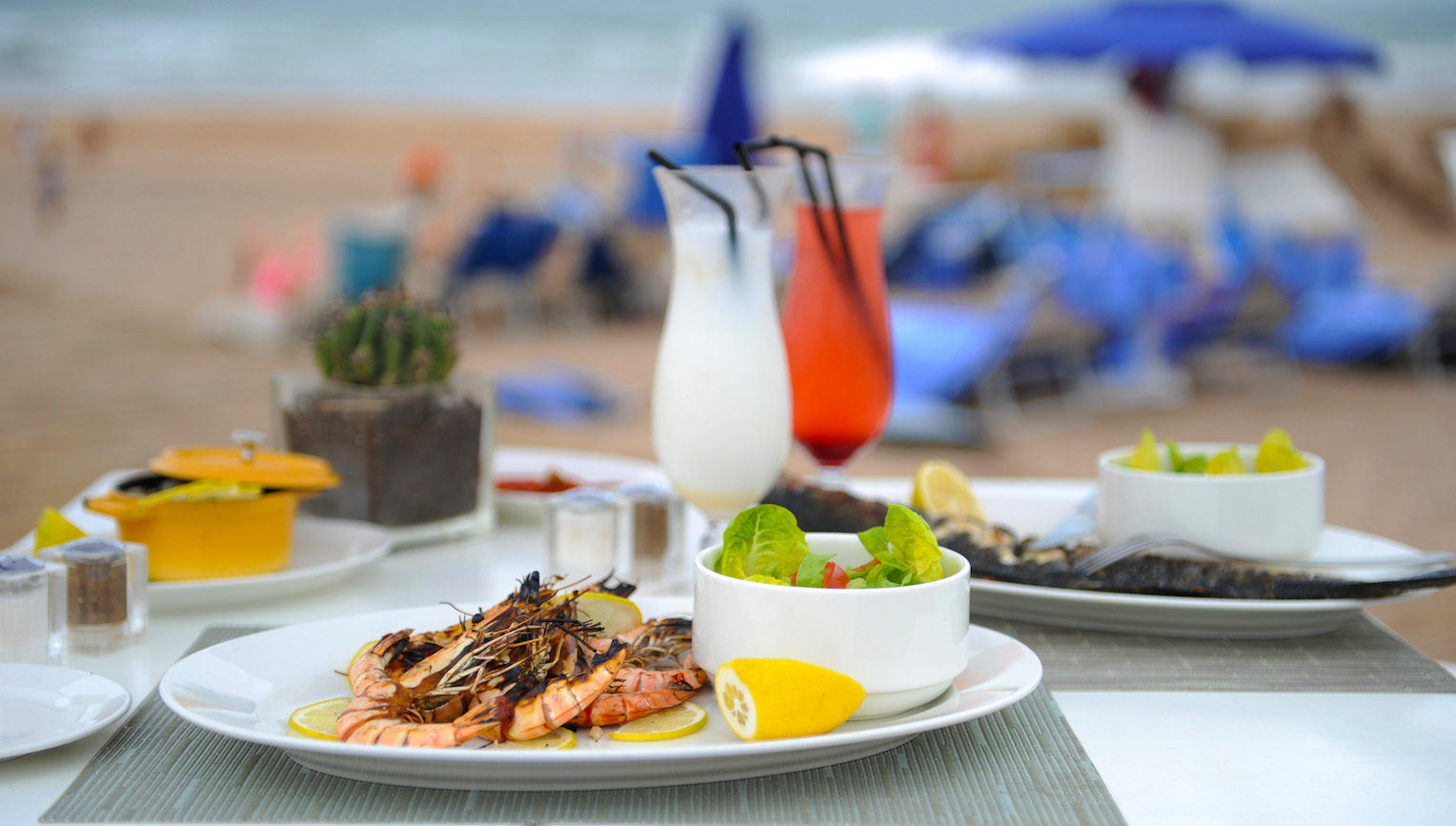 Next stop is a visit to their spa, and let's not forget that the whole spa scene that's now raging across Europe, started with the Hamman's of Morocco.
The resort opened in 2009, and all the masseurs have been here from the start, which is a testimony to how well the resort treat their staff.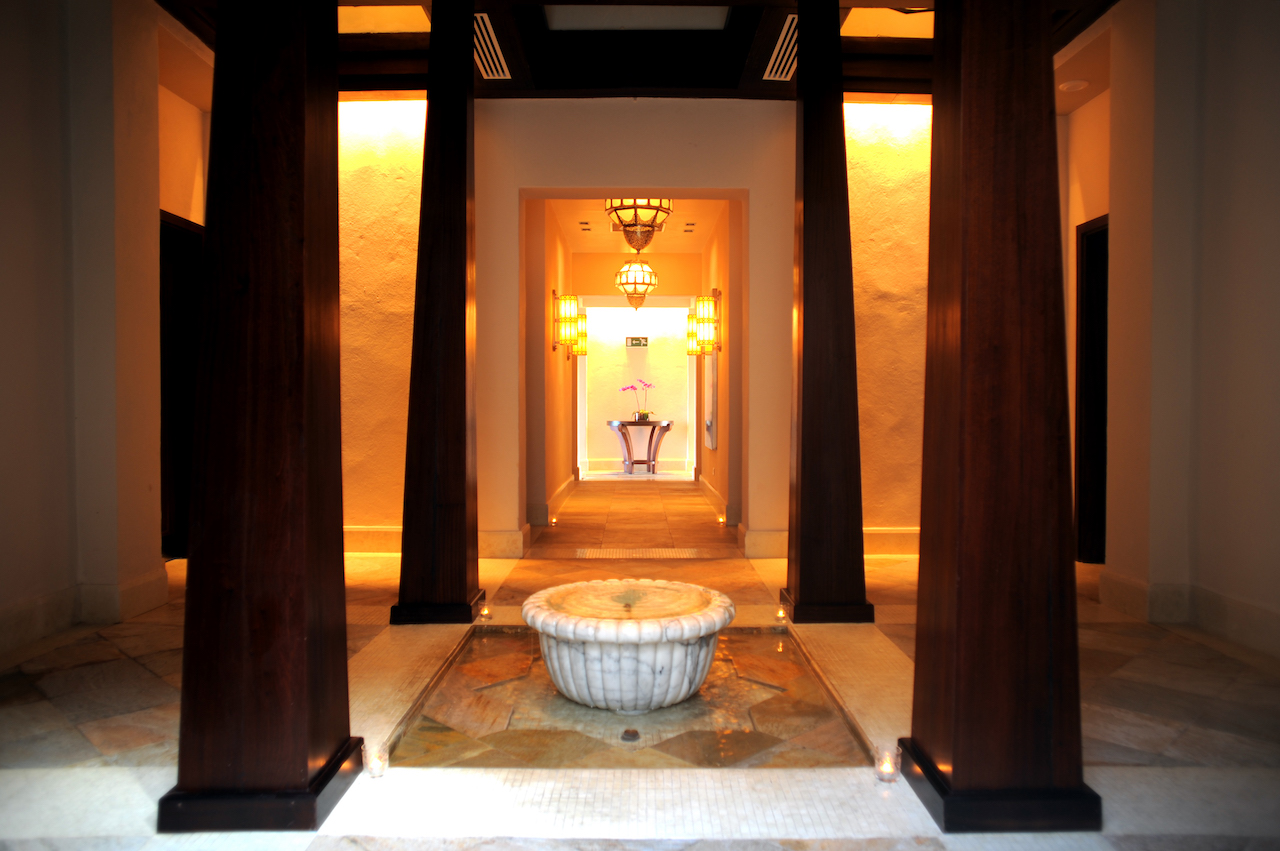 I am subjected to an amazing full-body massage, which leaves me completely exhausted, but exhilarated at the same time. And three days later I am still feeling the effects.
I have been properly cleansed. The massage is done with Argon Oil, which is an essential oil that is 'distilled' from the droppings of goats, which climb into the Argon trees, eat the nuts of the Argon tree and then 'export' them.
There's no letting up, and next stop is a visit to nearby El Jadjda, with its massive walls of roughly hewn stone. It's a UNESCO World Heritage Site, and it's right on your doorstep, so don't miss out. The main buildings are an enclave built by the Portuguese when they colonized the country in the 16th Century.
We wander the walls, before entering into the local market place, which is a proper UK healthy and safety nightmare, but fascinating and full of amazing spices, fruits and vegetables.
We taste some of the best chilli olives ever, eat delightful caraway seed bread and gorge on amazing Dates, which you can buy in stringed garlands.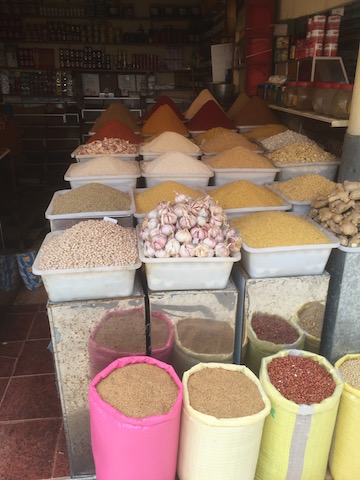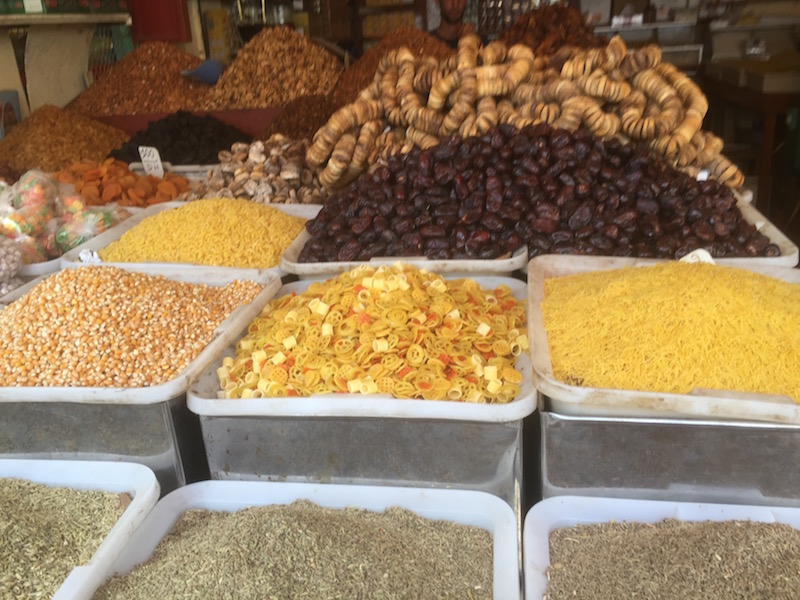 Dinner is in La Cave, their French Restaurant. And it is knock out good. I start with six oysters, and follow it up with a lamb dish, which is cooked for 12 hours, and melts in your mouth.
Because Mazagan Beach & Golf Resort has a lot of French visitors, who want the comforts of home, they have to deliver to a very high standard, and they do. This is not resort-food, as you would know it: far from it.
So who is the resort for? Well, I'd say couples and families are key to it. There are kid clubs for all ages up to 16, so if you want a bit of freedom it's all there to be had.
But equally it's a great place for golfers who want to play an amazing golf course (more of which later), and properly enjoy the finer things in life.
It's a big favourite for Swede's who want to escape the cold in November though to March, and as far as I'm concerned that's a big endorsement. The Swedes have high expectations as to quality of service, and if it ticks their boxes, it should tick ours as well.
And the climate is very heaven. It's warm, but there is always a doctor breeze coming off the Atlantic, so you are never too hot.
Mazagan Beach & Golf Resort may be big, but it also has a delightful intimacy, with great staff, fantastic food and wine, and a perfect climate. I will be back in a heartbeat.
Rooms at Mazagan Beach & Golf Resort start from 2200 MAD per night B&B (approx. £157.00). To book: http://www.mazaganbeachresort.com/
Related:
Click here or on the image below to read  about Mazagan's Gary Player designed golf course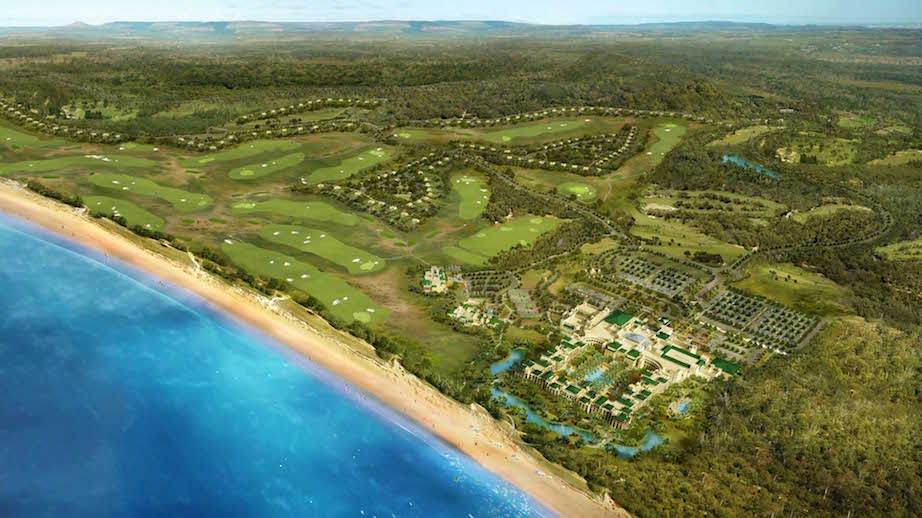 TAGS: Golf In Morocco, Mazagan Golf, News, 2016