News
May 18th, 2018
93 year old man makes hole in one
And then hangs his golf clubs for good
Words: GolfPunk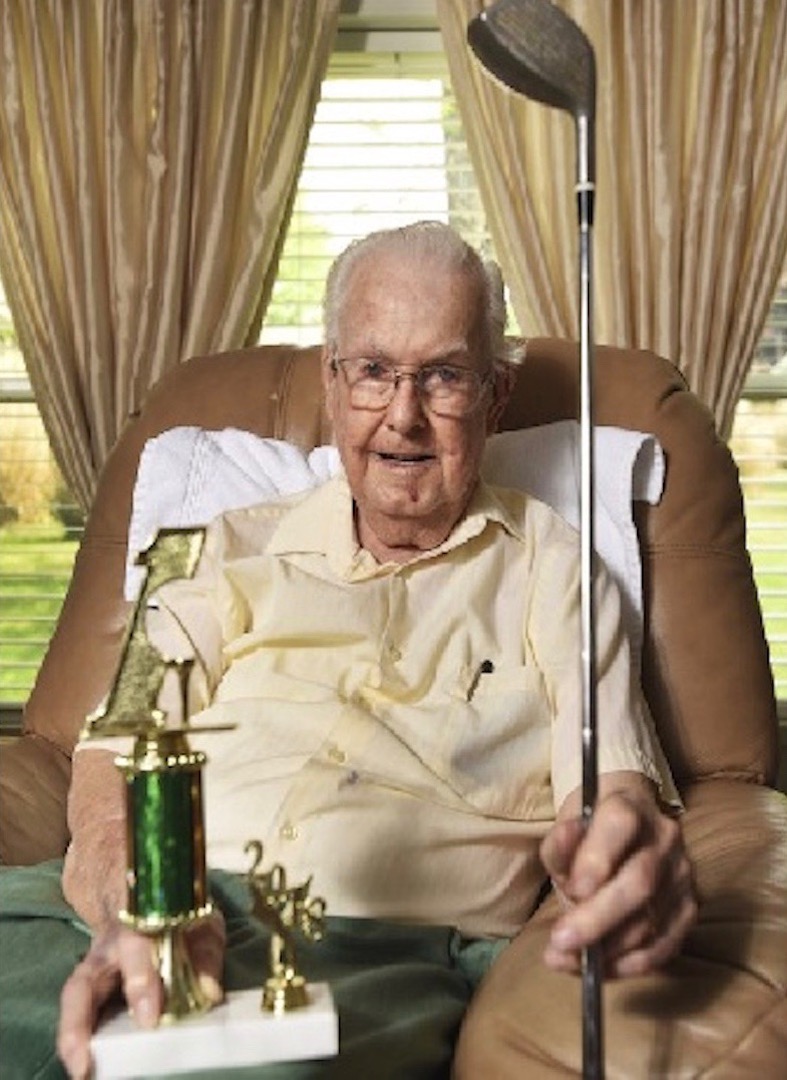 93 year old Ben Bender made his first ever hole in one after over 70 years of golfing, and then quit the sport for good.
Playing at Green Valley Golf Club in Ohio, Bender fired his five wood on the par 3 third.
"I'd come close to some hole-in-ones, but this one was level on the green before it curved towards the hole and went in," Bender told the Zanesville Times Recorder. "I was in awe watching it."
And with that final moment of triumph, it was time for Bender to hand up his clubs for good.
"I played a few more holes, but my hips were hurting and I had to stop," Bender said. "It seemed the Lord knew this was my last round so he gave me a hole-in-one.
"I was lucky to play golf this long, but I never expected (a hole-in-one). It was the last time I was able to play, and I think God had a hand in this. I loved the game and hate to give it up, but I can't play forever."
You might also like:
GolfPunk Magazine Issue 2: Read FREE here!! WIN an amazing golf break at the legendary Kulm Hotel in St.Moritz PLUS  a 4-Ball at top European course Monte Rei.