News
Oct 4th, 2016
91–year old gets hole in one
Career first!
Words: John Dean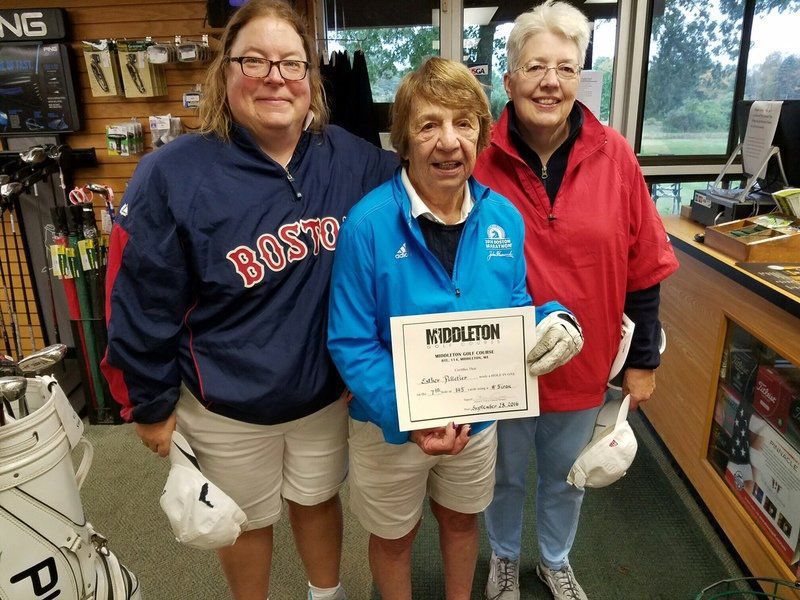 Esther Pelletier carded a triple–bogey six on the par-3 sixth hole at Middleton Golf Club, and was thinking of quitting the game. But her next shot was altogether better – her first ever ace!
"Maybe it's time I quit," Pelletier, of Andover, told her regular playing partners, Nancy Rainville, and Elizabeth Weilbacher, after that hole.
But they convinced her otherwise, and her next shot was a career first hole in one at the rip old age of 91.
"I was feeling for sorry for myself. I haven't played well this year, too many 5's and 6's," said Pelletier, who started playing with her brother when he was 17 in 1942.
"I just hit the ball and after that I couldn't see it when it got close to the green. My eyesight isn't as good as it used to be. The girls both said, 'Did you see that? It went in … It disappeared!' I said, 'Don't just say that to make me feel good.' We walked up to the green and I went right to the hole. They were right. It was right there in the hole. We gave each other high-fives."
"It was so exciting for me. I had never seen a hole in one," said the 69-year-old Rainville. "Esther can't see that far so we tell her where her ball goes. She was very excited. We all were."
Pelletier received a certificate from the course stating she hit her 5–iron 140 yards for the hole in one.
"I don't agree," she quipped. "That hole couldn't be longer than 110 yards. But I'll take it."
Related:
Check out this amazing ace at Bluejack National