News
Jul 1st, 2015
57? Surely Not?
Words: Conor Froud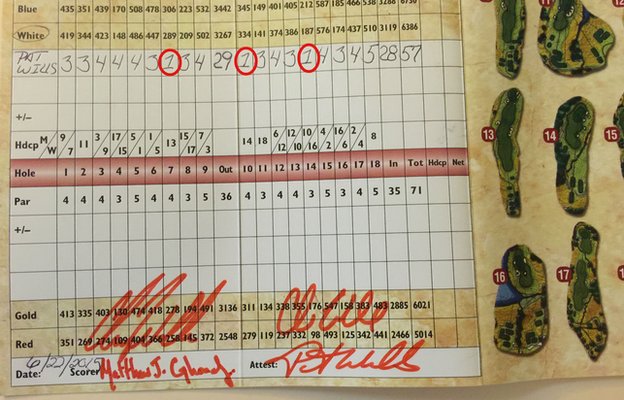 Many golfers would be satisfied with a single hole in one in their career, just one moment when all of the complicated golf swing came together in harmony and that little white ball disappeared after just one shot, but could you imagine a dream round where you got not one, not two, but three aces! This is what happened to American Golfer Patrick Willis he was quoted afterwards saying "When I got to the green I looked down and I don't even know what I felt – I was dumbfounded!".
The 59 year old had a surreal round which included two aces on par four's. The rarest score in the game, an albatross is almost unheard of but two in one round was a truly spectacular occasion for the amateur.
Its not the first time American Willis has defied the odds he has scored 22 aces in his career four of them coming on par fours. Willis thinks as much as its quite a technical ability he has to 'have a look at the man upstairs as well' admitting that there is a degree of luck involved in completing these momentous shots.
Willis was left mesmerised admitting "I don't know if I broke out in joy such was the disbelief" also stating that the feeling was "unreal". Even a seasoned golfer would have been surprised with scores like this and has led to skepticism about the reliability of the score however the former Marine Willis suggested "people are aloud to believe what they want to believe" showing humility and blocking out any criticism coming his way.
Considering that newly crowned Masters and US open Champion Jordan Speith has never scored a hole in one in his career makes Willis' achievements all the more impressive or leaves you to question whether this actually happened but I guess like Willis says it's all down to what you believe!
Leave Comments below letting us know what you think!
TAGS: 57, Willis, Golf News, News, 2015