News
Jun 29th, 2018
4-year-old golf prodigy makes hole-in-one
At 3 Hammers Golf Complex
Words: GolfPunk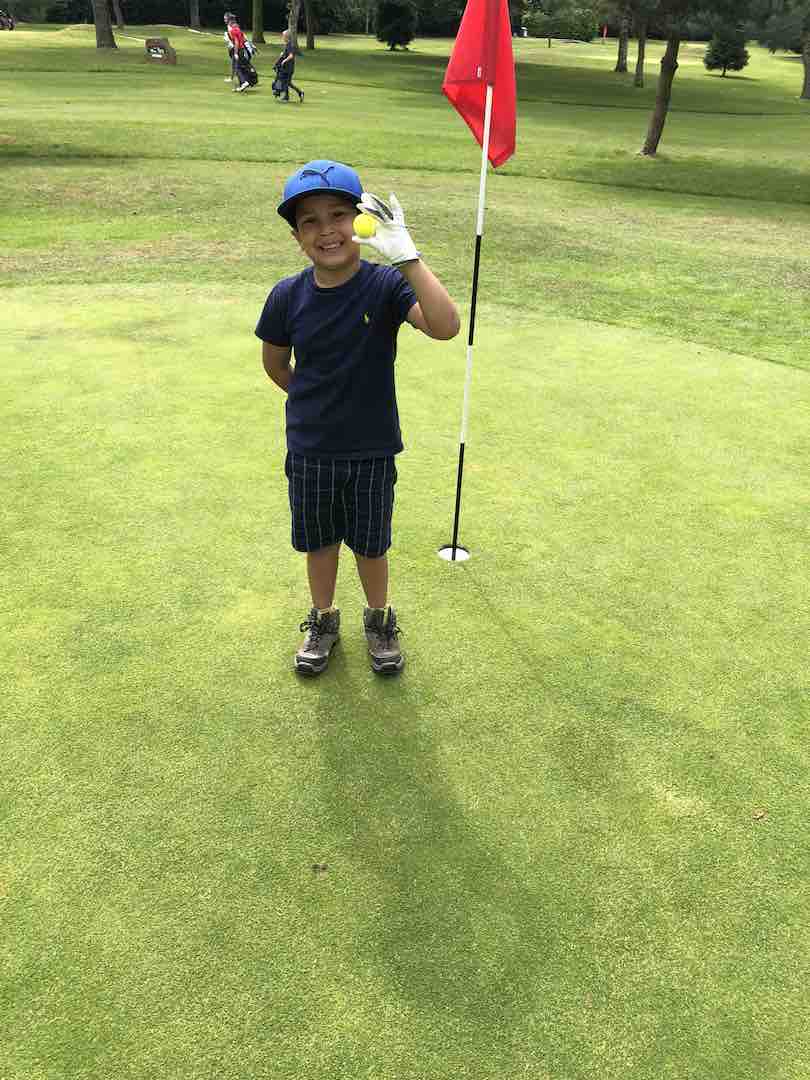 Golfing prodigy Abhay Kapoor stunned onlookers by recording a hole in one during a golf lesson at 3 Hammers Golf Complex in Wolverhampton this weekend. Abhay, who attends Mayfield prep school in Walsall recorded the feat on the 14th with a 7 iron, emulating his golfing hero and fellow 3 Hammers alumni Aaron Rai who had holed out for an Ace only the day before at the European Tour's BMW International.
Abhay's dad Shiv couldn't quite believe what he was seeing, especially after seeing Aaron hole out the day before, "Me and Abhay's coach at 3 Hammers, Kyle Cooper, were speaking about Aaron Rai's Hole in One at the BMW just before Abhay's lesson. For him to then go and emulate his hero and do the same in that very lesson is incredible. I'm so proud of him."
Abhay took up golf a year ago aged 3 and has proven to be a natural. He's received coaching at 3 Hammers Golf Academy from Kyle but has also been greatly inspired by Aaron Rai, as Shiv continues, "Abhay's met Aaron Rai a few times and was recently at a Q&A with him at 3 Hammers. Aaron spoke about focus and discipline and Abhay's worked even harder on his game ever since. Straight after he got his hole in one he turned to me and said 'Daddy, see! I work hard for you!' I didn't know whether to laugh or cry!"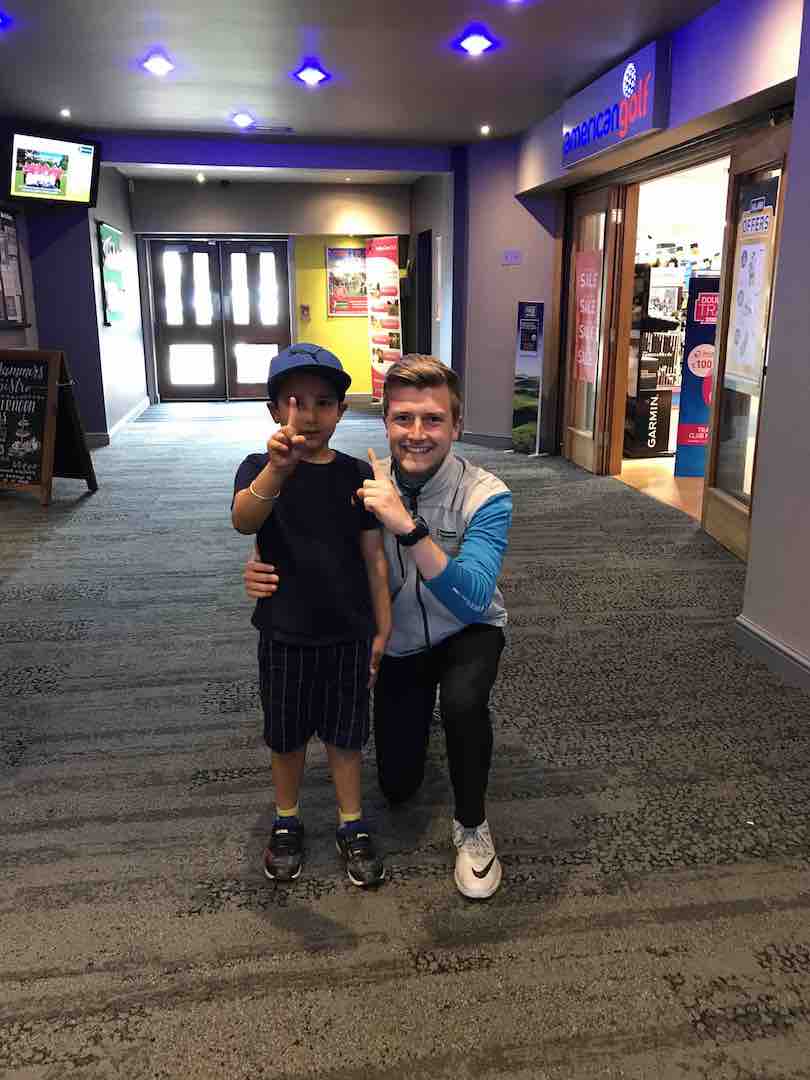 Abhay's Hole in One comes straight off the back of his first ever tournament win the week before. He secured top spot in the regional qualifier for the 'Wee Wonders' Golf Tour the previous week playing against 5 and 6 year olds, and while a tournament victory at the age of 4 might seem unlikely Kyle thinks that it will be the first of many for Abhay, "Seeing Abhay follow in his hero's footsteps comes as no great surprise. Winning his regional at the Wee Wonders and getting a Hole in One in the same week are fantastic achievements, but Abhay's love of being on the golf course shines through as much as his ability. It's exciting to see him achieving great things so early, but even more exciting to see the enjoyment and confidence he's getting from the game."
Next on Abhay's radar is the Regional Final of the Wee Wonders on 25th July where he will take on the best 5 and 6 year olds in the area. With his first Hole in One in the bag and brimming with confidence, the last word goes to Abhay on his achievements, "I'm really happy I got a hole in one like Aaron and I'm going to work hard to get better at golf!"
Related:
Issue 3 of GolfPunk digital magazine out now. Read here.