News
Jan 21st, 2016
11-year-old indian golfer strives for world domination
Say hello to Shubam Jaglan, Back to Back US Junior Champion
Words: Tim Southwell
No one had ever heard of golf in Israna, Shubham Jaglan's poor Indian village. Until, that is, the five-year-old Shubham happened upon a six iron one day and decided to take on the world. Six years later, playing off scratch, he won back-to-back junior titles in the US. The future of golf may be in his hands...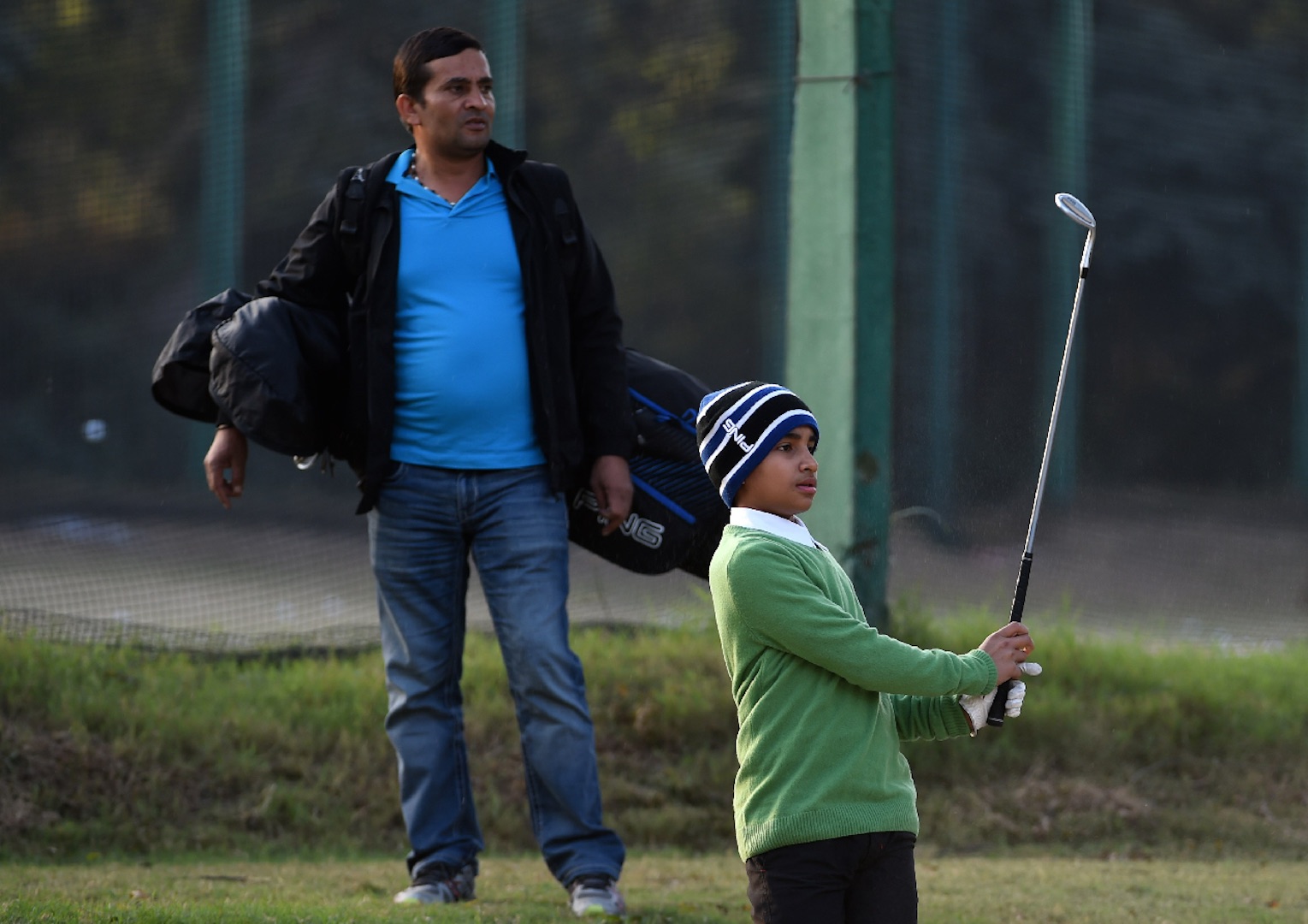 "In our village, boys were either into wrestling or boxing," said Shubham. "Hardly anybody in my family had heard about golf."
Jaglan's passion for what is very much a rich man's sport in India started when a US-based golfing enthusiast opened a coaching clinic in his hamlet, not far from the capital New Delhi. The clinic didn't last as very few of the kids could get their heads around a sport so alien to the traditional Indian pastimes, but Shubham had caught the bug. Despite the clinic disappearing, Shubham carried on practicing in the nearby fields. A golfpunk was born.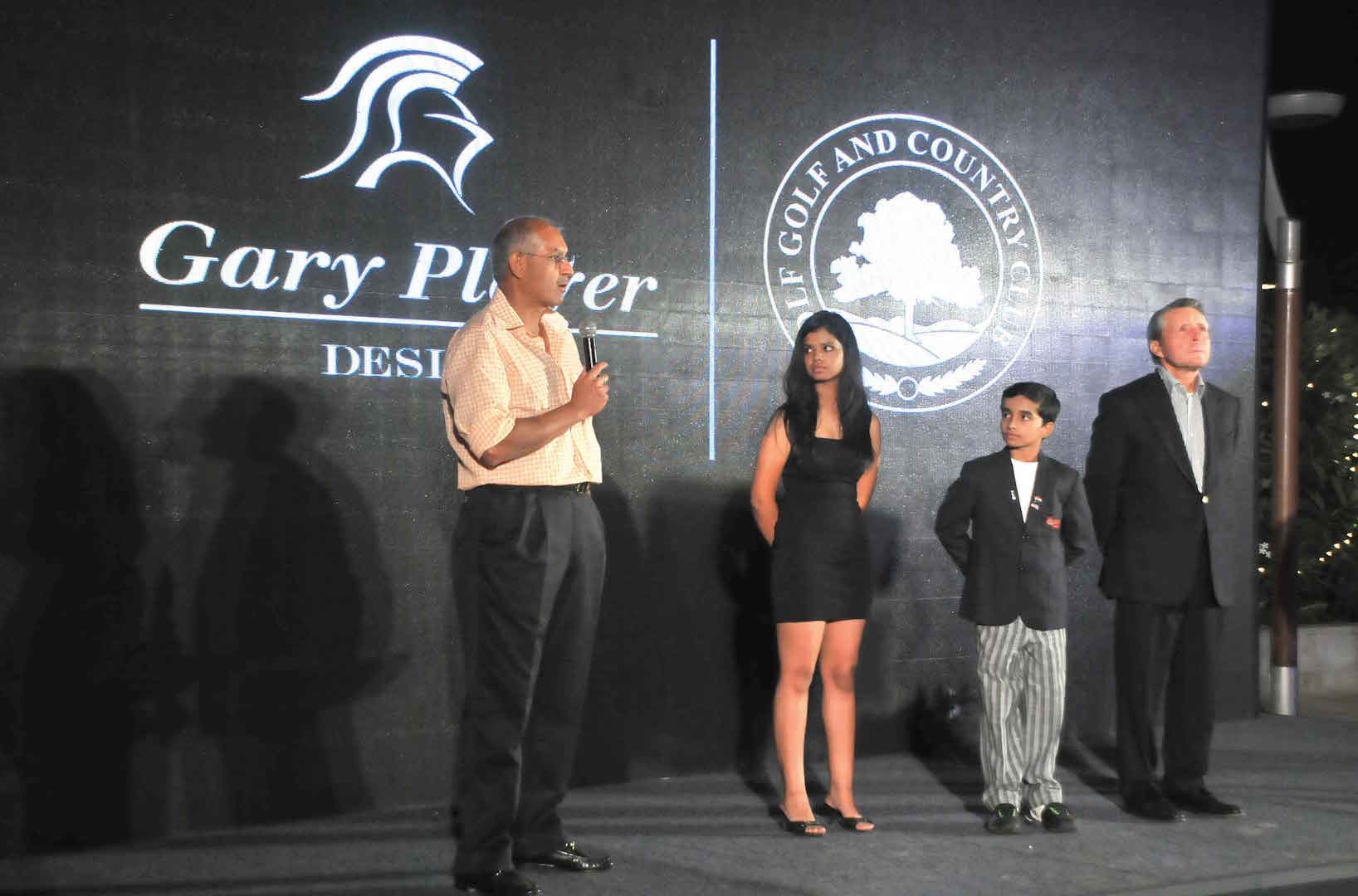 In order to home his short game, Shubham's father, a farmer earning about $150 a month, set up an improvised three-hole green in the family garage. They also made a bunker on top of the garage so he could practice his sand game.
"We knew the sport was expensive, the equipment and all," said his father Jagpal Jaglan, who is now his caddie. "It was a big struggle initially. Everything appeared beyond us. But Shubham was so passionate about this sport that we decided to give it our all."
Shubham is now the talk of the village and beyond. The elders spend the days sipping chai (tea) and smoking hookah on charpoys (traditional furniture) outside their homes, and pondering Shubham's chances of winning the Masters one day.
Soon, India's golfing aristocracy had heard of the whippersnapper's achievements. Nonita Lal Qureshi, one of India's prominent women golfers, went to meet Shubham in person at his village. 
"I was really impressed by what I saw," said Nonita (who is now Shubham's coach). "But I wanted to test him further, so I invited him for a nine-hole game in Delhi. What I then witnessed just blew me away. I told the family they would have to move to Delhi if they wanted their son to become a golfing star."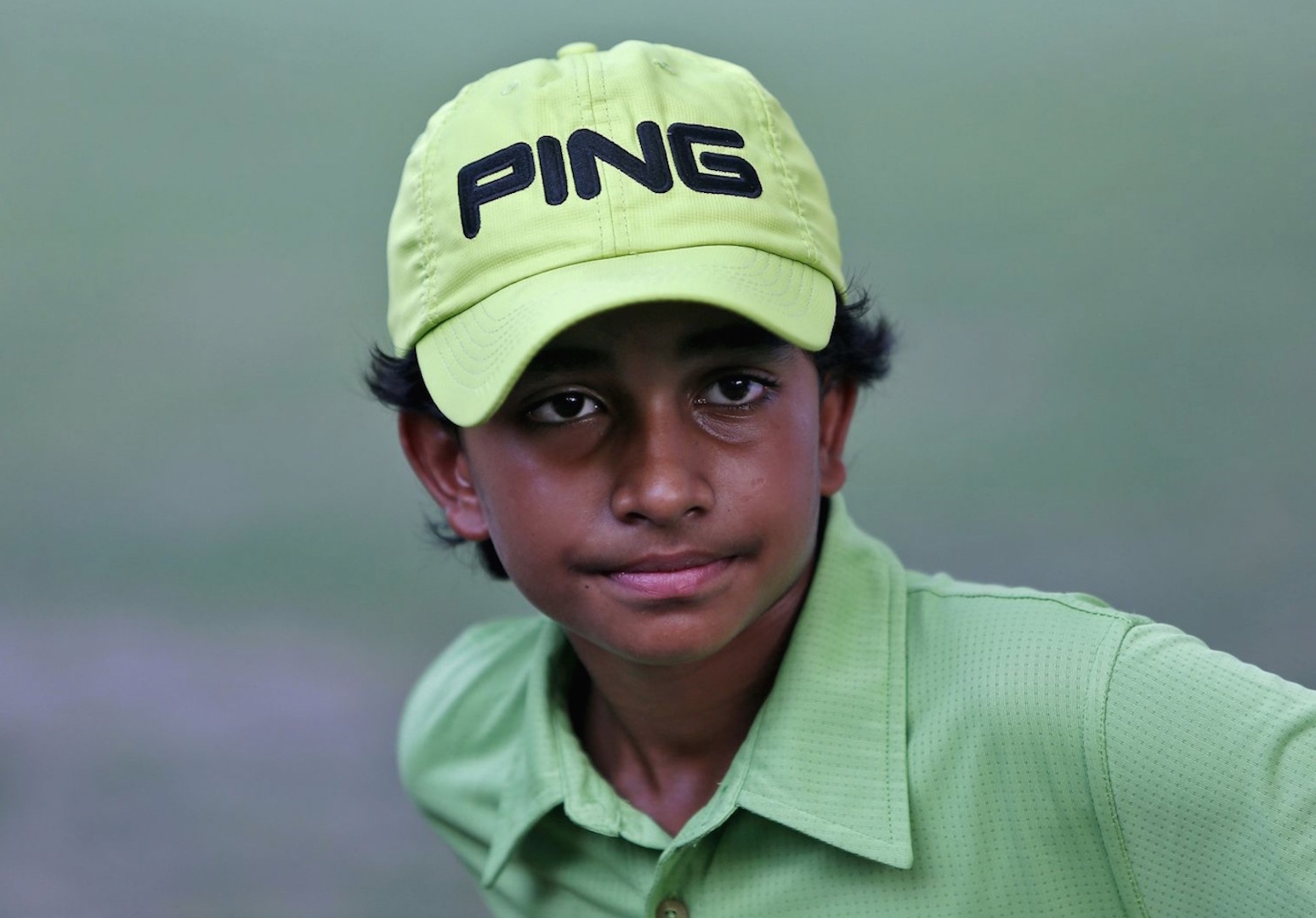 It was a tough decision for the family to up sticks from their from their home, but the move was assisted by the Golf Foundation, a local sports charity run by former golfer Amit Luthra which helped find them cheap accommodation near Delhi Golf Club. The prestigious club has given Jaglan free membership, while a local public school has waived his tuition fees. His trips to the US to compete at top junior level have also been funded by the same charity.
"Had there been proper facilities back in our village, I think I would have stayed there," said Shubham. "Because that's my native place, I could get to be with all my friends." But with potential comes sacrifice. Plus you get to play golf all day so don't be complaining, m'lad!
Shubham's golfing idol is Seve. Seve won the Masters and Shubham aims to emulate his hero. Only three Indians have ever qualified for Augusta: Anirban Lahiri, Jeev Milkha Singh and Arjun Atwal.
Watch this space...
TAGS: Shubam Jaglan, Shubam Jaglan 11 Year Old Indian Golf Prodigy, News, 2016, Champion