News
Sep 5th, 2016
102–year old man is longest continuous club member
90 years a member – man and boy
Words: John Dean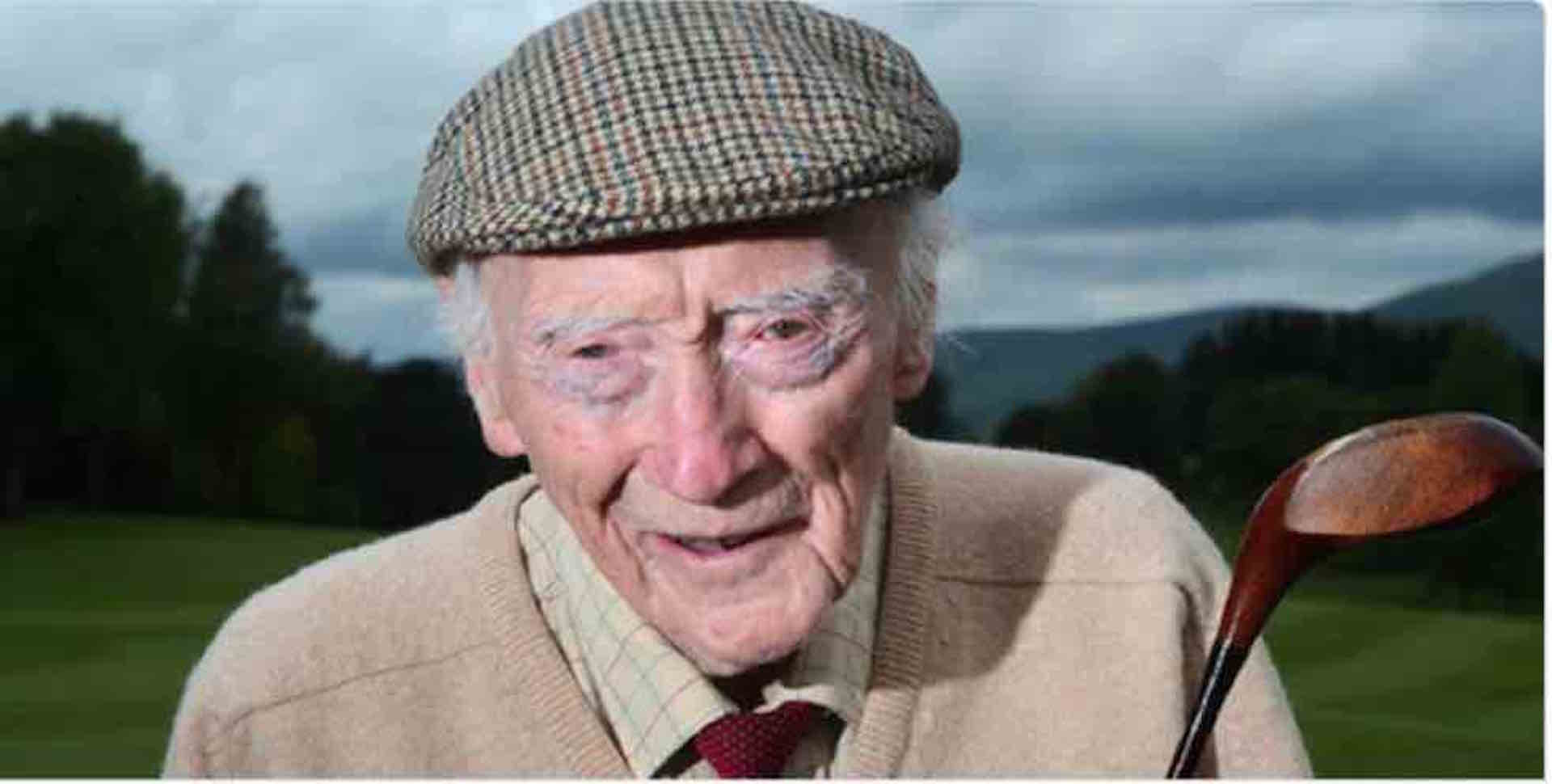 A 102-year-old man who has been a continuous member of his golf club for 90 years is thought to be the longest serving golf club member in history.
Earlier this year Geoffrey Crosskill was certified by Guinness as a world record holder for the amount of time he has been at Eaton Golf Club in Norfolk – 82 years and 18 days.
But the Sunday Post has now found Willie Cuthbert, who joined Kirkintilloch Golf Club in Scotland in 1926 for 10 shillings as a reward from his father for passing his school exams.
Willie still plays with a rare handmade wooden driver bought before the Second World War for a guinea.
The driver has never even been re-gripped.
"I still play with the same pre-war handmade two wood I've had since 1938," he said. "It can still hit a good shot.
"In those days it was a much sought after club. Younger people just don't appreciate these sort of clubs now."
By the time Willie was in his 30s he went on to gain a handicap of two.
Now, because of his age, he only plays one or two rounds a year, and his membership is free.
A spokeswoman for Guinness World Records said: "This is an incredible story and what an achievement!
"We would invite Willie to make an application and submit his evidence in order for this to be ratified."
Related:
Click here or on the image below for more on the oldest golf pub in the world