News
Nov 25th, 2016
1000 poor kids in Ivory Coast are learning golf
In groundbreaking Golf for All initiative
Words: James Greenwood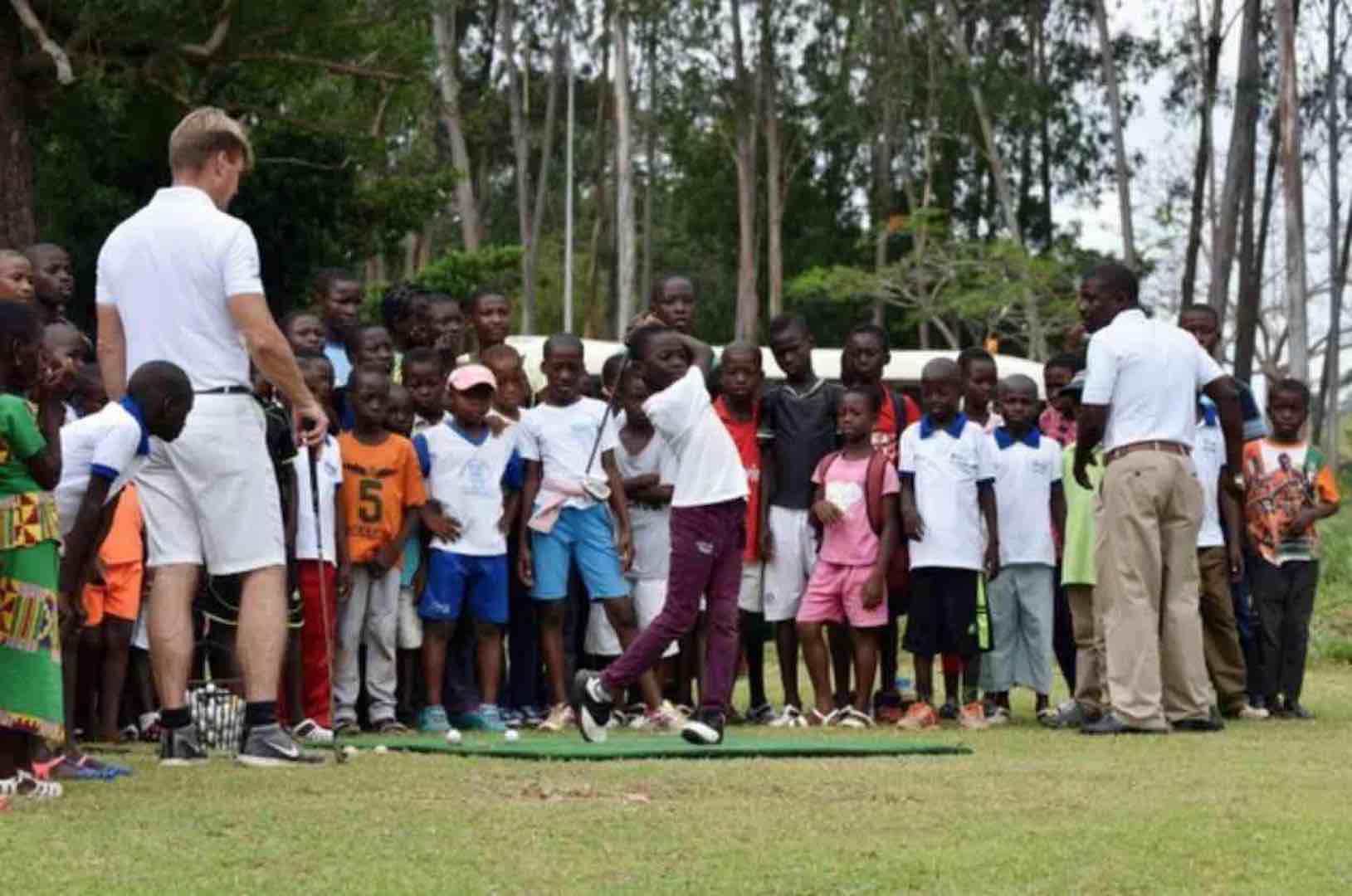 1,000 of the poorest children in the Ivory Coast are being given a unique chance to learn golf as part of a groundbreaking "Golf for All" project.
10-year-old Jessica certainly likes the idea. "I love golf and my dream is to become an international golfer and work for the World Bank," says the girl, who comes from the poor and often dangerous Dioulabougou district of Yamoussoukro, the country's administrative capital.
Jessica is one of 120 children in the first wave of new golfers to Le President Golf Club, which is normally reserved for Ivory Coast's elite.
The visit is part of a "Golf for All" project which saw the STL golf academy travelling across Korhogo, one of Ivory Coast's poorest regions, and around Yamassoukro's most deprived districts and orphanages looking for potential players.
The sons and daughters of peasants, farm and factory workers were stunned when they took to the 18-hole course that was built by late president Felix Houphouet-Boigny as part of his campaign to turn his home village into an international city.
Designed by former Welsh professional Dave Thomas, the course is spread over 90 hectares of lush land with century-old trees lining the fairways.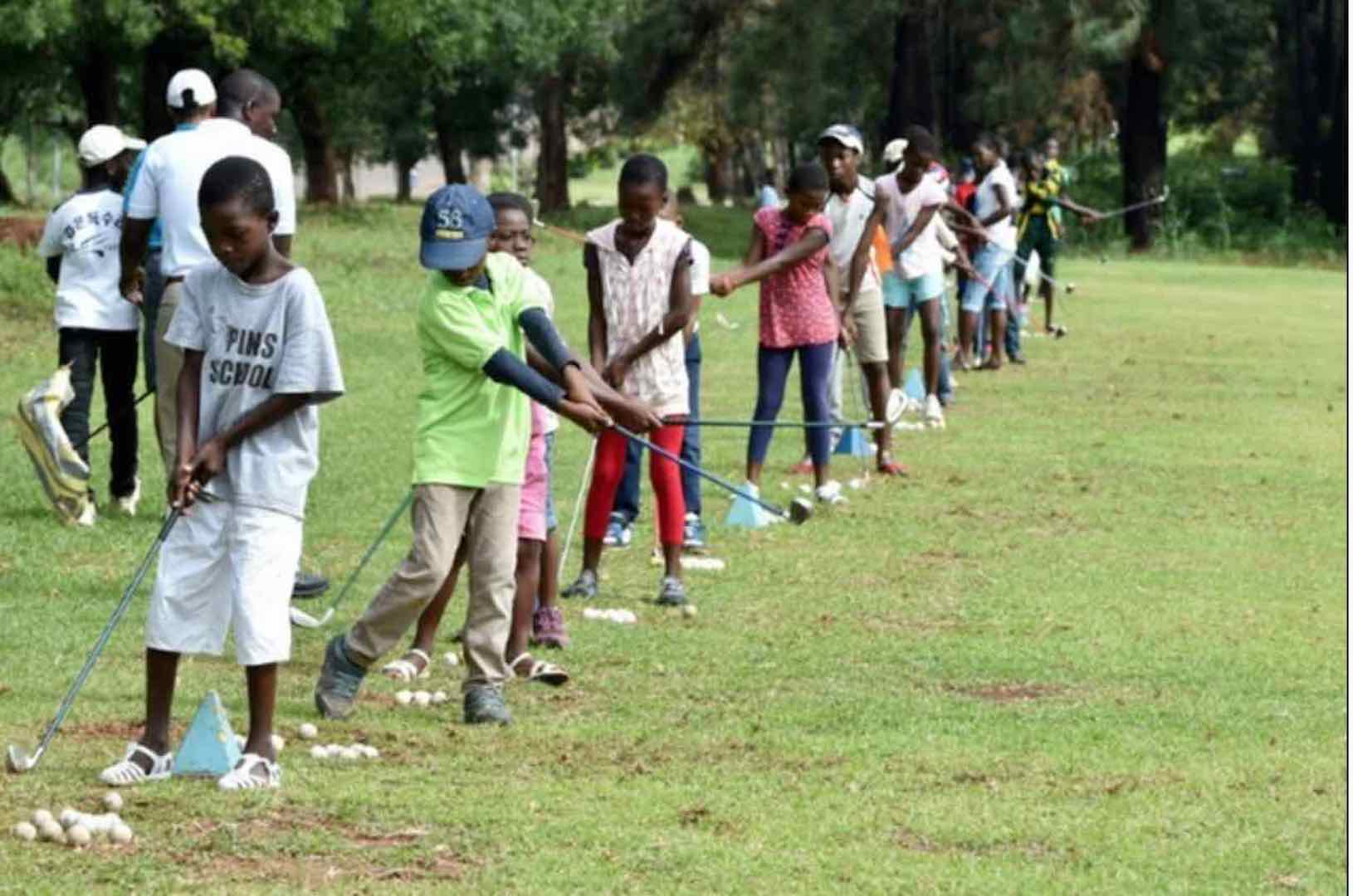 "The aim is to get them out of poverty through golf and give a chance to all children in Ivory Coast, no matter what their social level," says Jean-Claude N'Da, a golf instructor who works on the project.
A key partner is golf coach Henrik Lundqvist, who spent four months travelling across Sweden to collect 20 tonnes of equipment to donate to the project, and who believes that teaching children is the best way to introduce the sport to Africa.
"We are going to train up young Ivorians so they can make golf popular," says the Swedish golfer.
"Ivory Coast exports footballers like Didier Drogba so there is no reason they should not do the same in other sports," says Francis Hollogne, a Belgian who heads the STL academy.
Golf was one of the ways that Houphouet-Boigny, the country's founding president who died in 1993, wanted to put Yamoussoukro on the map. Initially just a small farming town where the late president was born, Yamoussoukro was only named capital in 1983, replacing Abidjan, Ivory Coast's largest city and also its economic hub.
"Mr Houphouet-Boigny wanted to make Yamoussoukro a tourist attraction through golf and sell it as a project: play in the sun and escape the European winter," said Ivory Coast tourism expert Tom Aboudramane Coulibaly.
Yamoussoukro also hosted the Ivory Coast Open at the President Golf Club, which was held between 1980 and 1991 -- with a Felix Houphouet-Boigny Prize. Gary Player and Ian Woosnam played there. Former US president Richard Nixon also went round.
Like other sectors, the sport was cast aside however by the civil wars and political strife that tore Ivory Coast apart from 2002 until 2011. Now that peace has been restored, golf is back and helping some of the countries poorest kids.
Related:
11–year old boy completes dawn to dusk challenge for charity