News
Jun 22nd, 2016
World Golf Rugby Classic for La Manga
Hosted by Wasps Legends
Words: James Greenwood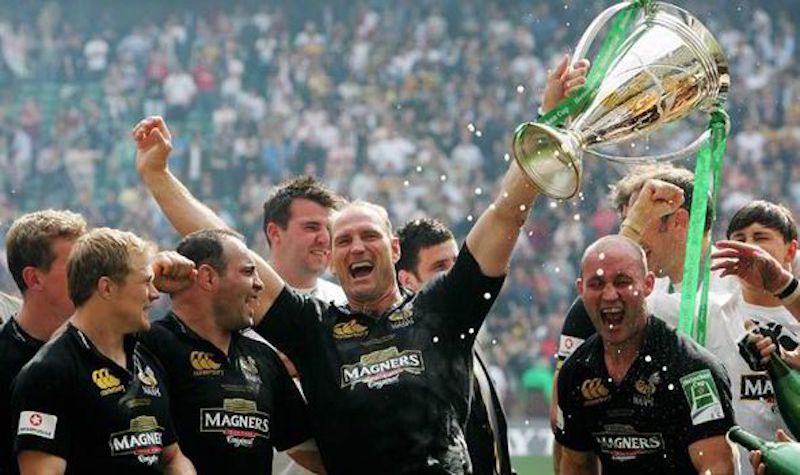 Wasps Legends will be hosting the World Golf Rugby Classic in La Manga from June 23rd to 26th.
The event will see former players including Willie John McBride, Roger Uttley, Simon Shaw, Kenny Logan, Gavin Hastings, Tom Shanklin, Mark Regan, Simon Halliday, Damain Cronin, Bryan Redpath, Andy Powell, Matt Perry and many others who will take part to raise funds for projects within The Dallaglio Foundation and Help for Heroes. Overall 180 people will be in attendance, with the aim to raise over £50,000 for charity.
Wasps Legends is the past players network of Wasps, men and women, amateur and professional and their aim is to raise funds for the Wasps Legends Charitable Foundation, whose mission is to make a positive difference to a charitable project and/or individual by utilising the characters and collective spirit of Wasps and their rugby family.
For 2016, their chosen charity is The Dallaglio Foundation, where the money we raise will support two Pupil Referral Units (PRUs) – Francis Barber in Tooting and Westdean in Wandsworth Town.
The PRU project gives young people the practical support, experience and ability that helps them believe and invest in the possibility of a better future.
Organiser Peter Scrivener said: "Over the last 9 months this idea has grown (nearly out of control) into what will be three fantastic days of great company, great food and great golf. We have some of the world's best former players coming and I must thank all teams and players who accepted the invite to be part of this trip, as you have gone over and above to support this new event.
"We are going to have a lot of fun and are going to try and have a serious golf tournament. At the end of the three days I hope we have achieved something remarkable for the charities and played some amazing golf!"
Your Golf Travel are also sponsoring the event.
Related:
Click here or on the image below to read more about who won the Football Classic at La Manga