News
Nov 17th, 2018
Rory McIlroy makes young fan's day
With response to letter from school
Words: GolfPunk
Rory McIlroy may be battling away at the DP Tour Championship, but before he left for Abu Dhabi he took the time to respond to a young Northern Irelander's letter.
Seven-year-old Carter McLarnon wrote a letter to Rory, asking him questions about his own days as a young golfer.
Here's the letter from Carter: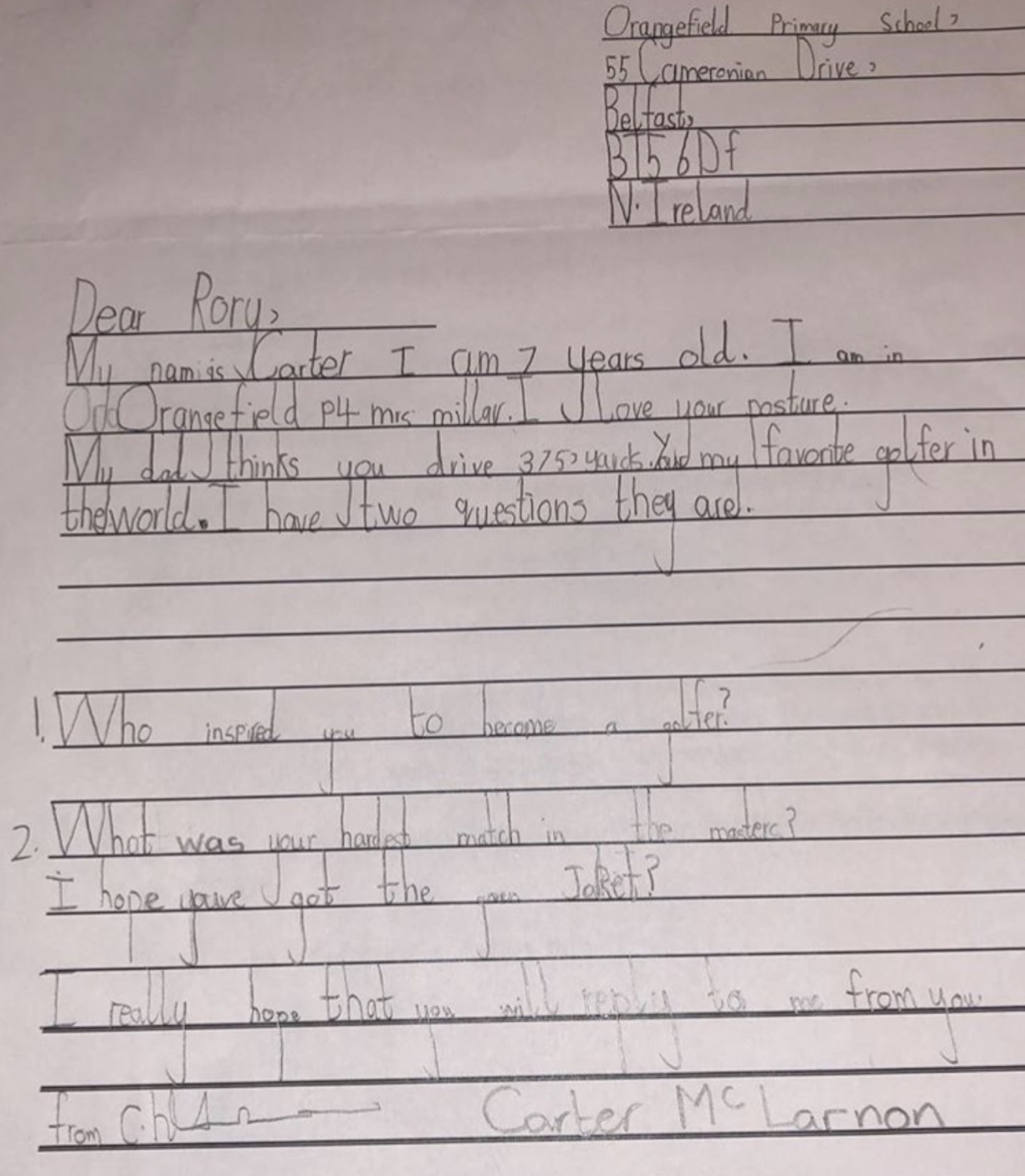 His letter came to Rory's attention, and he wrote back, sending a couple of signed balls to make the youngster's day – if not year.
Carter is mad for golf, and has already competed in the US Kids Golf Tour, but a letter from Rors is different gravy.
Related:
Rory McIlroy not bothered by risk to future Ryder Cup captaincy