News
Apr 16th, 2016
Augusta National Sign goes under the hammer
How much???????!!
Words: James Greenwood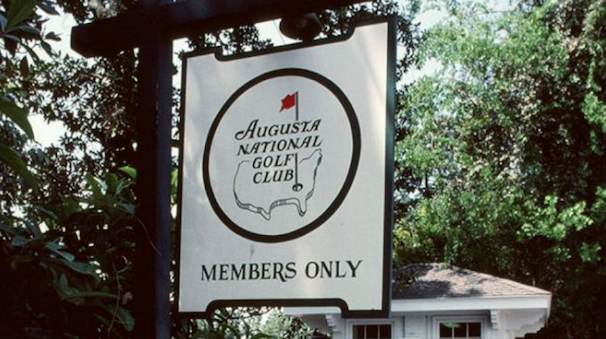 Greenjacketauctions.com have been busy again. This time they have been selling the front entrance sign to Augusta National.
This very sign hung at the entrance to Augusta's famed Magnolia Lane. Anyone who has visited Augusta, Georgia knows that this understated sign is essentially the only indication that the hallowed grounds of Augusta National lay just beyond.
This original Augusta National Golf Club entrance sign hung in front of Magnolia Lane circa 1960s to 70s and measures 30" wide x 36" tall.
It was discarded by Augusta National many decades ago, but was saved by a local resident. That original owner didn't understand its value to the collecting community until he briefly posted it on eBay in 2010. That auction sent collectors into a frenzy, but the sign was quickly pulled from auction and quietly sold to a collector who made a substantial offer.
The final bidding closed last week at a staggering $25,063.20 – that's £17,707.88.
For more rare golf artifacts click here or on the image below.