News
Jul 28th, 2016
200 girls pledge to grow golf
At the English Girls' Championships
Words: John Dean
200 players at the English Girls' Championships have pledged to help grow the game of golf by introducing one friend to the sport.
The aim of the campaign is for that friend to then pledge to introduce one of their friends to golf, creating a ripple effect across the country and in turn helping to boost participation levels of the sport.
England Golf ambassador Charley Hull, who is currently playing at the RICOH Women's British Open in Woburn, has backed the campaign. Charley said: "I have pledged to get one of my friends to take up golf so I can help grow the game and inspire the next generation to play. Golf is great to play with your friends – it's a good way of spending some quality time together whilst doing exercise at the same time!"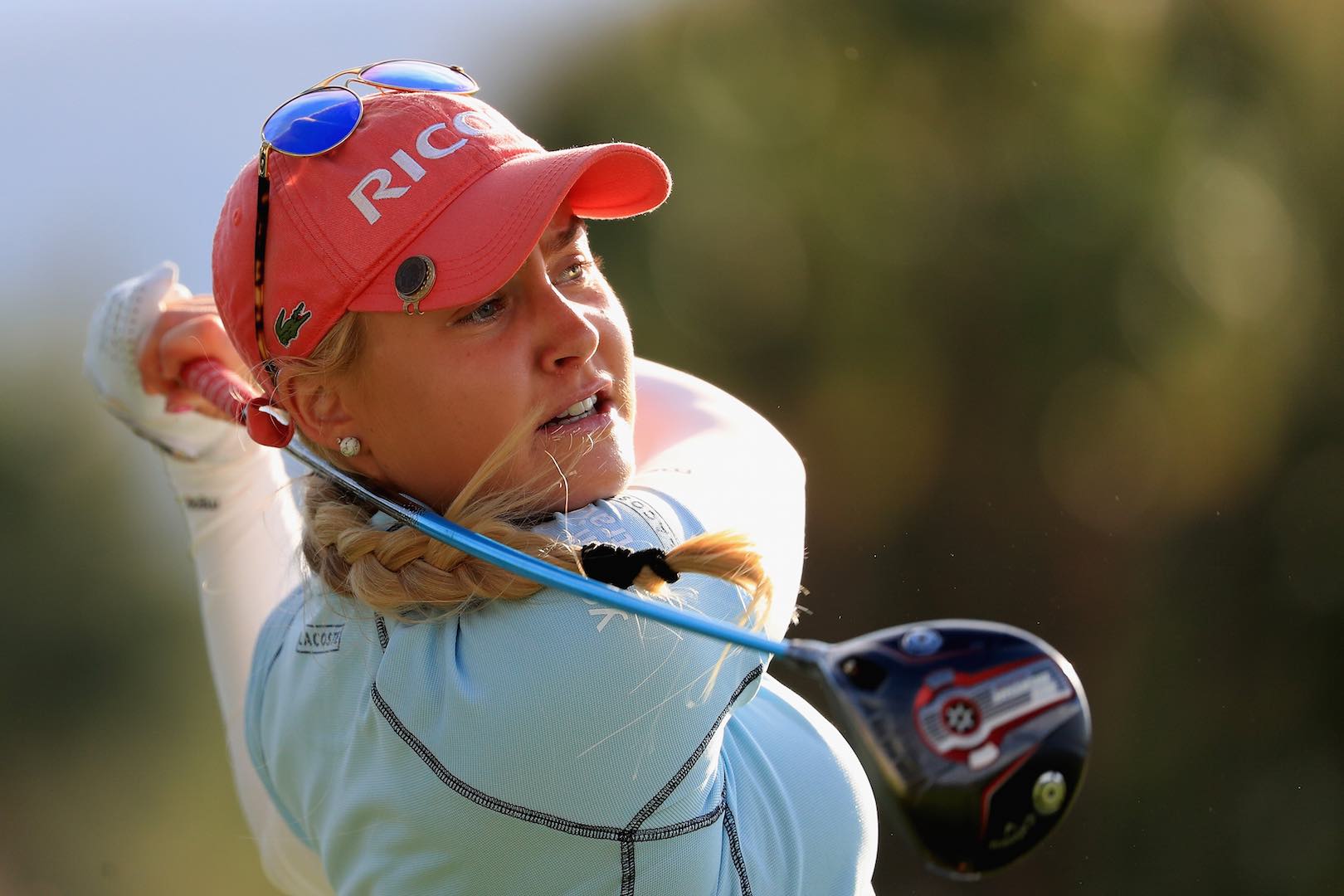 Lauren Spray, Women & Girls Participation Manager at England Golf said "It's fantastic to see so many young girls pledging to help grow the game. This year is a really exciting year for golf with the sport being included in the Olympics for the first time in 112 years. With professional women such as Charley Hull and Scotland's Catriona Matthew representing Team GB in Rio we are hoping that this will also help to inspire more women and girls all across the country to take up the game".
England Golf is working to attract more women and girls to golf and has just held Women's Golf Month to draw attention to the opportunities available. These include the successful Girls Golf Rocks programme, which is run jointly with the Golf Foundation.
The English girls' championships for U18, U16 and U14 age groups are taking place at The Nottinghamshire Golf and Country Club.
Related:
Click here or on the image below to read more about how the USA won the Best Woman's Nation in golf title